Suburban women break for Democrats on gun control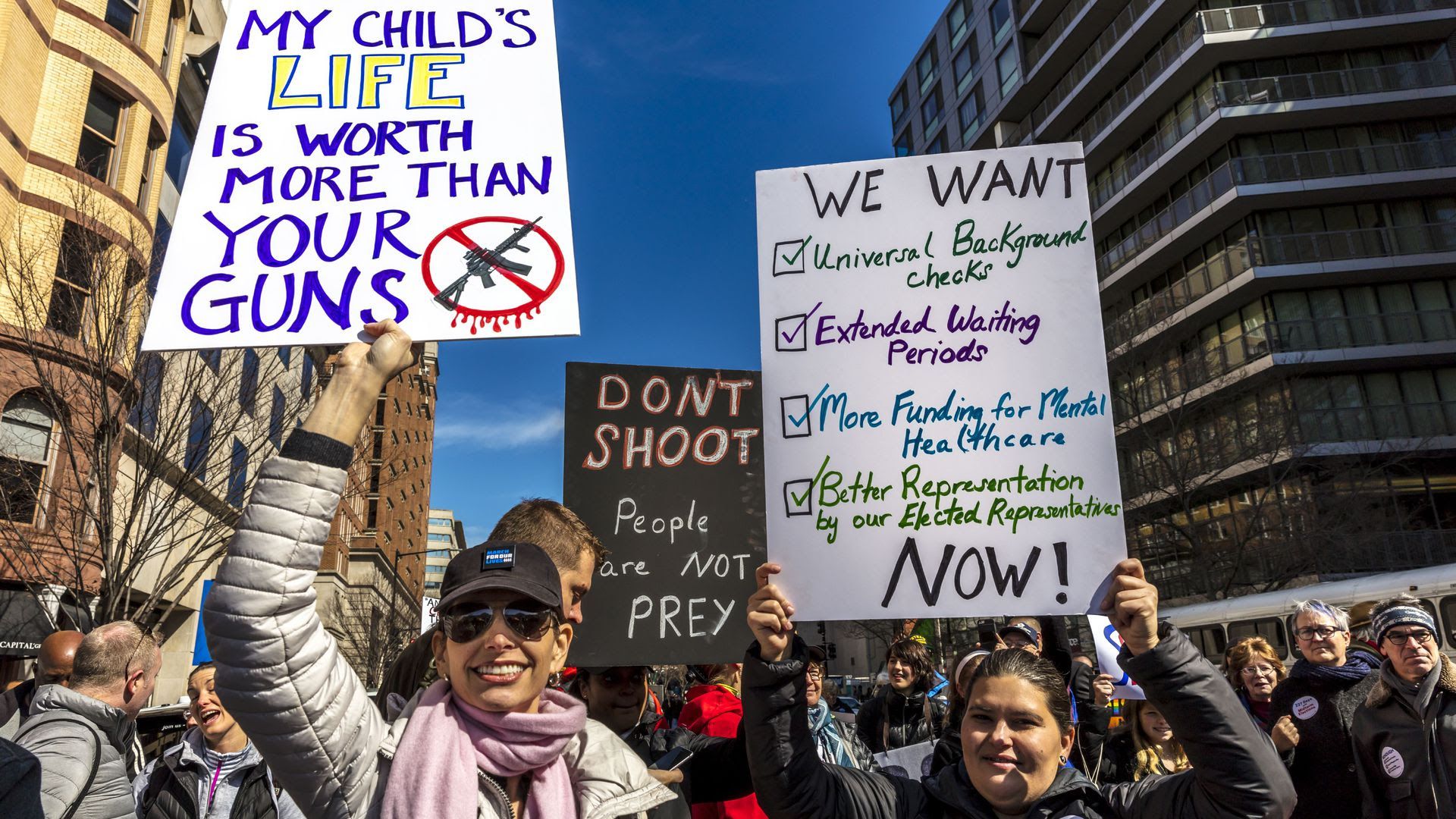 A new poll conducted by Hart Research Associates for Everytown for Gun Safety found suburban women prefer the Democratic Party to handle gun violence by 26 percentage points.
Why it matters: Suburban women are a crucial voting bloc on virtually every issue in the 2018 midterm elections, and this poll suggests gun control is yet another topic that could sway voters in certain races around the country.
By the numbers: 68% of all women surveyed prefer stricter gun laws, compared to 54% of men.
41% of voters say they're less likely to support a candidate who's received donations from the NRA, including a 30-point gap among suburban voters.
A majority of voters (61%) want to hear more about gun violence prevention from candidates, including 75% of women of color and 72% of suburban women.
72% of voters want Congress to prioritize dealing with gun violence when the new Congress takes office in January, including 56% of Republicans and 89% of Democrats who consider that a "high priority."
The bottom line: The research memo argues that "support from the gun lobby is more of a political liability than an advantage for candidates in 2018."
Go deeper