Paul Ryan: Trump "cannot end birthright citizenship" with executive order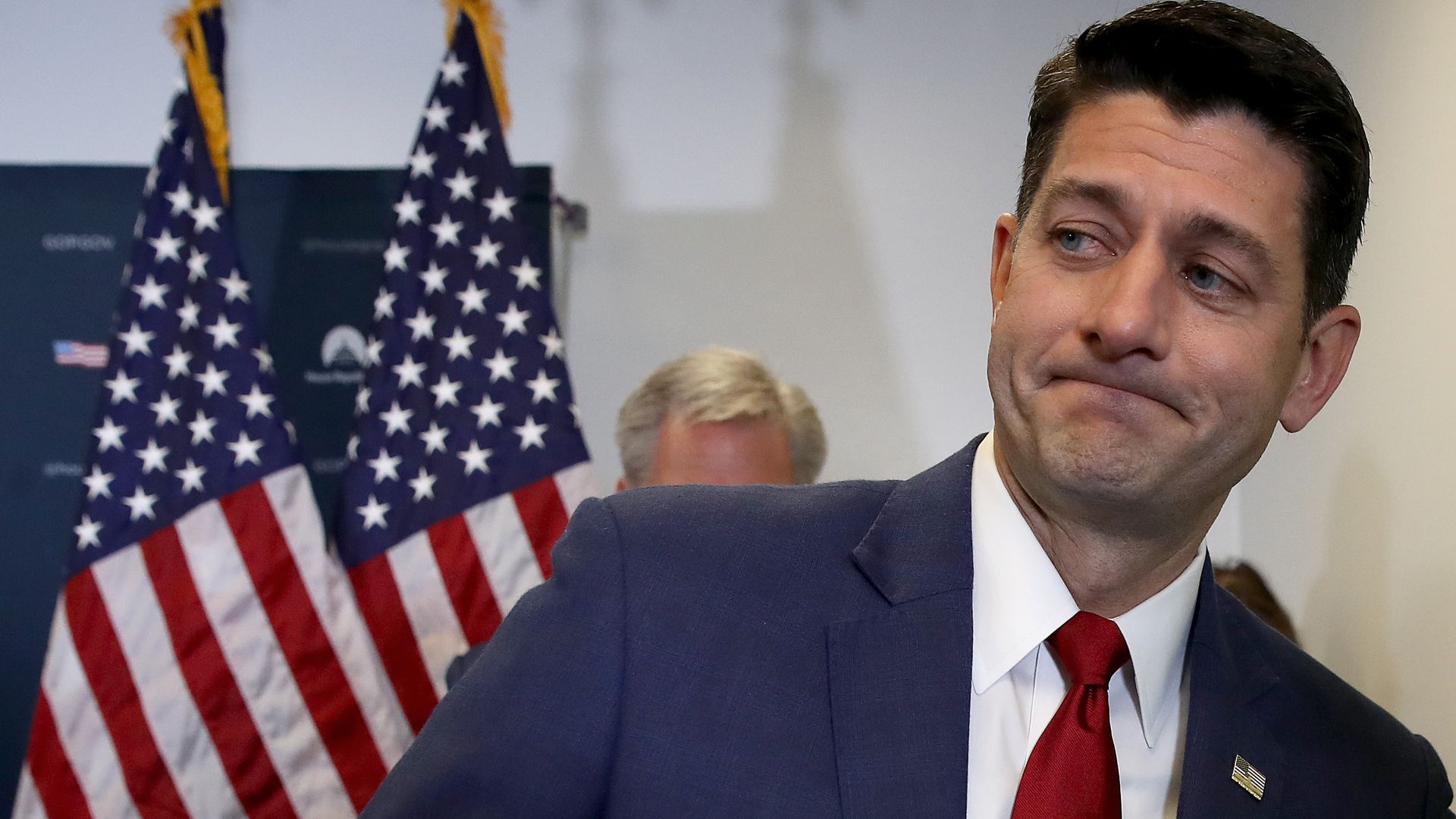 House Speaker Paul Ryan broke with President Trump on Tuesday, telling WVLK that he "cannot end birthright citizenship with an executive order."
Why it matters: Trump told "Axios on HBO" that his desired executive order is "in the process," despite the majority of legal experts saying it's not within his power to do so. Ryan told the Lexington, Kentucky, radio station, "As a conservative, I'm a believer in following the plain text of the Constitution, and I think in this case the 14th Amendment is pretty clear."
Go deeper