U.S. citizenship application process wait time reaches two years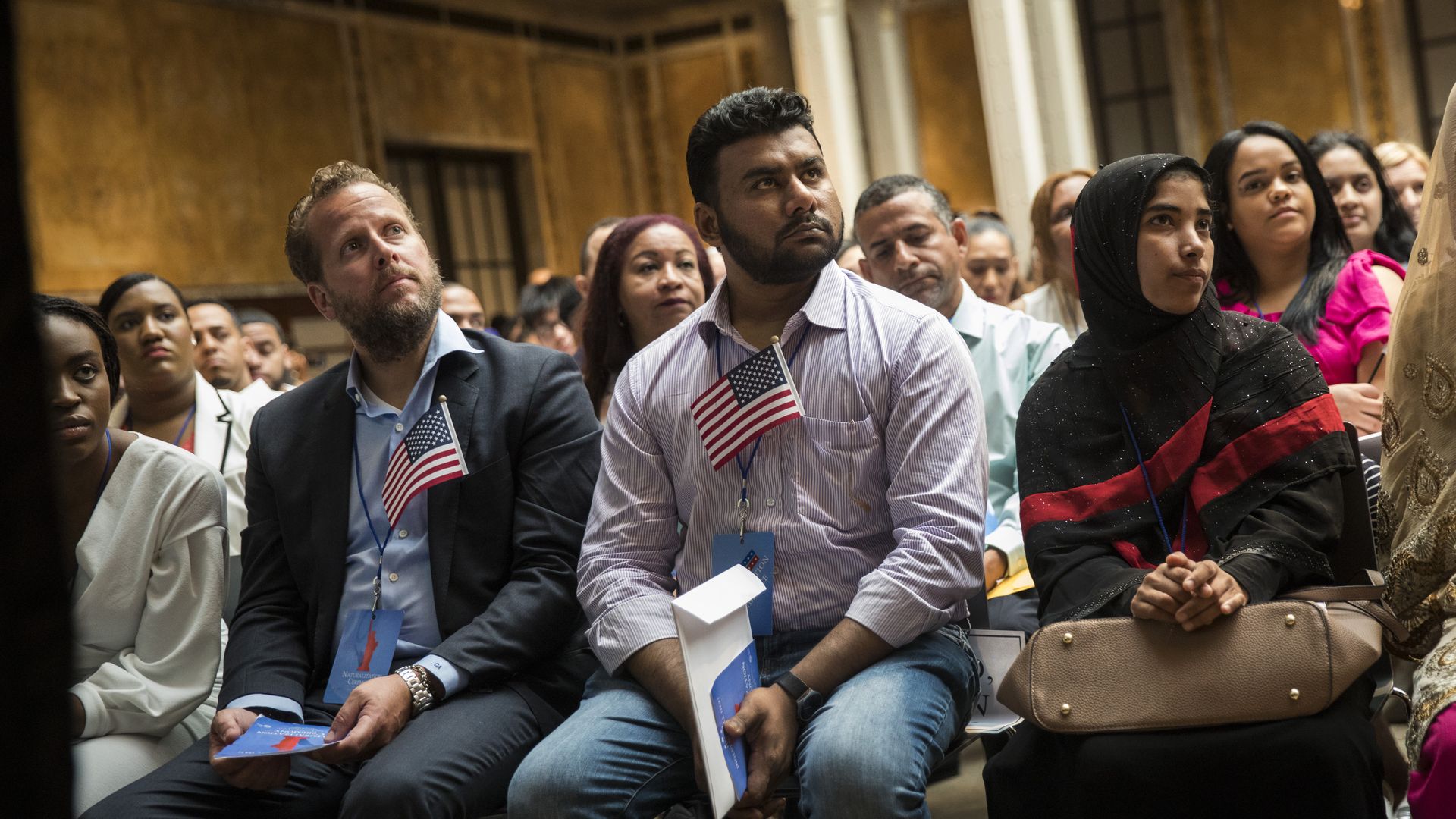 The wait time for U.S. citizenship applications to process has been stretched to more than two years in some parts of the country, prompting backlash from immigration rights advocates who question whether the delay is aimed at suppressing the votes of potential-anti-Trump voters, reports the AP.
The details: The average wait time for immigration officials to decide on citizenship applications is more than 10 months nationwide, but it now takes up to 22 months in Atlanta and 26 months in parts of Texas, per official estimates cited by the AP. A spokesman for U.S. Citizenship and Immigration Services told the AP the extension is due to a "record and unprecedented" surge in applications. The number of applications increased by 8% between 2016 and 2017.
Go deeper