Trump's plan to bring down U.S. drug prices misses root causes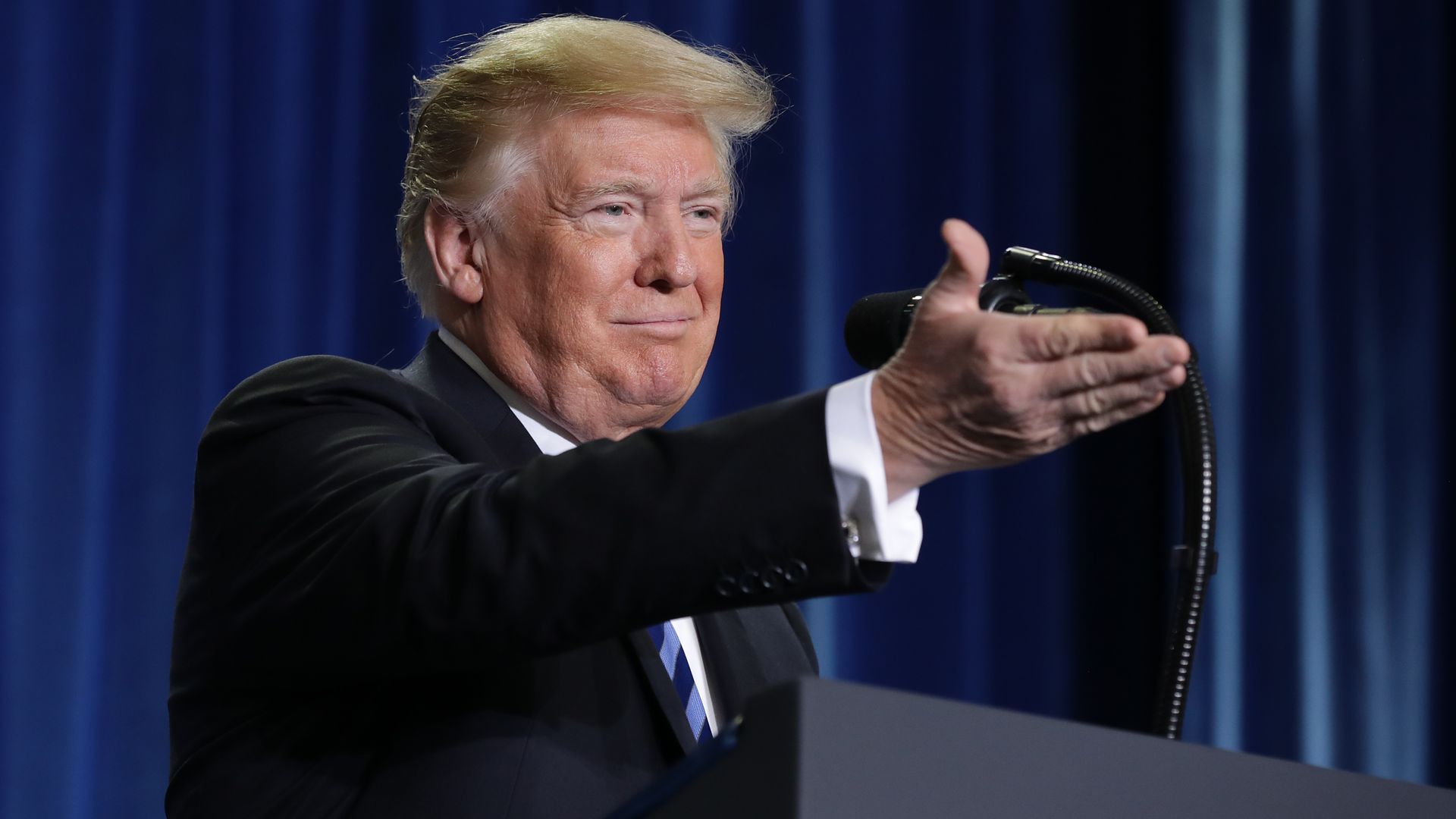 President Trump announced last Thursday a plan to reduce the United States' uniquely high prescription drug prices. Medicare Part B will launch a demonstration project covering half the country that will base drug prices on an index sourced from 16 nations, most in Europe.
The big picture: The administration hopes aligning with an international price will bring down Medicare Part B drug costs, while forcing pharmaceutical firms to raise prices abroad to cover their R&D expenses. But the greatest reason U.S. drug costs are higher than other countries' is that American public and private payers are restricted from bargaining effectively for lower prices, so Trump's plan is likely to have little effect.
Background: According to HHS, a group of 27 widely used drugs would have cost $8.1 billion (47%) less in 2016 if U.S. prices matched the rest of the world's. Medicare Part B spending on prescription drugs has been rising, from $17.6 billion in 2011 to $25.7 billion in 2016 — mostly owing to expensive biologic medicines, some of which cost more than $50,000 per beneficiary per year.
Between the lines: The U.S. is unique in that it offers strong drug patent protections and limits the ability of public and private payers to appraise new drugs and bargain over prices. In the case of biologics, that problem is compounded. Europe has approved four times as many biosimilars — generic versions of biologics, whose savings can exceed 50% — as the U.S.
In the next few years, nine of the 20 bestselling biologics are going off-patent, but price relief will only come when generic versions enter the U.S. market. Easing the regulatory hurdles and excessive patent litigation that keeps biosimilars off the U.S. market would do more to reduce drug spending than anything Trump proposed.
Flashback: In June, HHS Secretary Alex Azar testified before the Senate Health Committee that international reference pricing would not reduce U.S. prices. He suggested drug firms would game the system by waiting longer to introduce new drugs in other markets or, as some have suggested, by agreeing to a high sticker price that no other government actually pays.
The bottom line: The market seems to agree with Azar: The Nasdaq Biotechnology Index closed up 1.75% after last week's announcement.
Thomas J. Bollyky is senior fellow for global health, economics and development at the Council on Foreign Relations and the author of "Plagues and the Paradox of Progress."
Go deeper