Russian threat haunts daily life in Georgia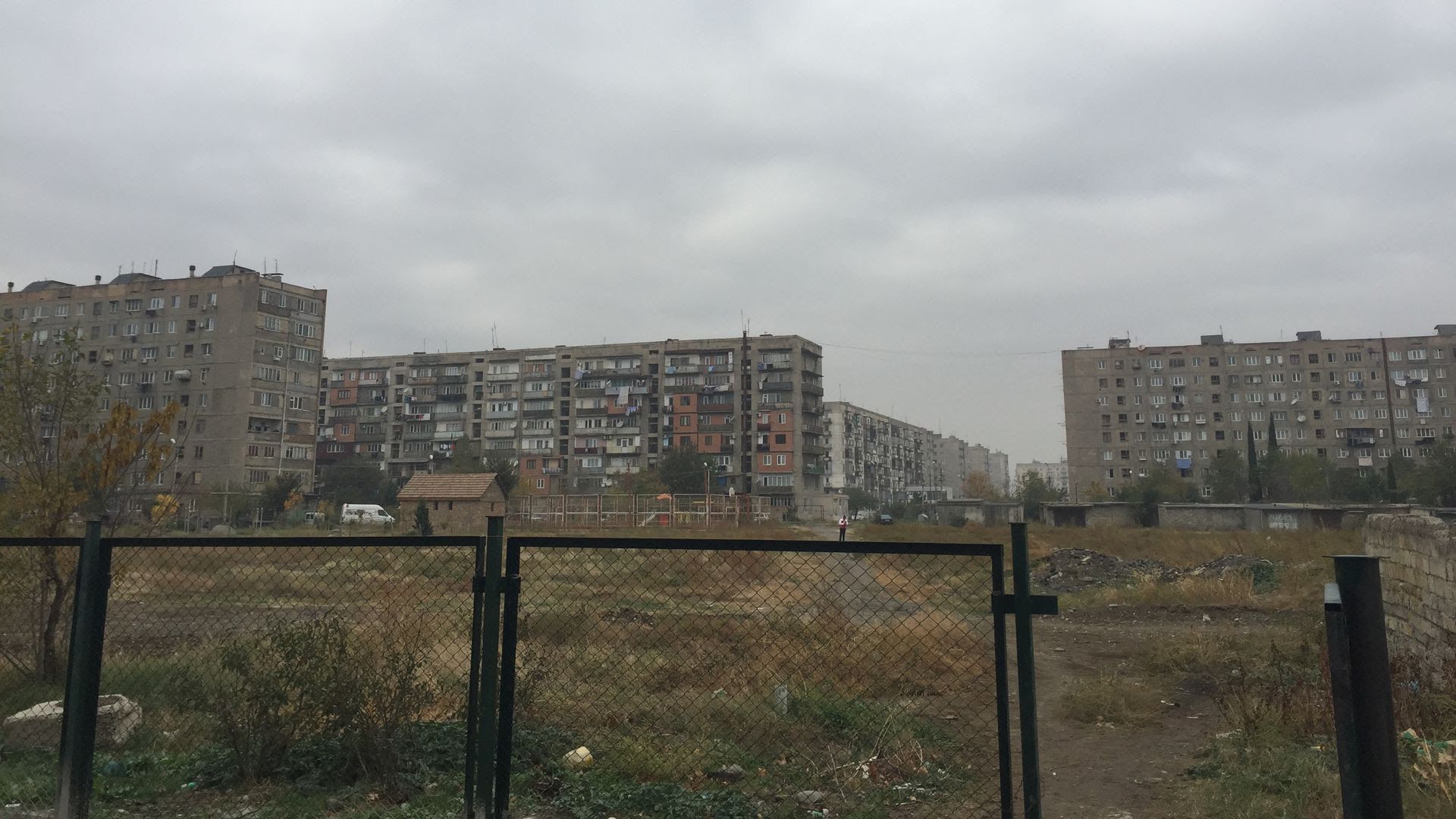 TBILISI and RUSTAVI, Georgia — An enormous winged insect buzzed through the room, causing continual disruptions and hovering close to the conversation. Parliamentary Speaker Irakli Kobakhidze, who had been addressing us in a low monotone about constitutional reform, deadpanned: "It's Russian."
Russia is ever-present in Georgian politics. Kremlin propaganda and misinformation are rife, and the rise of far-right groups — which aren't explicitly pro-Russian but instead anti-Western — can be linked directly to Russia.
Given the dynamics surrounding oligarchs who made or hope to keep their fortunes in Vladimir Putin's Russia, it's also not entirely clear whether Ivanishvili is outside of Moscow's gravitational pull.
It's not just politics. Many priests and members of the Georgian Orthodox Church hierarchy trained in Russia. Some almost certainly had (or have) links to Russian intelligence. The church tends to be closer to socially conservative Russia, and more suspicious of Europe, than the population at large.
The church is the most trusted institution in Georgian society, and Patriarch Ilia II is one of the most influential figures. He tends to reflect the pro-Europe views of the country as a whole. He's also 85 and in ill health. His successor is likely to have a different view.
The Georgian church hasn't taken a position on the granting of independence to the Ukrainian church, a dramatic split that infuriated Moscow. There's concern in Tbilisi that if Georgia backs Ukraine, Russia could support independent churches in Abkhazia and South Ossetia.
Meanwhile, exports to Russia have been gradually rising. Zurab Kachkachishvili, director of the International Chamber of Commerce, says Russia is viewed as "a savior" by some in the agricultural sector, but he's urging them to diversify.
Moscow wants Georgia to be reliant on the trading relationship, he says, to increase the pain when it cuts back.
The bottom line: David Usupashvili, a presidential candidate who ultimately finished fifth, put it this way: "The fragmentation of society is reaching a very dangerous level. And there is Mr. Putin. And he is waiting."
Go deeper