Behind the scenes: Trump's interview for D.C. circuit court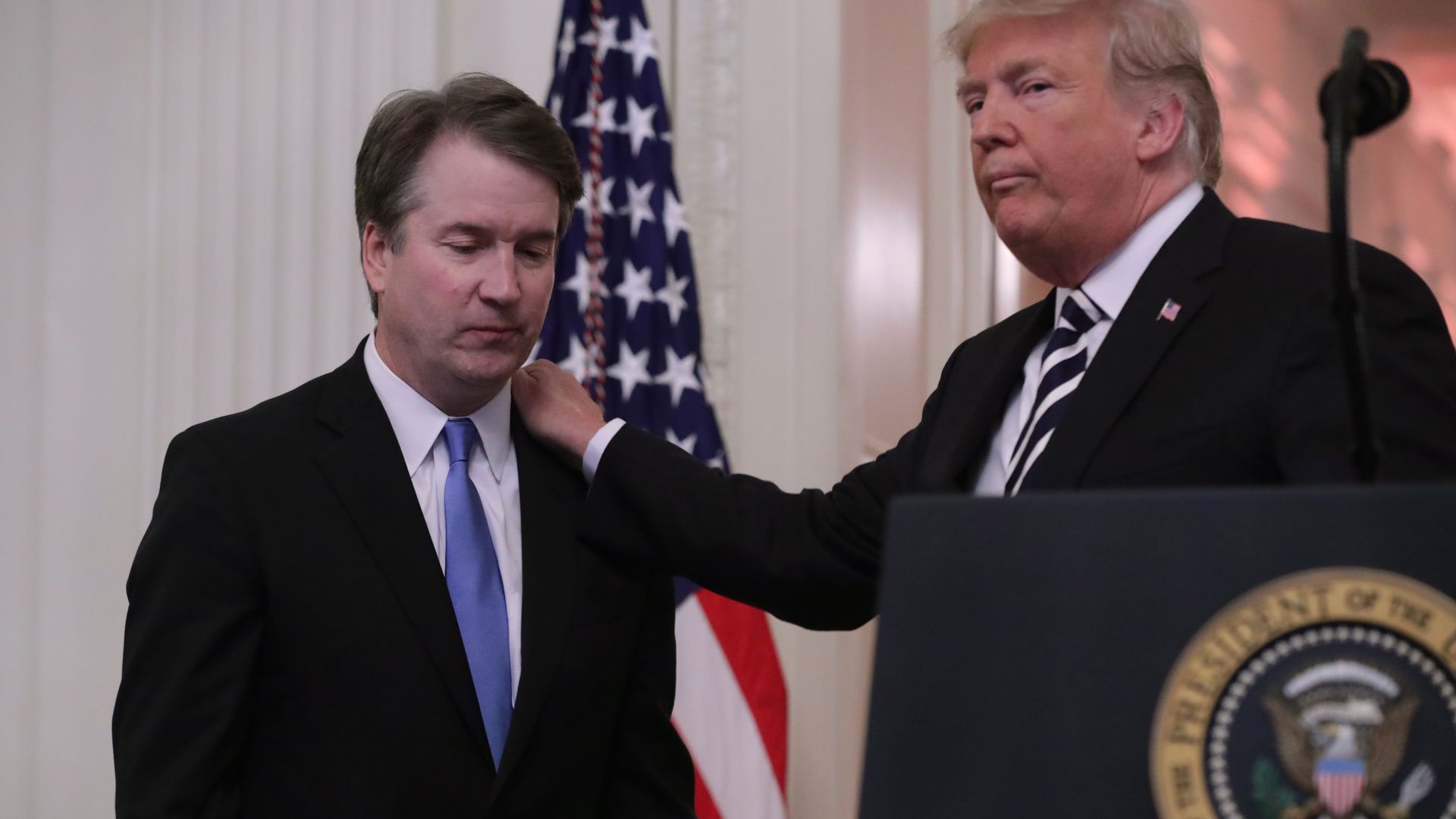 President Trump has interviewed Office of Management and Budget official Neomi Rao to replace Brett Kavanaugh on the D.C. circuit court, Axios has learned. 
Why this matters: Given the power federal agencies have to affect national policy and law, the judges of the D.C. Circuit can have an extraordinary impact over the direction of the country. Because of this, people often refer to the D.C. Circuit as the second-most powerful court in the United States, behind only the Supreme Court.
Behind the scenes: Don McGahn, as one of his last acts, recommended Rao for the job, according to sources close to the situation.
Sources briefed on Trump's thinking say he initially liked the idea of nominating a minority woman and somebody who could be a feeder of Supreme Court.
Immediately after Trump met with Rao, two sources briefed on their encounter say they got the strong impression that the president was not impressed by her.
Yes, but: A third source, who is close to Trump, told me late this week that it seemed like he was reconsidering his initial judgement of Rao and may still pick her. Spokespeople for the White House and the Office of Management and Budget declined to comment for this story.
Rao's advantages: She's well respected at the OMB, knows regulatory law back to front, has the advantage of already being Senate-confirmed and is well-liked by several key Democratic senators.
Go deeper