Angela Merkel's fading star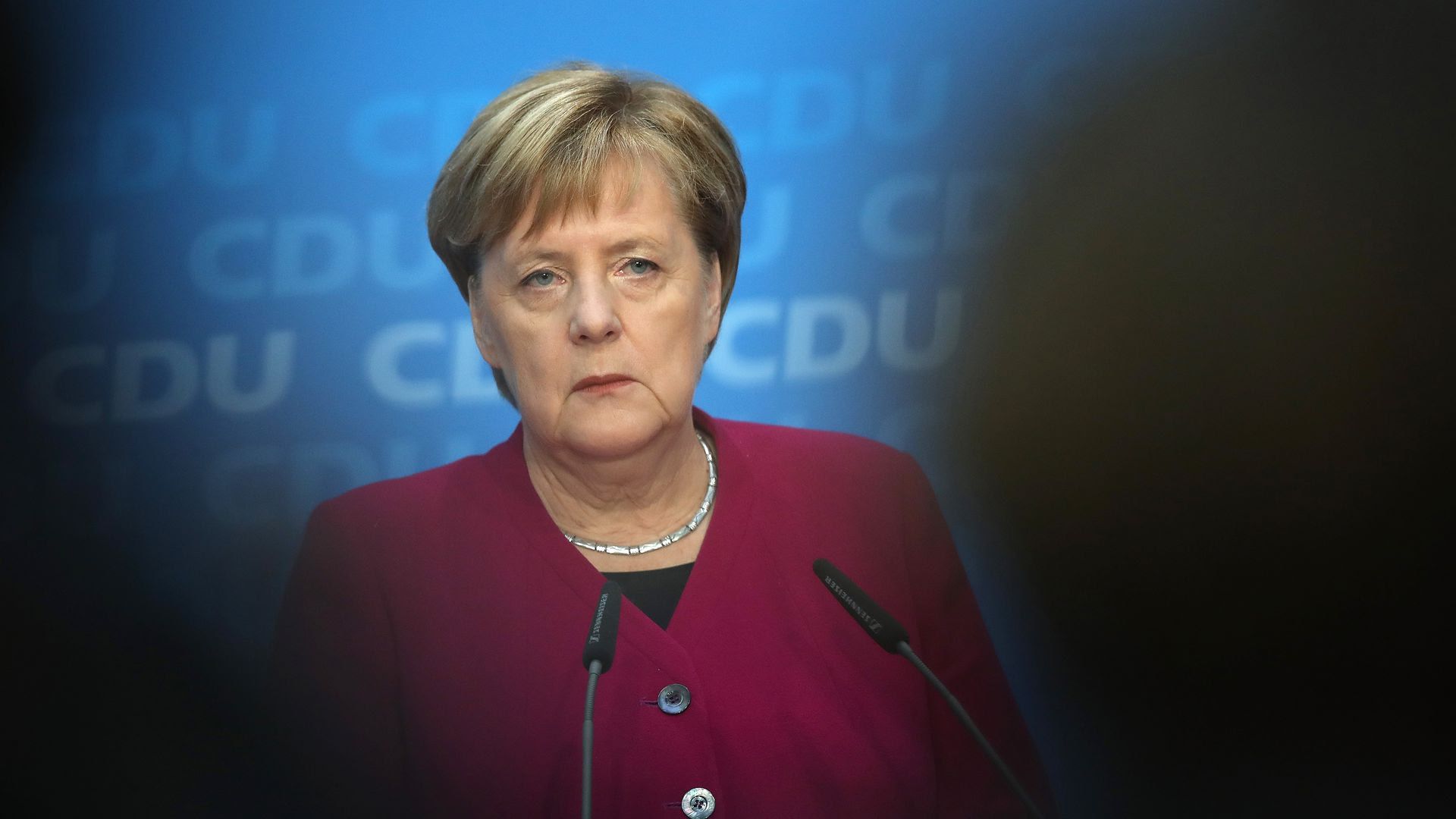 German Chancellor Angela Merkel announced Monday she would not be running for re-election in 2021 and that she would step down as party chair of the Christian Democratic Union (CDU) in December.
Why it matters: Long considered a bulwark of liberal democracy and a guiding force on the international stage, Merkel's longevity is unrivaled in the free world. In her 13 years in office, the other 18 G-20 countries (not including the EU) have cycled through a combined 70 heads of state. But Merkel's unraveling, as inconceivable as it may have once seemed, was a fate foretold.
The backdrop: The first hints of Merkel's political demise came during last September's elections, when her center-right CDU/CSU alliance earned just 32.9% of the vote (down 8.6% from 2013) and failed to form a coalition government for nearly 6 months.
Merkel's decision to accept more than 1 million refugees during the 2015 migrant crisis angered many conservatives, at one point forcing a standoff with her own interior minister that threatened to blow up a 7-decade-strong alliance. Meanwhile, the far-right Alternative for Germany (AfD), capitalizing on immigration fearsand establishment woes, entered the German parliament for the first time in 2017 with nearly 13% of the vote.
Regional elections this month in Bavaria and Hesse dealt fresh blows to the centrist parties inside Merkel's coalition, with both the Social Democrats and CDU/CSU suffering their worst losses in decades. AfD and the liberal Greens surged by about 9% in both states, suggesting that the strength of the German establishment — as we've seen all over the world in 2018 — is being chipped away by an ever-polarizing electorate.
The bottom line: As political commentator Nina Schick notes in an insightful Twitter thread, "[Merkel] has been Chancellor during the 2008 financial crash, the Eurozone crisis, the Arab Spring, Russia's invasion of Ukraine, the migrant crisis, the Syrian war and Brexit. Her exit will have meaning for not only Germany, but for the EU and the world."
Go deeper