Trump pits Republicans against their donors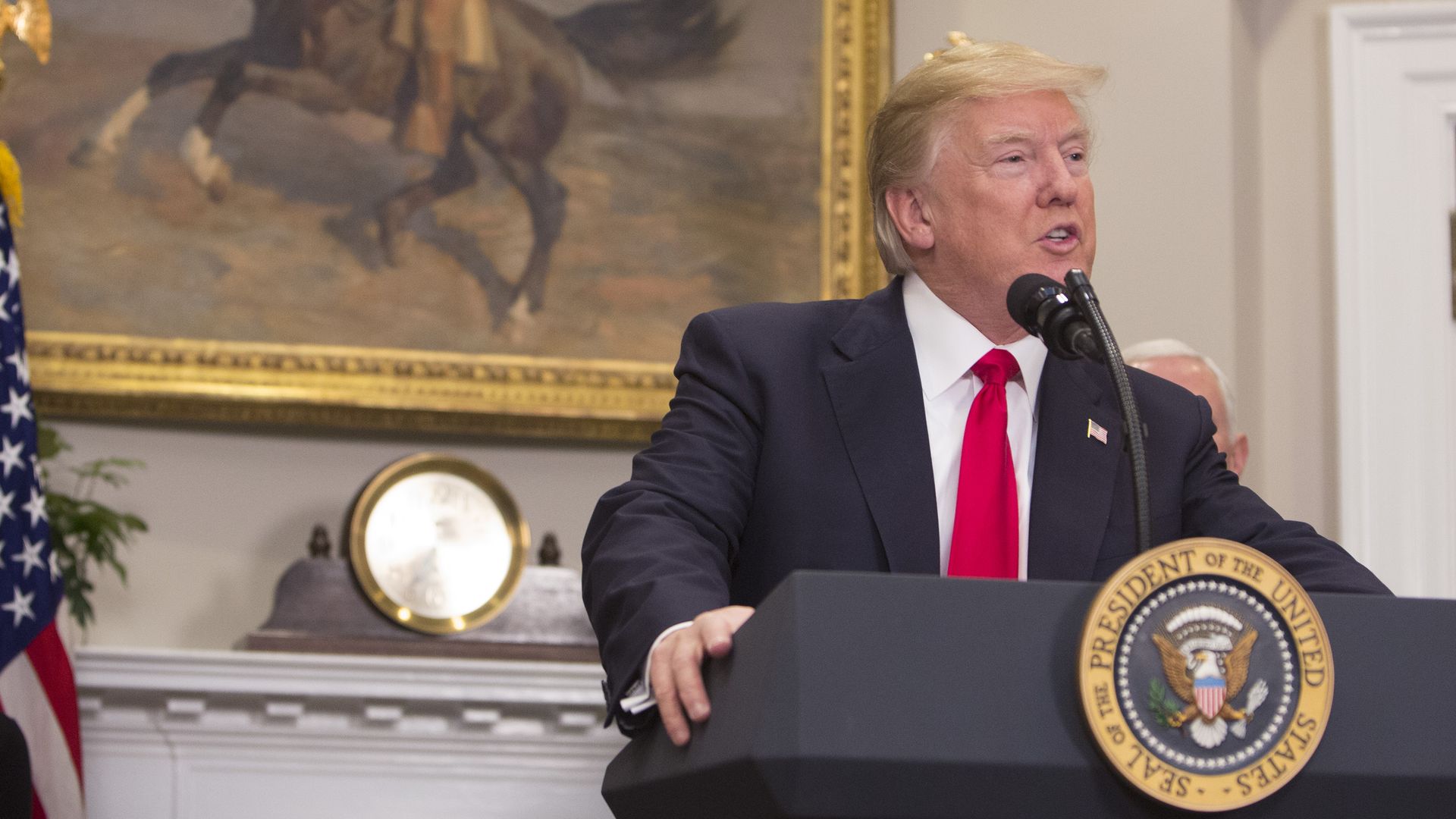 Congressional Republicans don't seem to have the pharmaceutical industry's back the way they used to — and the way the industry might expect them to, after donating millions of dollars to GOP campaigns, cycle after cycle.
The big picture: The Trump administration rolled out a drug-pricing proposal last week that pharma hates — and that, on paper, congressional Republicans should hate, too.
It would take a bite out of drug companies' bottom lines, and it would do so by piggybacking off of European countries' price controls.
But there was barely a peep from Capitol Hill as Trump and Health and Human Services Secretary Alex Azar announced the proposal.
"People are definitely kind of blindsided by it. They think, 'Oh my gosh, this is so much worse than we were expecting'," a pharmaceutical lobbyist told Axios.
Between the lines: Pharma industry PACs have given almost $9 million to Republican candidates this cycle, according to Center for Responsive Politics, on top of $11 million in 2016, and $9 million in 2014.
"To some extent, the lobbying effort has looked like how you would treat a traditional Republican administration and a Republican-controlled Congress. And that's not at all what we have. We have something that looks wildly different than that," the lobbyist said.
Yes, but: For pharma companies, betting on Republicans is still safer than helping out Democratic campaigns.
And the proposal Trump rolled out last week is simply a plan to come up with a plan. There will still be plenty of opportunities for industry to try to kill it, as they did with a similar initiative under the Obama administration.
Republicans' silence now doesn't necessarily mean they won't return to industry's side if and when Democrats gain power.
"The real test will be, do Republicans vote 'no' on this shit when it's on the floor?" the lobbyist said.
The bottom line: "This is what is so surprising, is it's a midterm play for Republicans. Because they are so desperate to get well on health care that they actually want to be talking about major drug pricing initiatives," the industry lobbyist said.
Go deeper