Searing images from the world's worst humanitarian crisis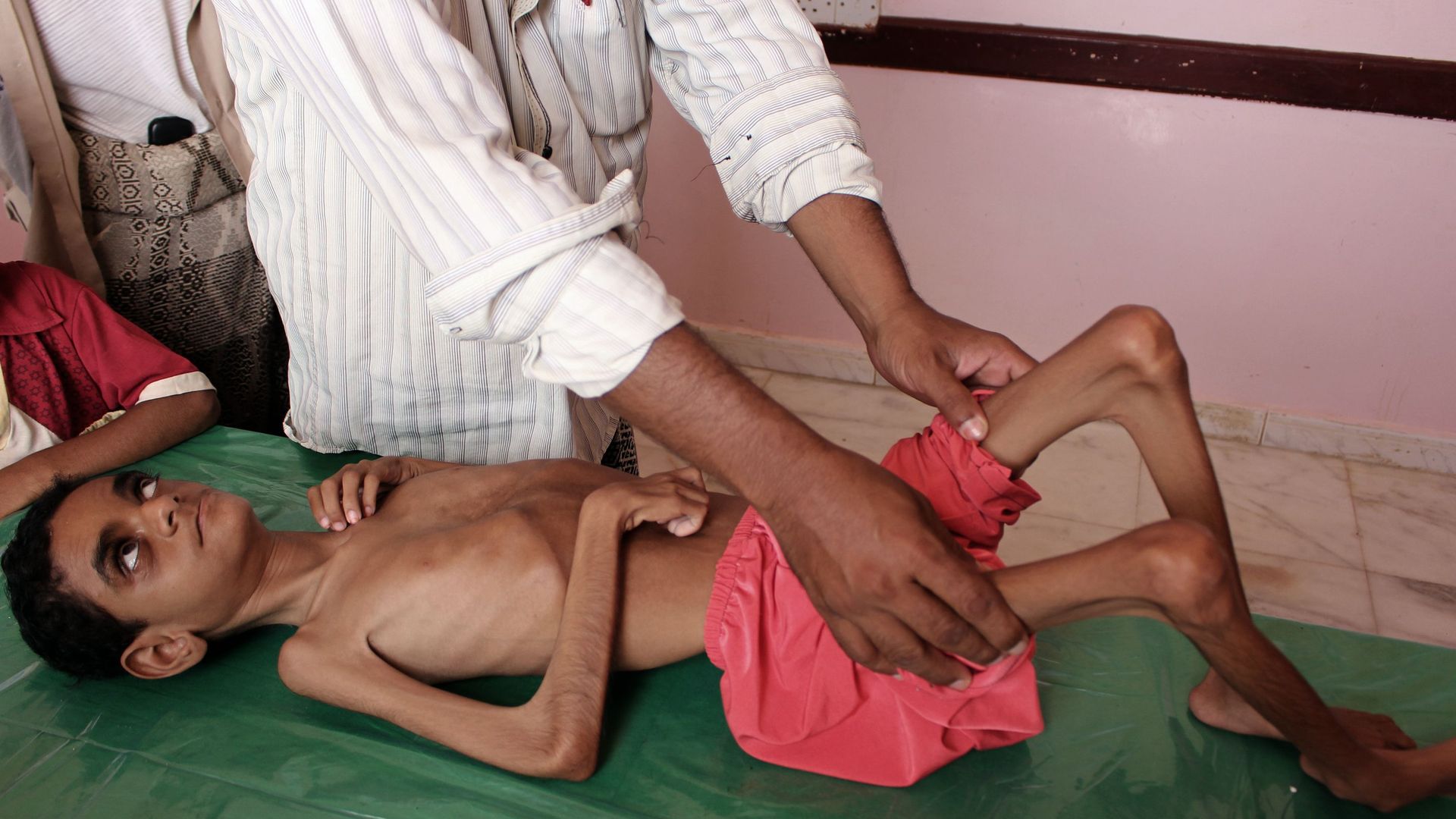 In a feature titled, "The Tragedy of Saudi Arabia's War," the New York Times published arresting photos of children in Yemen who are wasting away from hunger, as "the world's worst humanitarian crisis" continues to cause unimaginable suffering.
Why it matters: The death of journalist Jamal Khashoggi at the Saudi consulate in Istanbul has triggered renewed scrutiny of the brutal war backed by Saudi Crown Prince Mohammed bin Salman, which in recent weeks has caused UN officials to revise their predictions of Yemenis at risk of famine from 8 million to 14 million — or half the country's population.
1 unsettling quote: Ali Al-Hajaji is a father in the town of Hajjah in Yemen who has lost one son to starvation and fears losing a second — not because of a lack of food in the area, but because prices are rising so fast that he cannot afford to buy food. He told the Times:
"I can barely buy a piece of stale bread. That's why my children are dying before my eyes."
The Times explains ... "Why We Are Publishing Haunting Photos of Emaciated Yemeni Children ... The images we have published out of Yemen may be as unsettling as anything we have used before":
"This is our job as journalists: to bear witness, to give voice to those who are otherwise abandoned, victimized and forgotten. And our correspondents and photographers will go to great lengths, often putting themselves in harm's way, to do so."
Editor's note: An earlier version of this story had included photos taken by The New York Times. Those photos have since been removed.
Go deeper