Irish President Michael Higgins wins second term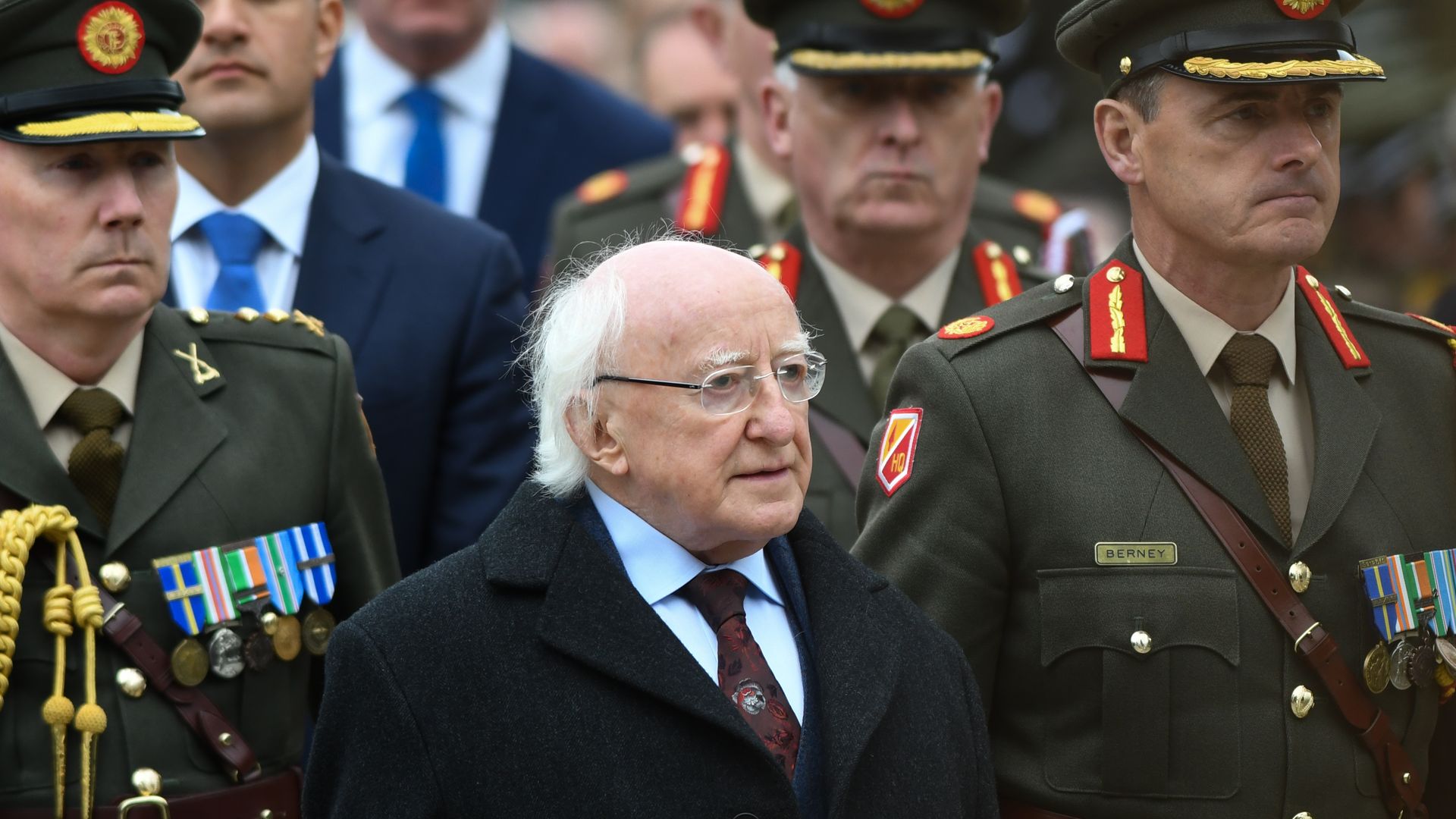 Incumbent Irish President, Michael Higgins, 77, won a second term as head of state, receiving 55.8% of the vote, the Associated Press reports.
One key quote: "The presidency belongs not only to any one person but to the people of Ireland... I will be a president for all the people, for those who voted for me and those who did not," Higgins said. Voter turnout was less than 45%, the lowest ever for a presidential election in the country, per the Irish Independent.
Go deeper