11 victims identified in Pittsburgh synagogue shooting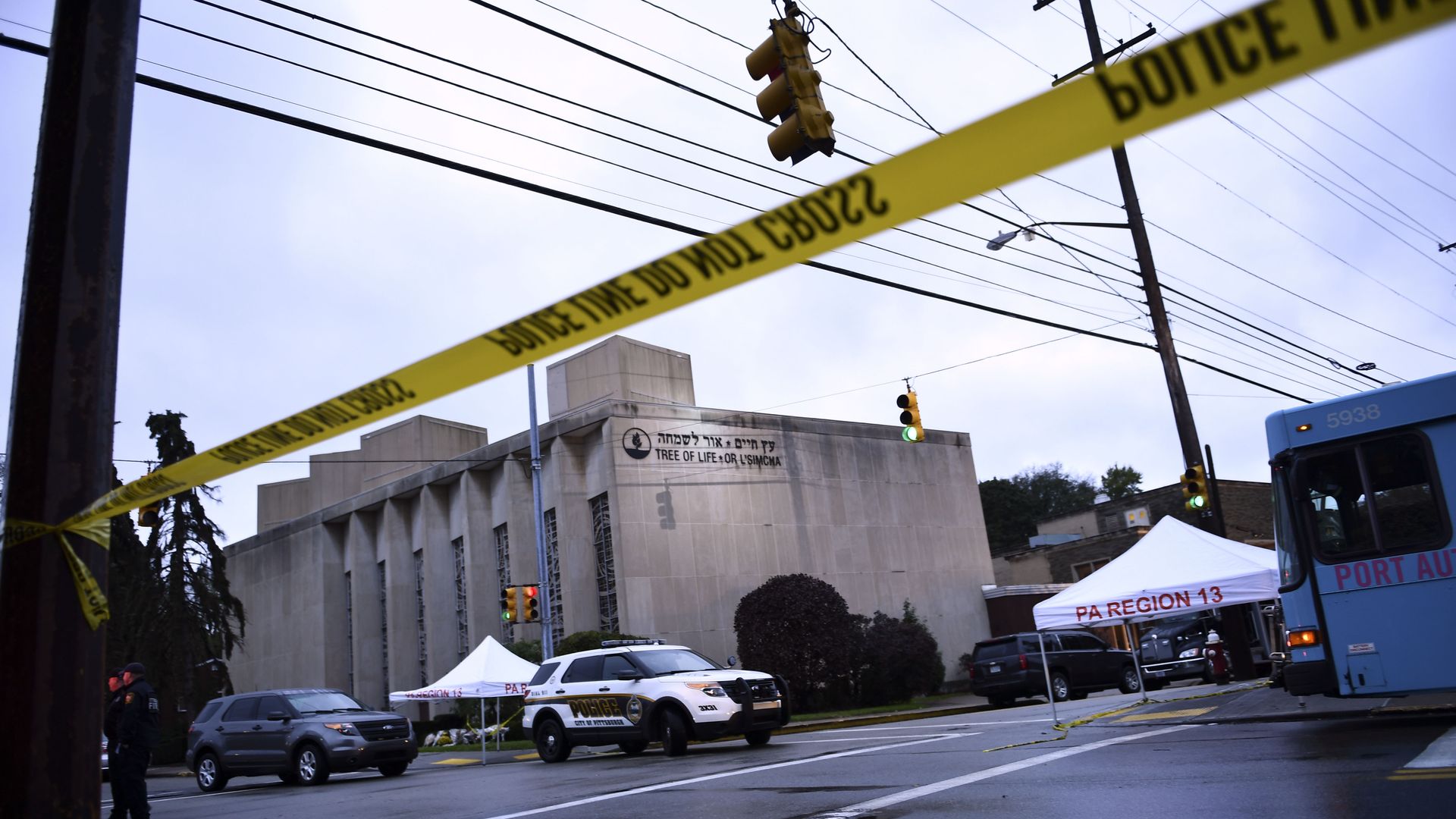 The 11 people killed at Tree of Life Synagogue in Pittsburgh ranged from ages 54 to 97, and included brothers and a married couple, authorities said Sunday.
The big picture: Gunman Robert Bowers has been arrested and charged on 29 federal counts, and is currently being treated at a hospital for gunshot wounds. Authorities say Bowers had three Glock .357 handguns and an AR-15 assault rifle. During his deadly rampage, Bowers made statements about genocide and his desire to kill Jewish people.
The victims' names:
Joyce Feinberg, 75
Richard Godfried, 65
Rose Mallinger, 97
Jerry Rabinowitz, 66
Cecil Rosenthal, 59
David Rosenthal, 54
Bernice Simon, 84
Sylvan Simon, 86
Daniel Stein, 71
Melvin Wax, 88
Erving Youngner, 69
Go deeper