Reports: Votes in Texas, Georgia are being changed at polls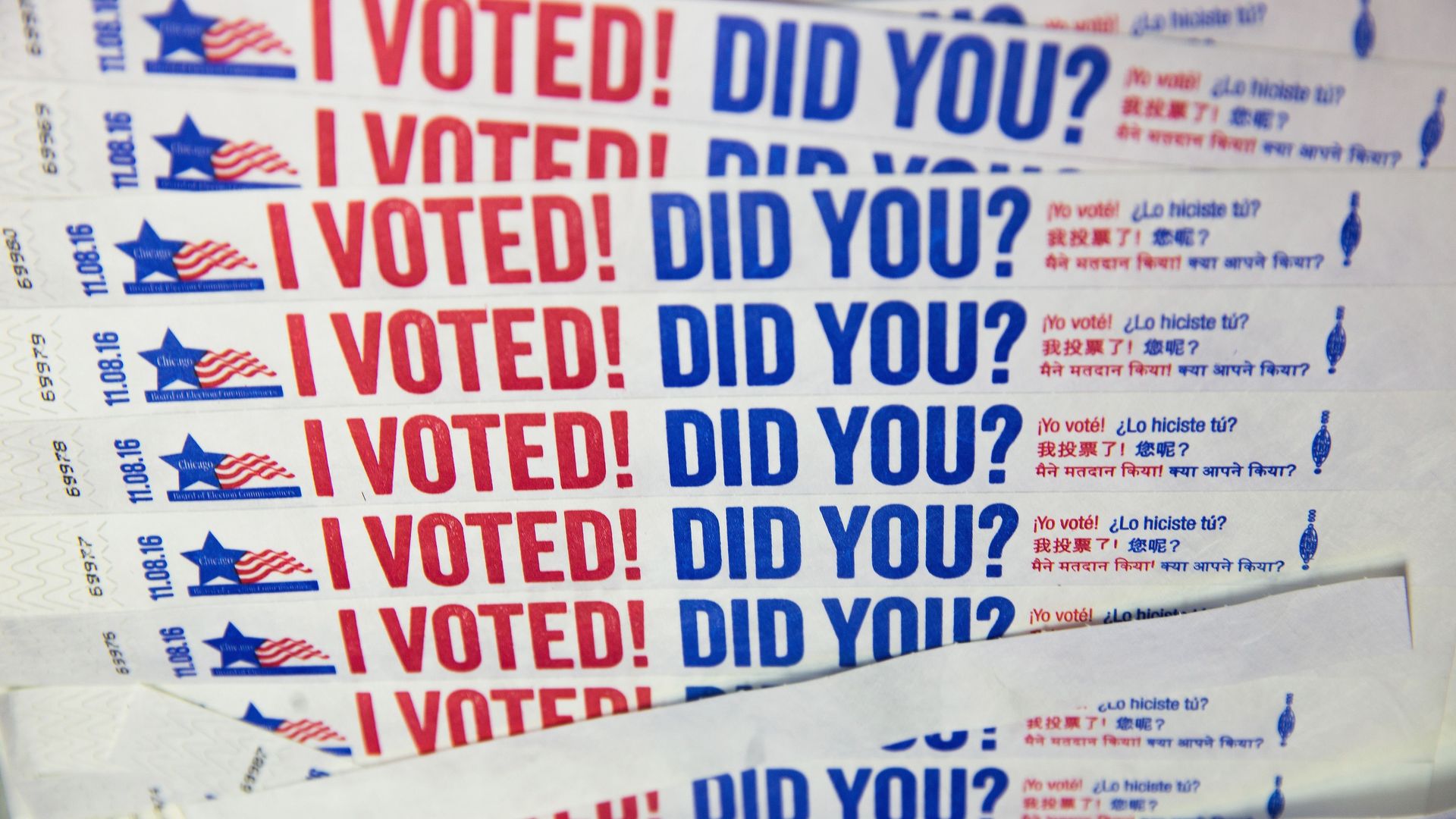 Some early voters in Texas and Georgia have been reporting that their party selections on their voting machines have been switched to the opposite party, or are not selecting candidates at all, according to reports by ABC13 and USA Today.
Why it matters: Such vote recording problems raise questions among voters about whether their votes are being counted properly and whether voting machines are rigged.
Texas
In Texas, voter selections across both sides of the aisle have reportedly been changed. Votes for Democrat Beto O'Rourke have been switched to incumbent Republican Sen. Ted Cruz, while votes for Cruz have ended up selecting no candidate at all.
A third-party expert in the inner workings of the eSlate says the problems likely aren't the result of hacking, but rather of the state using equipment it knows to be full of bugs.
The background: In 2007, Rice University professor Dan Wallach participated in California's "top to bottom" review of its election equipment, including the eSlate voting machine. That's when he discovered the glitch that appears to be affecting the users today.
It's unclear exactly why, but occasionally when voters opt to vote a straight ticket, the eSlate changes the vote in the top race on the ballot.
The machines are no longer updated by the manufacturer, according to Wallach. Hart Intercivic did not respond to a request for comment.
Texas missed its chance to pressure Hart Intercivic into fixing the problem a decade ago when the bugs were known and the machine still supported. Wallach now lives in a district that votes on eSlate machines. "It's ironic that I discovered the bug and, 10 years later, I have to vote on one of the machines that still hasn't been fixed," he said.
Voters must verify that the machine correctly recorded their votes before they are logged in a confirmation screen.
But according to Wallach's testing, as many as two thirds of voters don't read the confirmation screen before leaving.
Georgia
In Georgia, the NAACP has filed a complaint that some voters' choices of Democratic gubernatorial candidate Stacey Abrams have been switched to her opponent, Republican Brian Kemp, per USA Today.
An NAACP official blamed the problems on "old dilapidated machines." The organization plans to file more complaints about additional counties in Georgia with similar reports.
The office of the Georgie Secretary of State — candidate Kemp himself — said the problems either could not be substantiated or were the result of voter error, per 11Alive.
Georgia's election has already been marked by questions raised over alleged attempts to suppress voting among the state's African American citizens, along with efforts to purge voters.
Go deeper