Trump calls Pittsburgh shooting "wicked act of mass murder"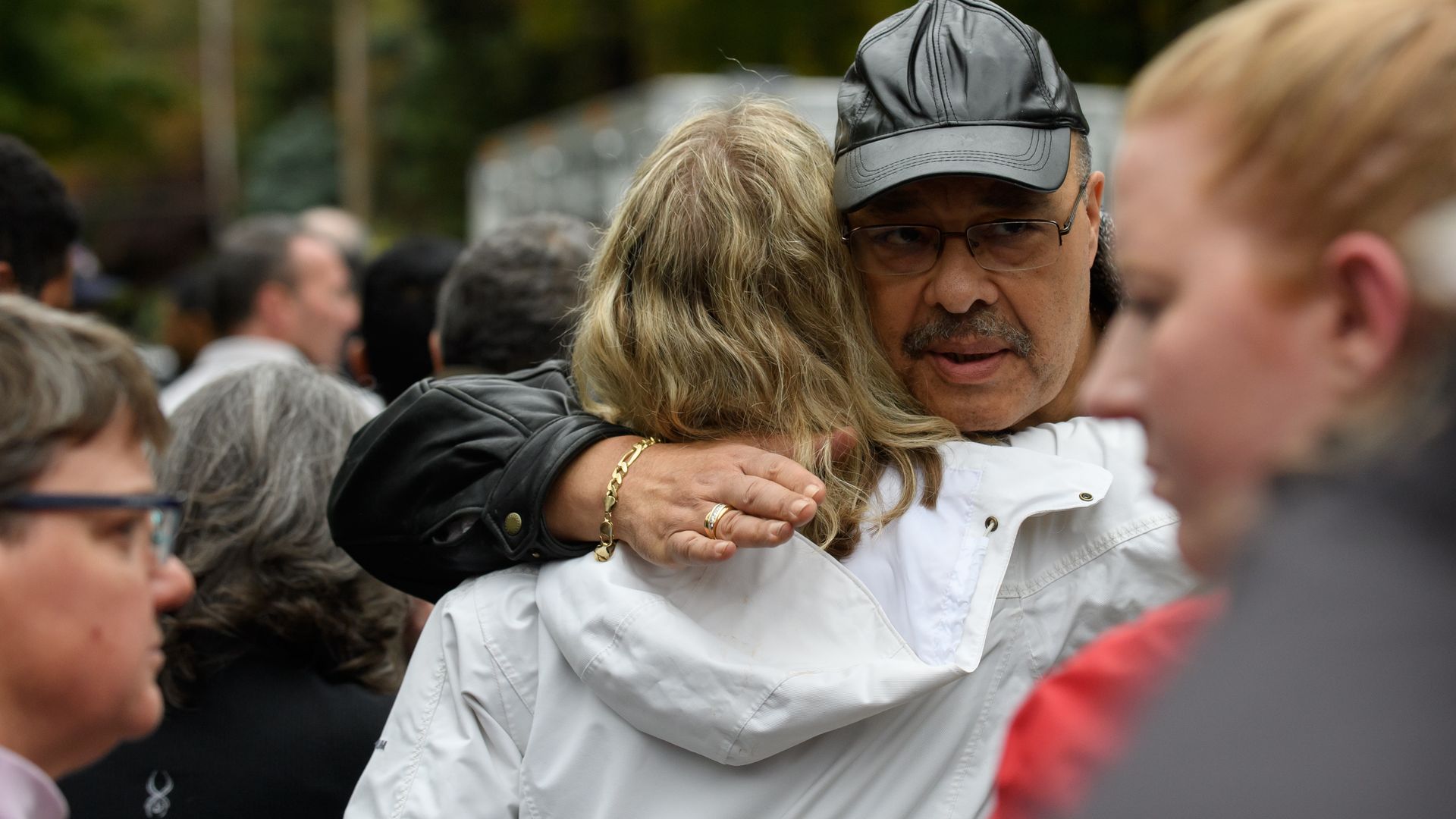 President Trump condemned anti-semitism and called the Pittsburgh shooting "hard to believe" and "unimaginable" at the Future Farmers of America Conference in Indianapolis on Saturday.
What's new: He confirmed that a bris, a traditional Jewish baby naming ceremony, was being performed at the Tree of Life synagogue when the gunman opened fire. "Our nation and the world are shocked and stunned by the grief," he said. The president confirmed at the event that the Indianapolis rally this evening will go on as scheduled, despite considerations to postpone.
Go deeper