The world's creepiest robot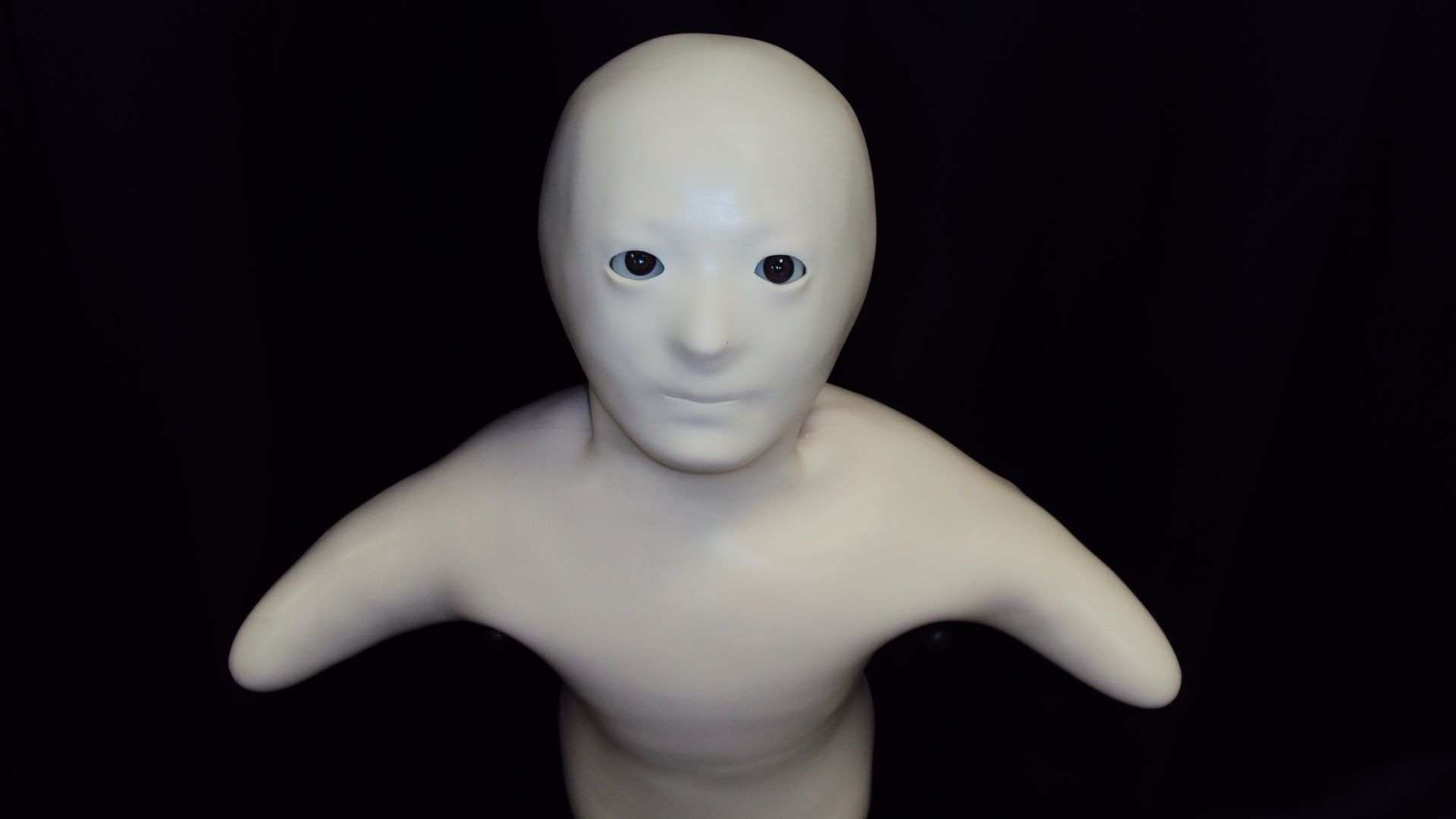 On the Tinder for robots, you don't swipe left or right — you instead rate them on likability, appearance and overall desirability. Too many bad "appearance" ratings, and a bot lands in a modern hall of shame: the World's Creepiest Robots.
Why it matters: Today's most useful robots are giant arms that assemble cars and smartphones in enormous factories. But in the near future, robot builders want to make social bots that elicit empathy from people. First, they have to figure out how to make ones that aren't totally horrifying.
Telenoid, a milky-white, nearly featureless robot that appears ready to feast on human souls, enjoys the top spot on the Creepiest Robots list.
According to the robot's website, its "minimalistic" design is intended to appear "both male and female" and "both old and young."
It can mimic a faraway person's facial expressions as they speak — acting as "a mobile phone shaped like an alien," according to IEEE, the organization behind the bot catalog.
The nightmarish bot is expected to sell for $8,000.
All five creepiest robots have human-like faces, but dead eyes and weird dull skin that shove them deep into the "uncanny valley," a term used to describe the dreadful quality of robots that try to emulate human features but fall short.
"Creepiest" is just one way of sorting IEEE's catalog of nearly 200 robots. Choose to sort by "Top Rated" and you'll see a very different set of machines. Tellingly, none are humanoid: The top two are animal-like bots, and nearly all the rest in the top ten bear no resemblance to living things.
Go deeper: Rate some bots!
Go deeper