Billions of dollars pour into autonomous vehicle technology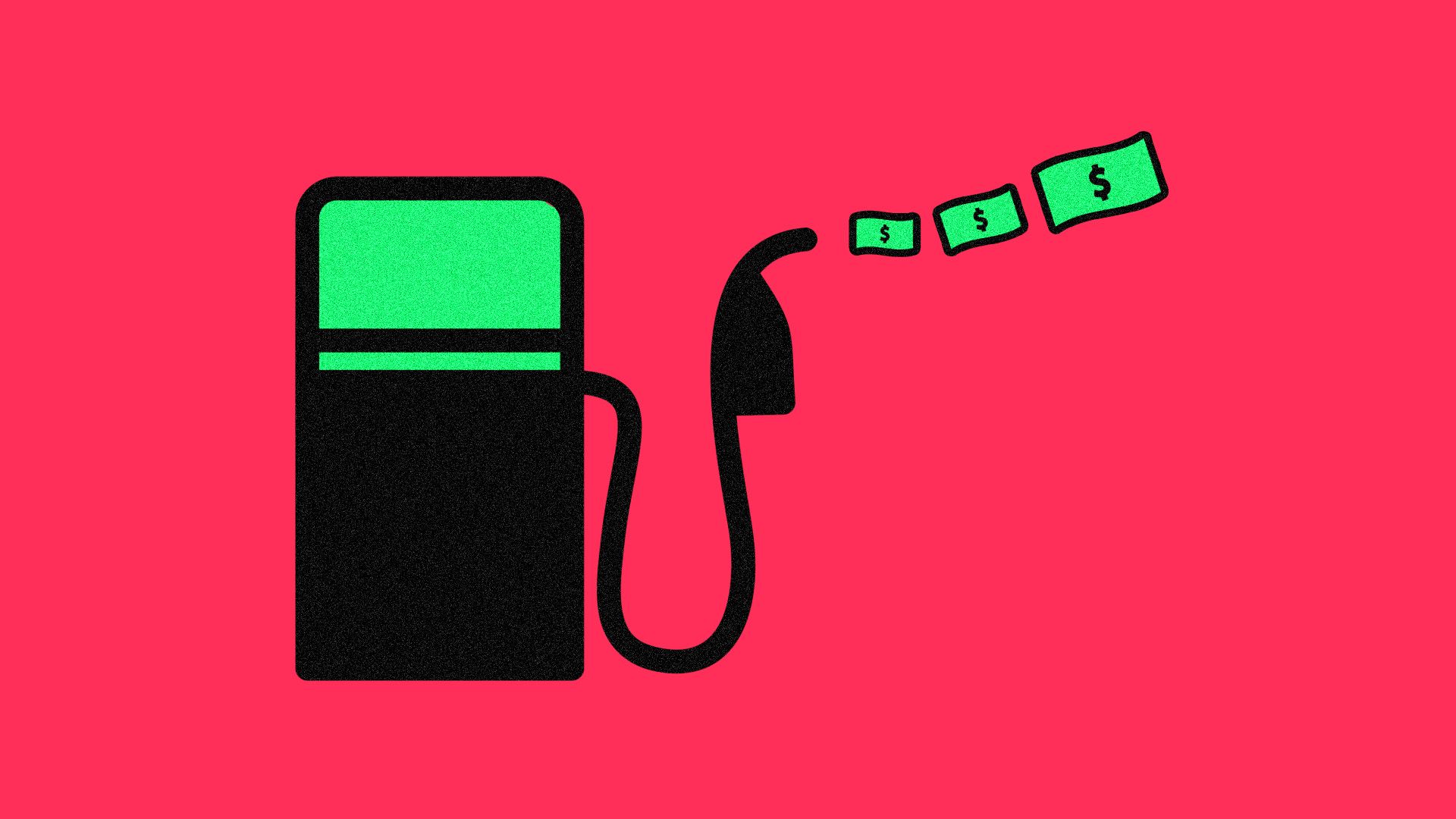 Global investors are pumping money into autonomous driving-related companies, according to data from CB Insights. In the first three quarters of 2018, they have committed $4.2 billion, compared to $3 billion in 2017 and $167 million in 2014.
The bottom line: The promise of autonomous driving has led investors — and automakers — to open their checkbooks wide to ensure they're part of the future of transportation.
The big picture: The $4.2 billion figure doesn't include all the funds automakers are investing into developing their own new tech. A Brookings Institution report last year estimated that from August 2014 to June 2017, a total of nearly $80 billion was invested in the area by the auto industry and venture capitalists.
The big funding tends to go to companies building a full car — or close to it. Developing a brand new car model usually costs companies at least $1 billion, and up to $6 billion.
Zoox: The company, which is building a fully self-driving car from scratch, has raised $790 million in funding to date despite still being in the private testing phase of its development.
Cruise: As a startup building an autonomous driving system that could be installed in a car, Cruise raised less than $20 million before General Motors acquired it for nearly $1 billion. Since then, it's expanded to building cars that are natively built to drive themselves (in partnership with GM), and has attracted a $2.25 billion investment from SoftBank ($900 million upfront), and more recently a $2.75 billion investment from Honda ($750 million upfront).
What's next: "Venture investors have begun to target early-stage startups working on specific AV use cases, such as managing a logistics AV fleet or enabling last-mile deliveries, rather than the technology underpinning autonomous mobility," Synapse Partners founder Evangelos Simoudis writes for Axios Expert Voices. "As large-scale AV fleets are deployed, these early-stage startups will become likely targets of the next acquisition wave."
Go deeper: Q&A with Trucks Venture Capital partner Reilly Brennan about the self-driving startup market
Go deeper