VC firms are adjusting their strategies for AV startups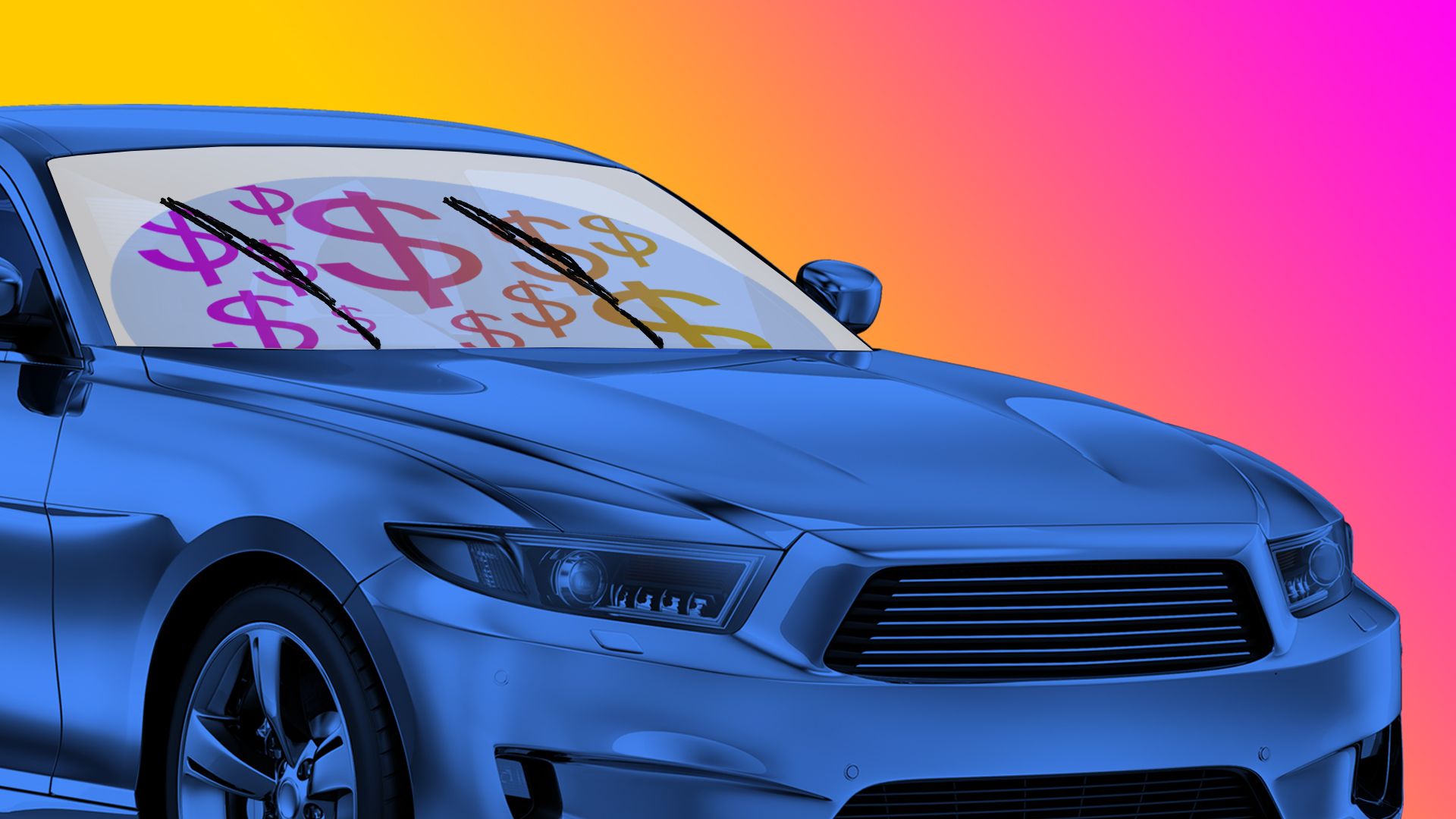 As companies progress from experiments with a few autonomous vehicles to pilot deployments of hundreds of them, early-stage startups — whose technologies and teams can give fleet operators unique advantages in quickly fielding AVs at scale — are being pre-emptively acquired at high prices.
Why it matters: While the broad deployment of AVs may still be years away, the race to capture market share is already transforming both venture investments and the types of startups that receive them.
Background: In March 2016, GM acquired Cruise Automation. Ford followed suit, buying a majority stake in Argo AI in February 2017 and acquiring Autonomic a year later. Aptiv, which spun out of Delphi, acquired nuTonomy last October.
Corporations acquire early-stage startups to achieve several goals:
Create a core team with deep AV experience and expertise, in an effort to accelerate fleet deployments and test the efficacy of various business models.
Control the set of hardware and software technologies that are viewed as key for safe and scalable AV deployments.
Maximize gains, since startups with experienced teams and essential technologies become more expensive to acquire with time. Intel paid a high price to acquire MobileEye, for example, than it would have had to when the company was earlier stage.
Early acquisitions are already driving new venture investment trends around AV technology:
Mega rounds: As prospective targets of high-price acquisitions, experienced startups enjoy unusually large funding rounds, often before they even need the money. For example, Aurora has already partnered with Volkswagen, Hyundai and Byton, while Nuro has partnered with Kroger.
Consolidation: Startups in AV sectors that are considered overfunded — such as sensors, driver analytics, mapping — and those competing directly with mega round recipients will have trouble raising new funding. Venture investors will work to merge such startups, seek to have them acquired by corporations (even for amounts that fall short of the startup's invested capital), or may outright close them down (if funding further operations seems unlikely to yield financial gains).
What's next: Venture investors have begun to target early-stage startups working on specific AV use cases, such as managing a logistics AV fleet or enabling last-mile deliveries, rather than the technology underpinning autonomous mobility. As large-scale AV fleets are deployed, these early-stage startups will become likely targets of the next acquisition wave.
Evangelos Simoudis is a founder and managing director of Synapse Partners and the author of "The Big Data Opportunity in Our Driverless Future."
Go deeper