The Texas Senate race is the most expensive in history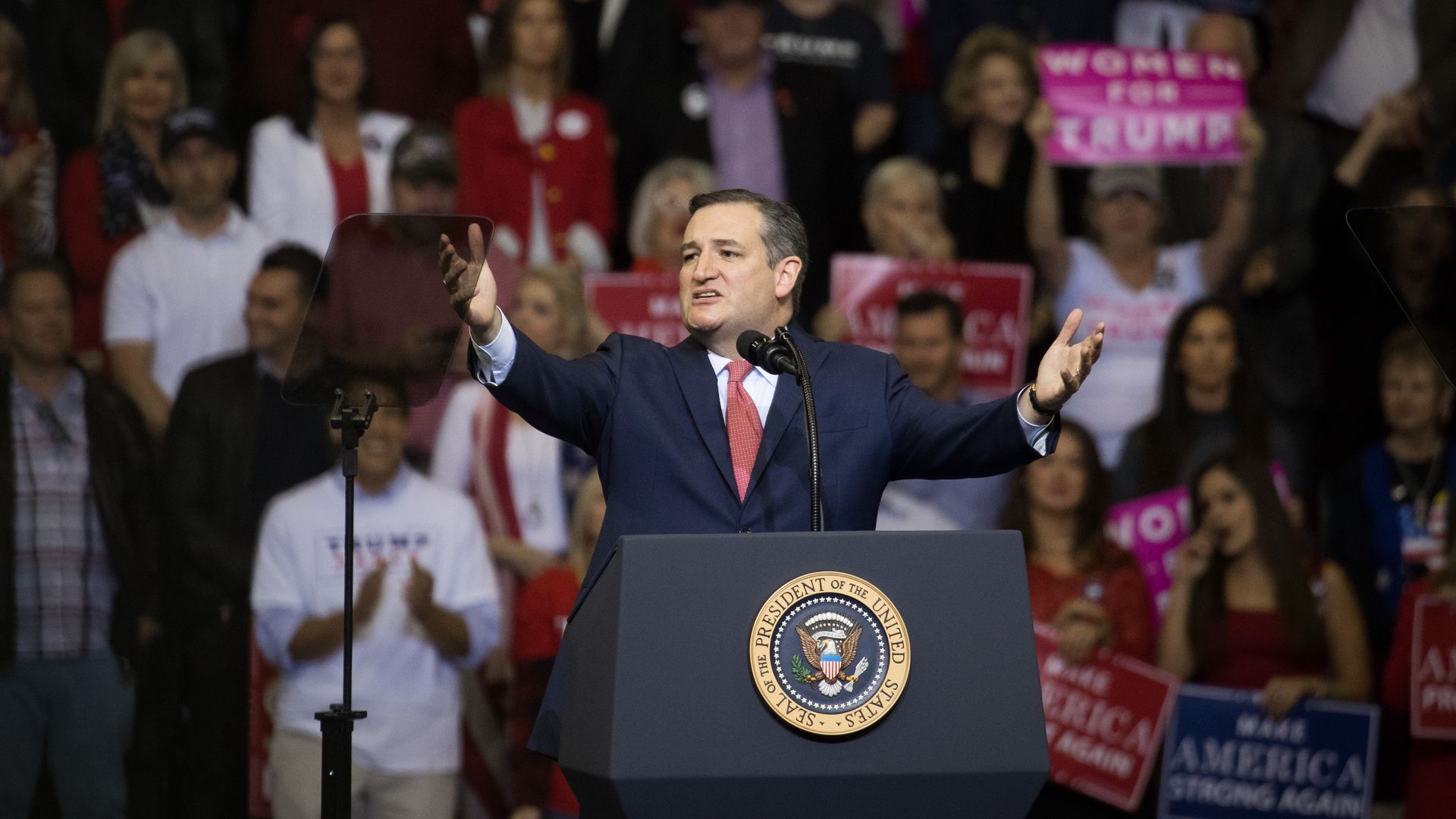 Sen. Ted Cruz and Beto O'Rourke are officially running in the most expensive U.S. Senate race in history, as fundraising surpasses $100 million, per the Houston Chronicle. Before this cycle, $77 million was the highest cost of a Senate race.
The details: Although O'Rourke has raised $61 million as of Oct. 1 compared to Cruz's $40 million, recent public polling shows Cruz leading by a range of five to nine percentage points. And super PACs for both parties are expected to pour even more money into this race right before election day.
Go deeper