New Jersey Senate race is now a toss-up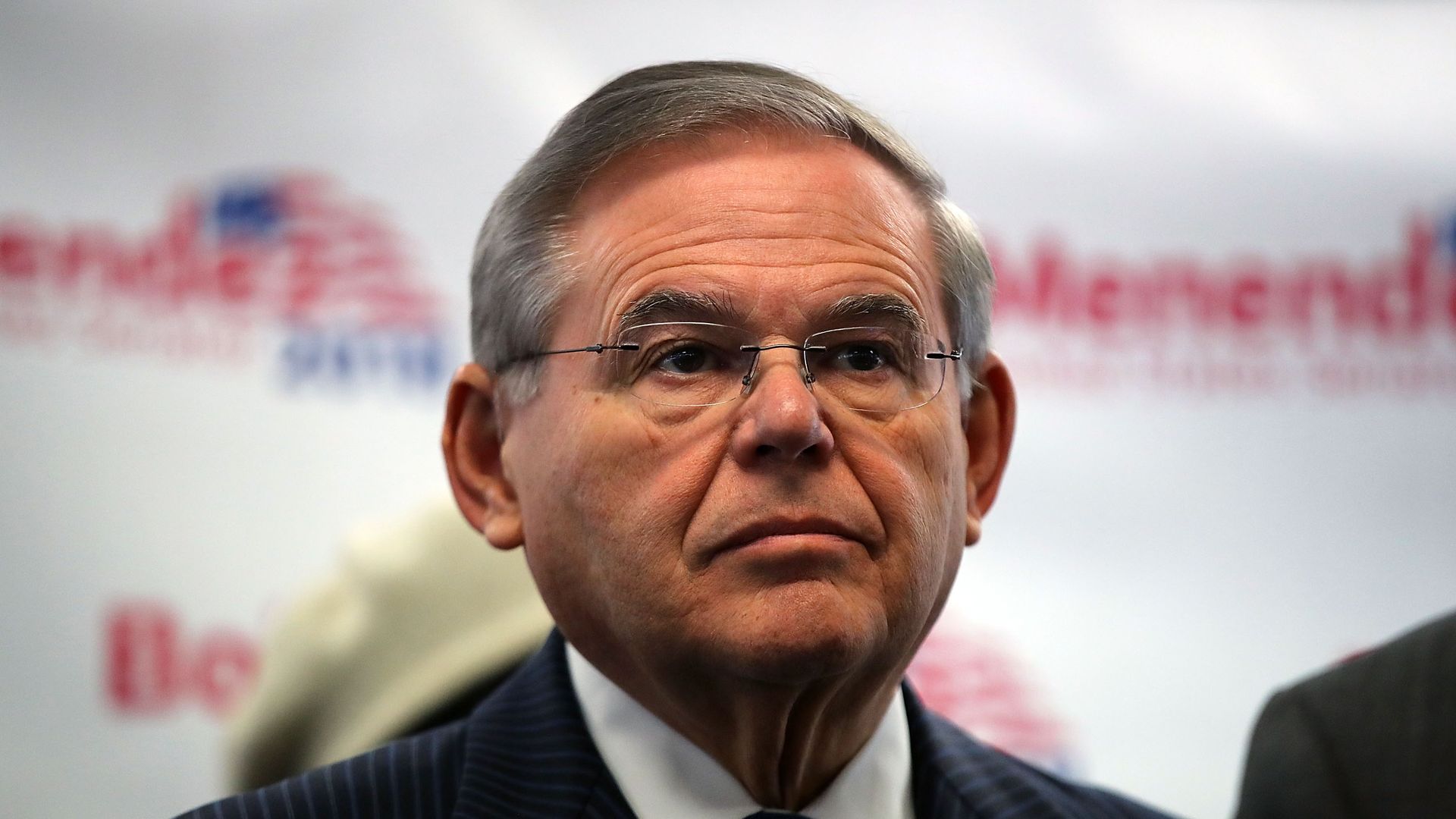 The New Jersey Senate race is now looking like a toss-up, according to the the Cook Political Report — a sign that Democratic Sen. Bob Menendez is in serious trouble after years of questions about his ethics.
Why it matters: If Republicans pick up that seat, a Senate majority would be out of reach for the Democrats. Federal prosecutors dropped their corruption charges against Menendez earlier this year, but the Senate Ethics Committee admonished him for accepting gifts from a friend. What the race comes down to is Menendez "and his ethics problems," Cook reports, and if the "voter who goes to the polls...decides to send Menendez a message."
Go deeper