LGBTQ TV presence hits new high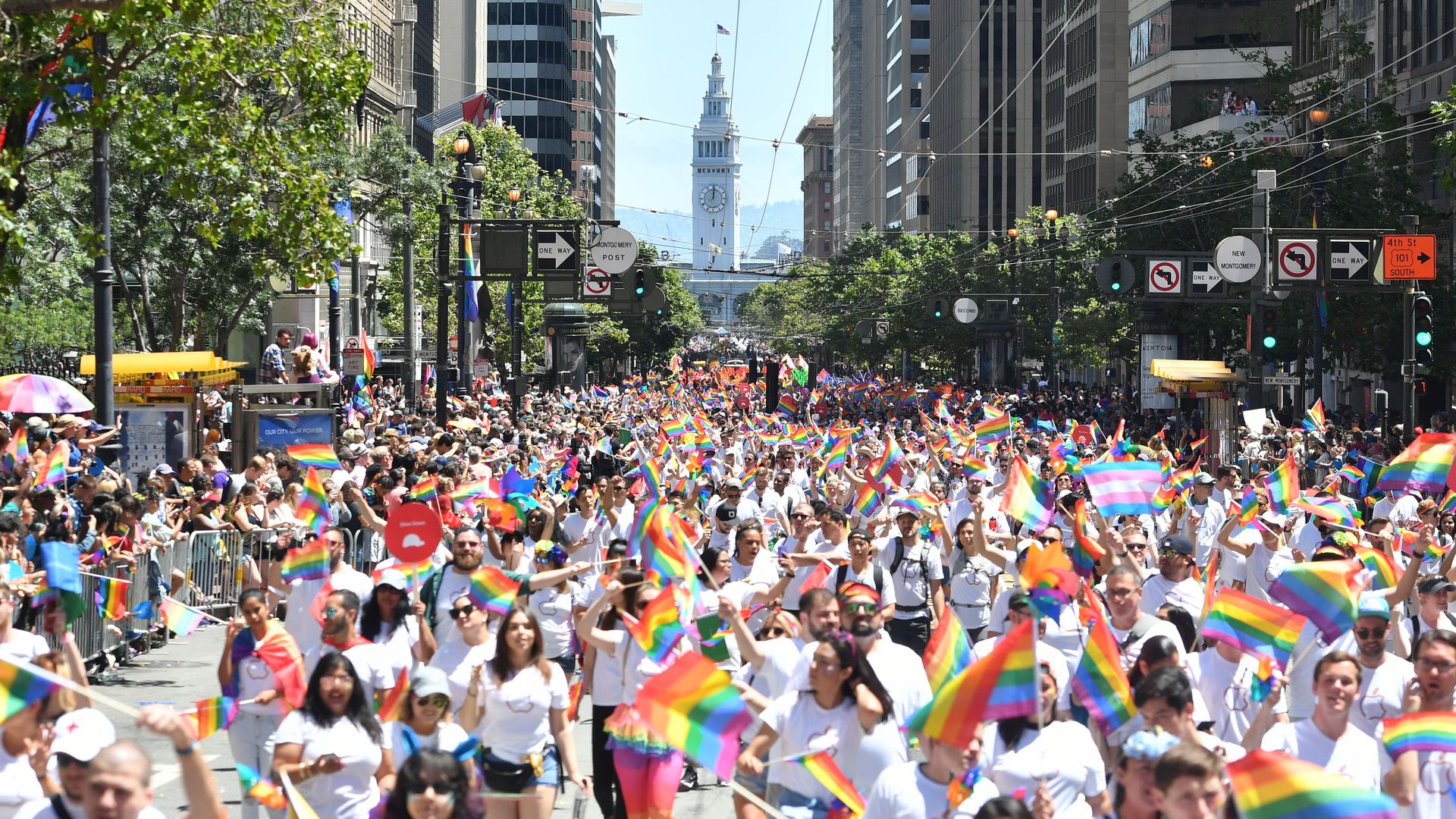 In the 2018-2019 primetime TV season, 8.8% of all regular characters on broadcast shows were LGBTQ characters — the largest percentage ever recorded, Variety reports, citing new figures from GLAAD.
Why it matters: This is a big step in furthering representation of the LGBTQ community. The next milestone challenge for networks and TV creators is to get that number to 10% by 2020. According to Variety, there were more LGBTQ characters of color on broadcast shows this season than white LGBTQ characters, which was also a first.
Go deeper