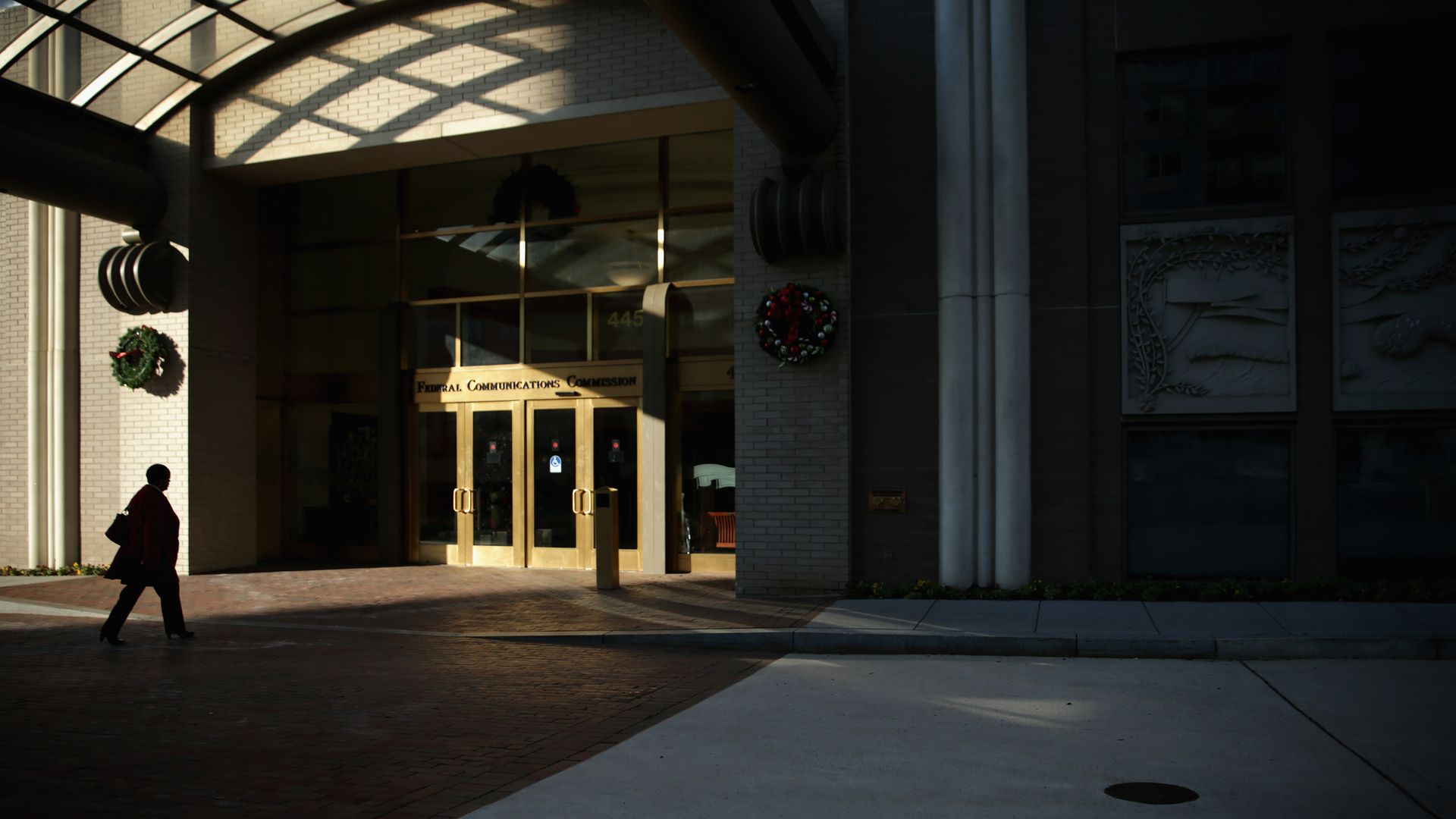 A number of cities are taking the Federal Communications Commission to court, arguing the agency exceeded its authority in limiting local review of cell sites as part of a 5G order.
What's at stake: The FCC says it wants to streamline things to allow a fast, smooth rollout of the next generation of cellular technology, while cities say they should retain authority to set standards and fees for cellular equipment placed in public right-of-ways.
U.S. Conference of Mayors CEO Tom Cochran issued a blistering statement opposing the FCC's actions.
"Instead of working with local governments to win the global race to 5G, the FCC is forcing cities to race to the courthouse to defend the most basic of local government rights – the authority to manage and seek fair compensation from private users that seek to employ public assets, owned and paid for by local taxpayers, for their personal profit without any obligation to serve all of the community whose assets are occupied."
— Tom Cochran
Go deeper