Driver monitoring systems are here — and so are privacy concerns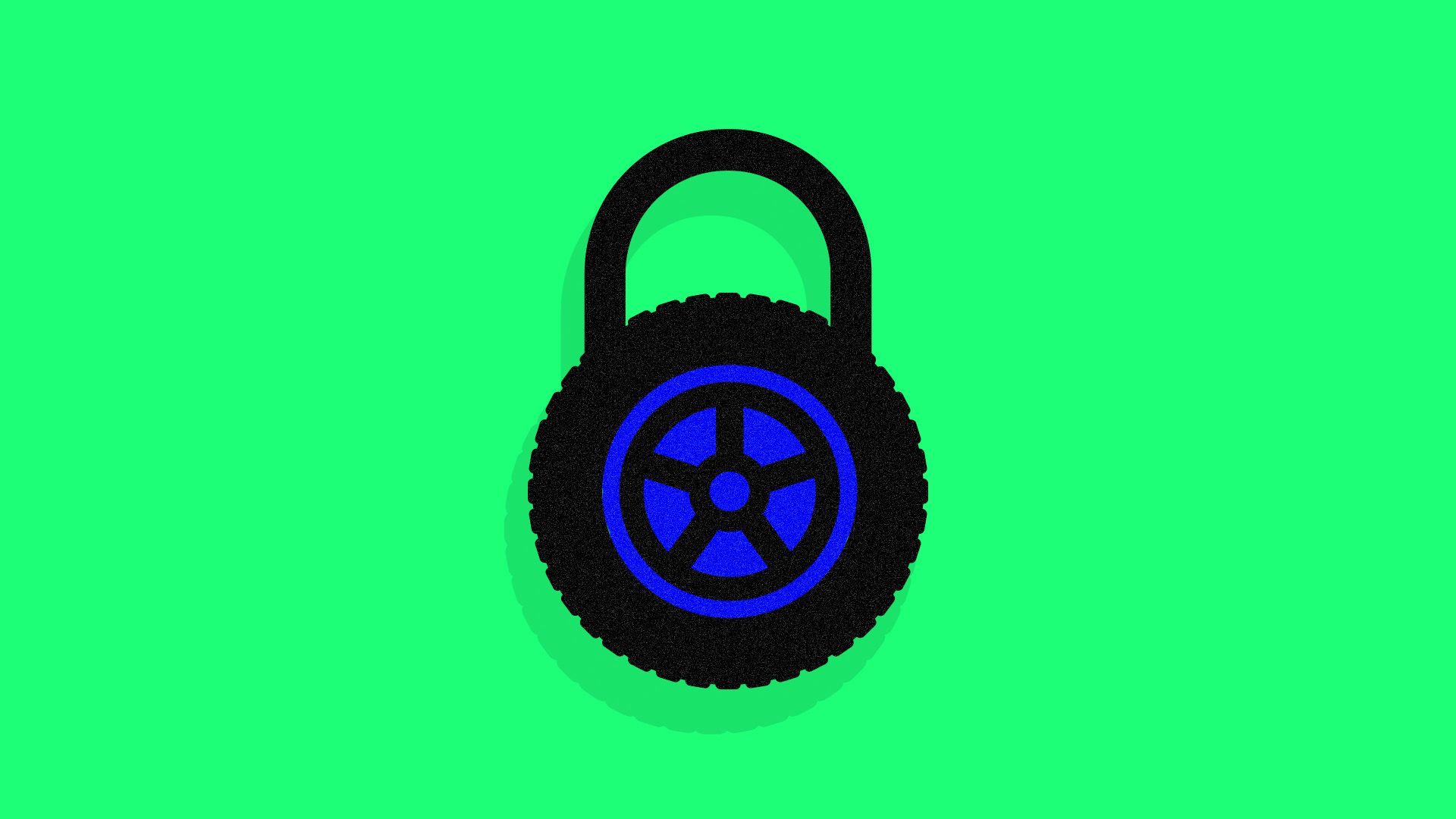 In its first ranking of automated driving systems, Consumer Reports rated General Motors' Cadillac Super Cruise better than systems from Tesla, Nissan and Volvo. Why? Because it's the only one that includes a camera inside the car to monitor driver attentiveness.
The big picture: There will be more of these driver monitoring systems in semi-automated cars because drivers still have to stay engaged. Their arrival is going to lead to a big privacy debate about how much monitoring consumers will tolerate in the name of safety. Nose-pickers and cursers, take note.
How it works: The Super Cruise system, available in the Cadillac CT6, takes control of the car only on limited-access highways that GM has already mapped.
Once activated, a small infrared camera tracks the driver's eyes to assess whether they're watching the road. If not, they get flashing lights on the steering wheel and the seat vibrates. If the driver does not respond, the car will come to a safe stop.
What they're saying: Consumer Reports found the Super Cruise system strikes the right balance between high-tech capability and safety.
GM says the camera isn't recording anything; it's just a buffered video feed to make sure SuperCruise works as it should.
Its low-res infrared cameras can't identify you; they just track your eyes and face, says Navigant Research analyst Sam Abuelsamid.
Knowing the driver's situation is essential for designing future safety systems, says CR's director of auto testing, Jake Fisher. "This is not a privacy issue; it's a safety issue."
Down the road, driver monitoring systems will be everywhere as cars get more automated, says Rajeev Thakur, an AV sensor expert at Osram Opto Semiconductors. Having cameras trained on passengers inside shared autonomous cars could be important for several reasons:
They're a check against lewd or illegal behavior.
The fleet operator can see the condition of the vehicle and bring it in for maintenance, if needed.
There's proof if a passenger left something behind.
Yes, but: As cameras proliferate in the name of safety, there's a real chance they can be misused to invade privacy, says Abuelsamid.
Automakers are already collecting information from your car today, but mostly for vehicle analytics. Their policies are explicit: your car's data belongs to you.
New efforts to personalize your vehicle experience, like GM's in-dash Marketplace, require you to opt in so they can share your information with retailers.
That privacy protection might not apply when you are riding in a robo-taxi run by a fleet company.
"When you give up ownership of the vehicle, you also give up ownership of your data."
— Sam Abuelsamid, Navigant Research
What's next: Iris recognition, similar to the facial recognition in smartphones, so your car can verify your identity before operating, or even when making purchases.
"Just look at the car as another laptop. Smart phone knows where you went, who you spoke to, and who you texted."
— Rajeev Thakur, Osram Opto Semiconductors
Go deeper: See what 20 automakers are doing to protect your privacy.
Go deeper