Trump: Other countries "freeloading" on drug prices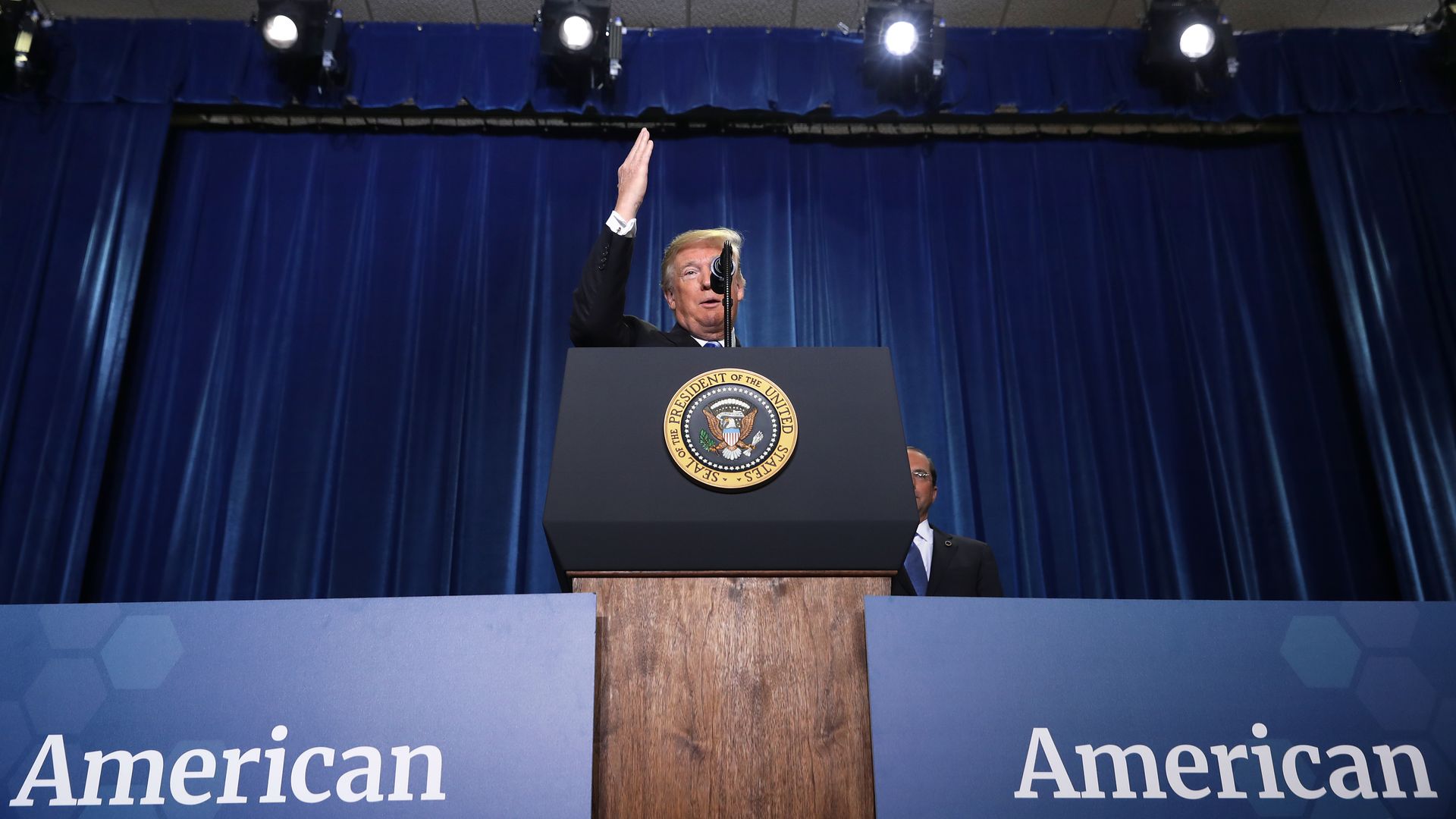 President Trump took aim at what he called "global freeloading" today as his administration began to roll out a plan that would change the way Medicare pays for certain drugs.
How it works: Other industrialized countries pay much less for many prescription drugs than the U.S. does. Under the administration's proposal, Medicare's payment rates would be based on those international prices.
Go deeper