What to watch in Trump's drug pricing speech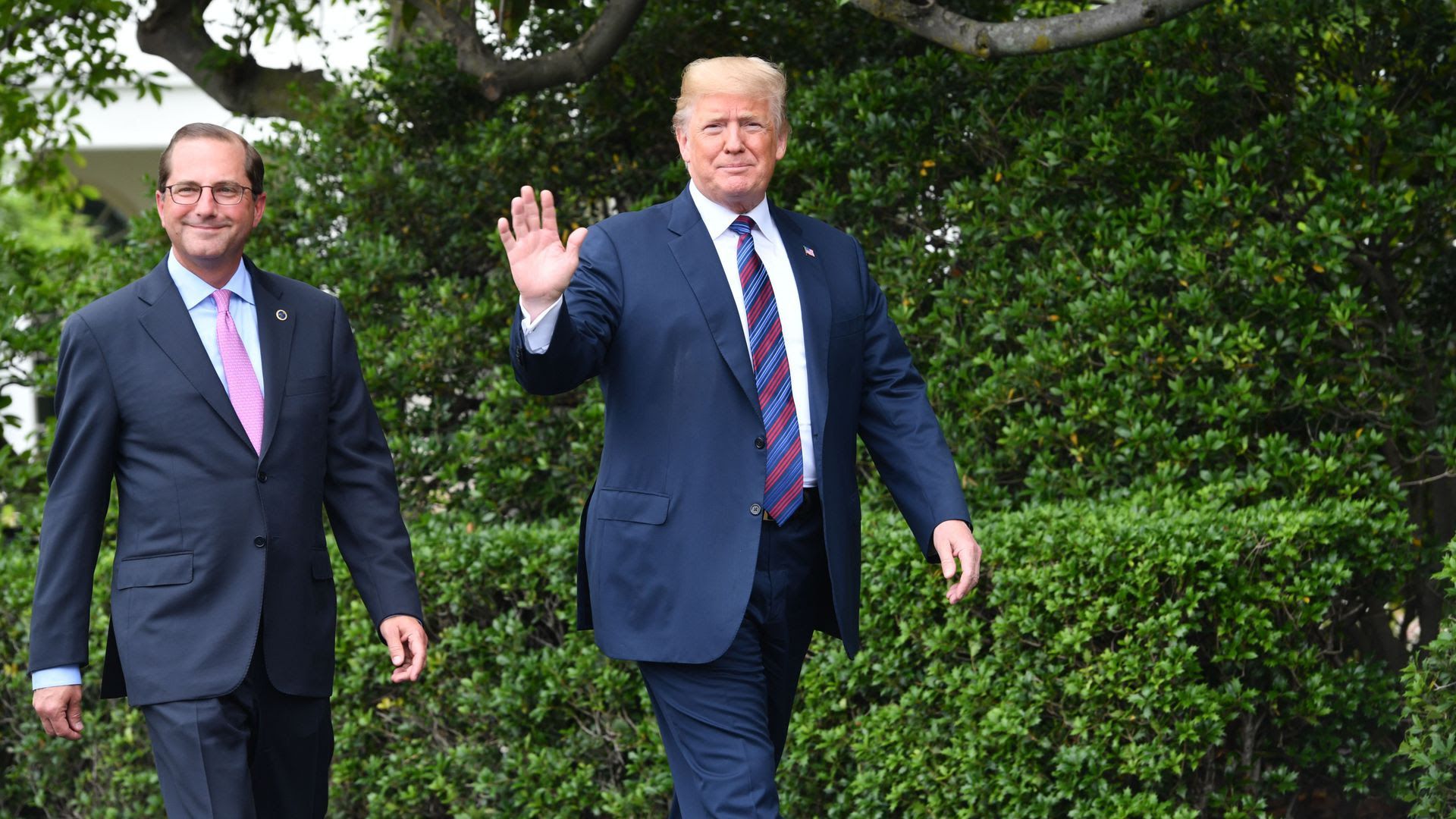 President Trump is headed to the Department of Health and Human Services this afternoon for a speech on drug prices with HHS Secretary Alex Azar.
What we're watching: Expect a heavy emphasis on Medicare Part B — the part that pays for drugs administered in a doctor's office.
Flashback: One of the more ambitious proposals in Trump and Azar's drug-pricing blueprint calls for shifting some drugs from Medicare Part B, which pays fixed prices, into Medicare Part D, where private companies negotiate discounts.
Driving the news: Medicare pays almost twice as much as other industrialized countries for many of the most expensive prescription drugs, according to a new report HHS released this morning that's focused on Part B drugs.
Details: HHS looked at the prices for 27 drugs, comparing them to the prices in 16 similar countries, mostly in Europe. Together, those 27 products make up about 60% of all spending in Part B.
The U.S. had the highest price for 19 of those 27 drugs.
HHS only found 1 drug whose U.S. price was lower than its average international price. Among the other 26, the U.S. prices were as much as 7 times higher.
Medicare pays an average of 1.8 times more than those other countries for these drugs.
Go deeper:
Go deeper