The hunt for the October mail bomber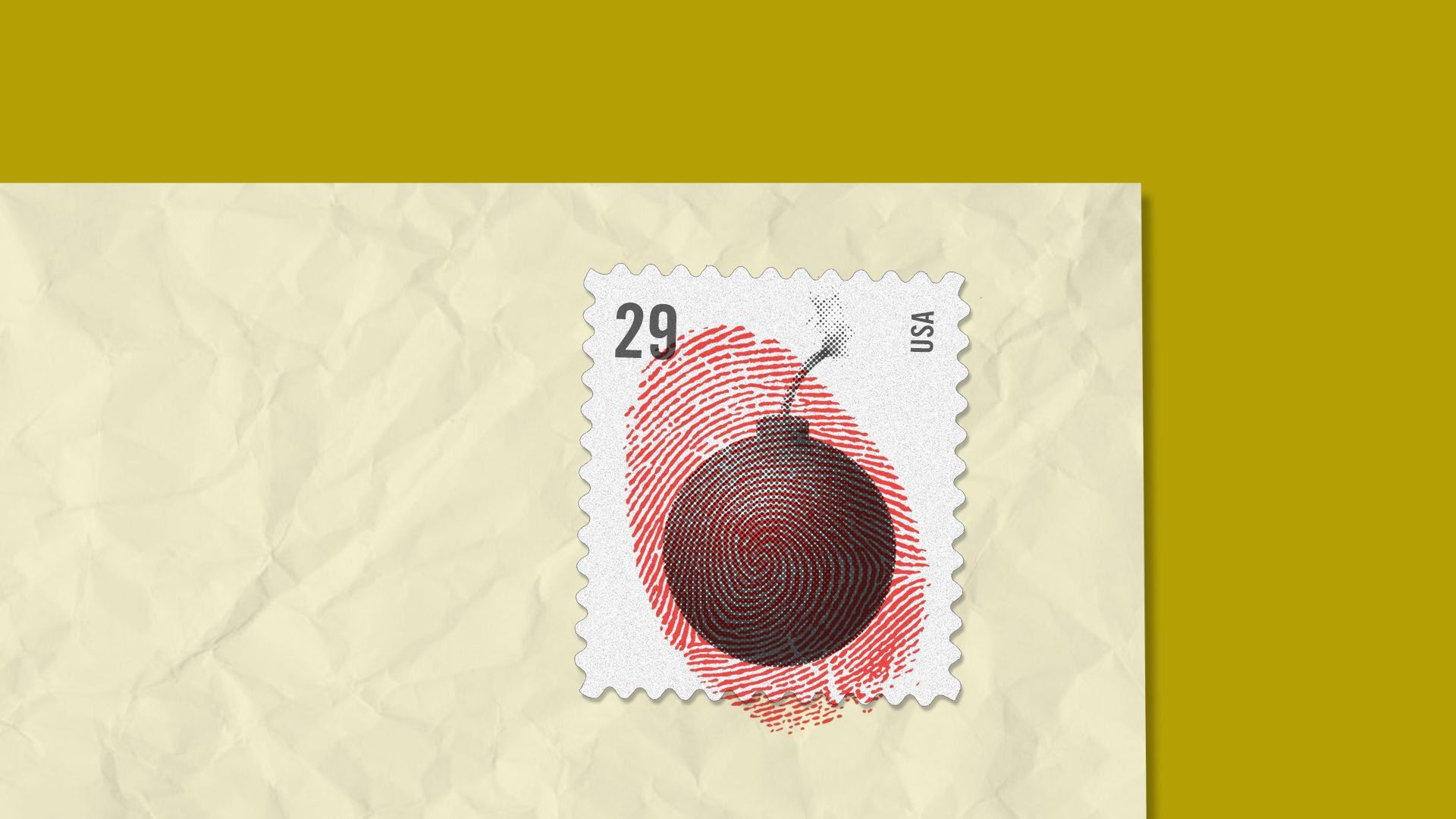 Law enforcement officials on both coasts are working to track down the terrorist(s) responsible for at least 10 suspected explosive devices.
The latest: Authorities are focusing on Florida, the NYT reported this afternoon, because the USPS believes many of the packages were sent from there. "Though investigators initially believed that some of the packages were delivered by hand or by courier, they have now concluded that all 10 were likely sent through the mail, a person briefed on the matter said."
"All the packages were sent in manila envelopes lined with Bubble Wrap. They each had about a half dozen first-class postage stamps on them and return addresses with the name, misspelled, of [Debbie] Wasserman Schultz... The mailing labels were printed on a computer."
The list of those known to be targeted, all Trump antagonists:
Maxine Waters (x2)
Robert de Niro
John Brennan
Joe Biden (x2)
Barack Obama
Hillary Clinton
Eric Holder
George Soros
What he's saying: "A very big part of the Anger we see today in our society is caused by the purposely false and inaccurate reporting of the Mainstream Media that I refer to as Fake News. It has gotten so bad and hateful that it is beyond description," President Trump tweeted.
What's next: "For now, the packages are being sent to an FBI lab in Virginia, which is the first step in the forensic search for their sender," The Verge reports.
"The packages have already left behind clues that investigators can now examine. Trace evidence could include lingering DNA or fibers found on the packages."
"Investigators will begin disassembling the packages in an attempt to trace them back to their sender."
Former ATF agent James Cavanaugh: "Unlike a mass shooter — who runs into a place, shoots everybody up, and then shoots himself in the head — mail bombers want to get away."
The bottom line: Fortunately, no one has been hurt, none of the devices have exploded on their own and security procedures to intercept these devices appear to be working.
Go deeper