As trade gap with China widens, Trump's strategy is isolating the U.S.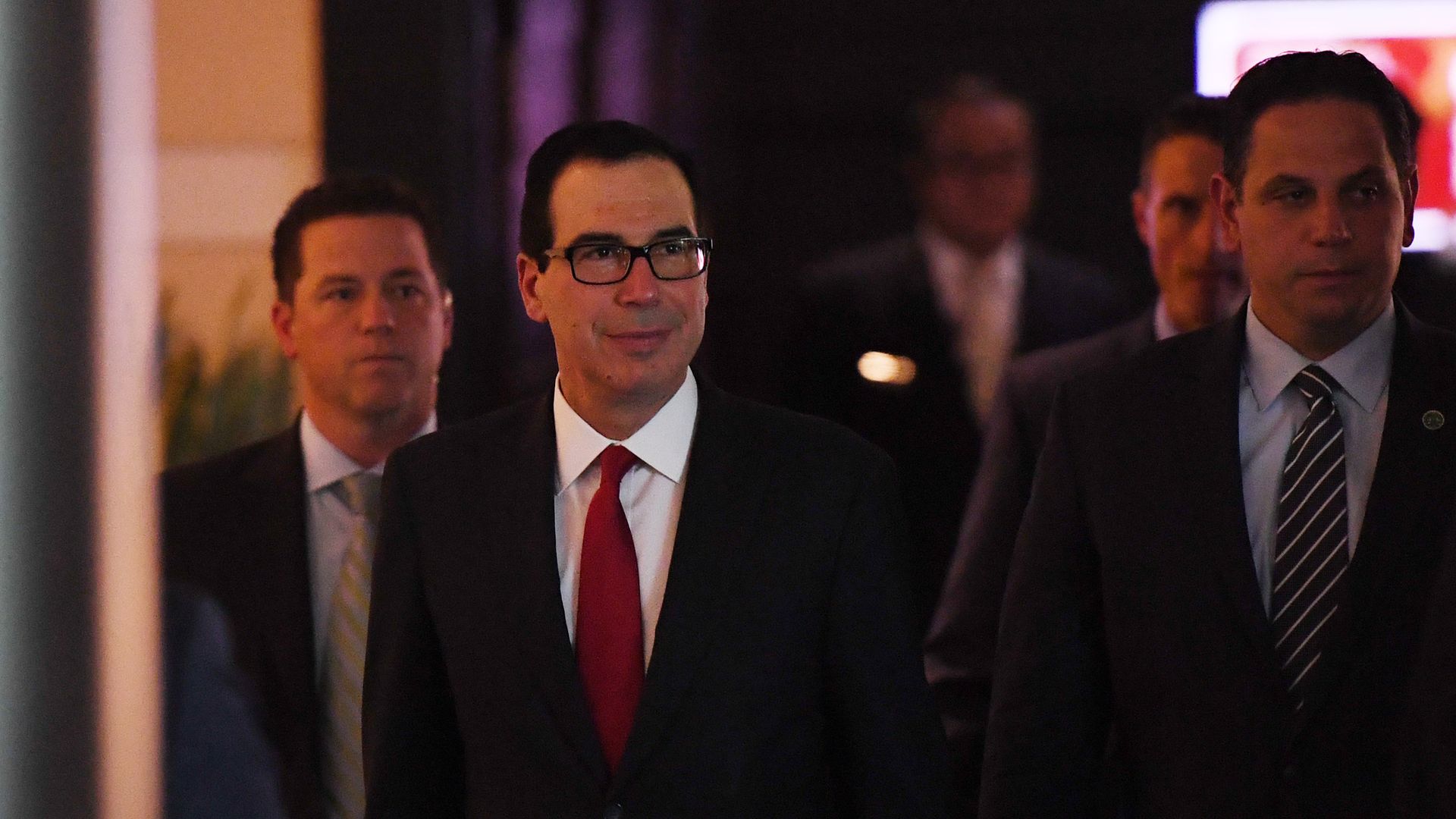 The Trump administration remains determined to double down on its China trade strategy by escalating tariffs from 10% to as much as 25% on consumer goods, electronics and automobiles by the end of the year. The strategy aims to further reduce America's $500 billion in annual imports from China.
The big picture: While this may cost China as many as 2 to 3 million jobs, it's not clear that it will reduce China's overall exports. In fact, Trump's trade war is exacerbating the trade deficit. Perhaps most troublingly for long-term U.S. economic growth, it's steering Asian countries — and their billions of consumers — toward non–U.S. trading partners.
Where it stands: As its economy and consumer confidence grow, the U.S. continues to buy more equipment and finished products from China and others, even as higher import costs have been passed on to American consumers. Meanwhile, a weaker renminbi has contributed to China's recording a much-larger-than-expected trade surplus in September.
Between the lines: Rather than disciplining these trade partners, Trump's policies are encouraging them to increase trade that bypasses the U.S. For example, Trump withdrew the U.S. from the Trans-Pacific Partnership last year, but Canada promptly ratified a revised version of the agreement and recently announced a major new liquefied natural gas plant that will directly compete with U.S. gas exports to Asia.
Trump's trade strategy may not have its intended effect In the automotive sector either. His 11th-hour deal with Canada and Mexico to update NAFTA expanded "rules of origin" requirements, but these quotas will actually benefit cheaper steel and auto-part manufacturers, particularly from Asia, while reducing investment in the U.S. and its neighbors. As it is, the administration's tariff hikes have raised costs for U.S. industrial and automotive companies, from Caterpillar to Ford, squeezing their margins.
The same pattern is occurring in the tech industry. Trump claimed a victory in blocking Qualcomm, Google, and other tech companies and software producers from selling components to Chinese telecom giant ZTE in order to thwart China's "Made in China 2025" initiative. But most of China's high-tech imports don't come from the U.S in the first place.
The bottom line: The more Trump tries to isolate China, the more other countries will move to capture the U.S. market share in China and Asia more broadly. "America First" cannot succeed when the world economy and global supply no longer bow to the U.S.
Parag Khanna is the founder of FutureMap and the author of "The Future is Asian: Commerce, Conflict, and Culture in the 21st Century."
Go deeper