Report: Andy Rubin left Google after a sexual misconduct claim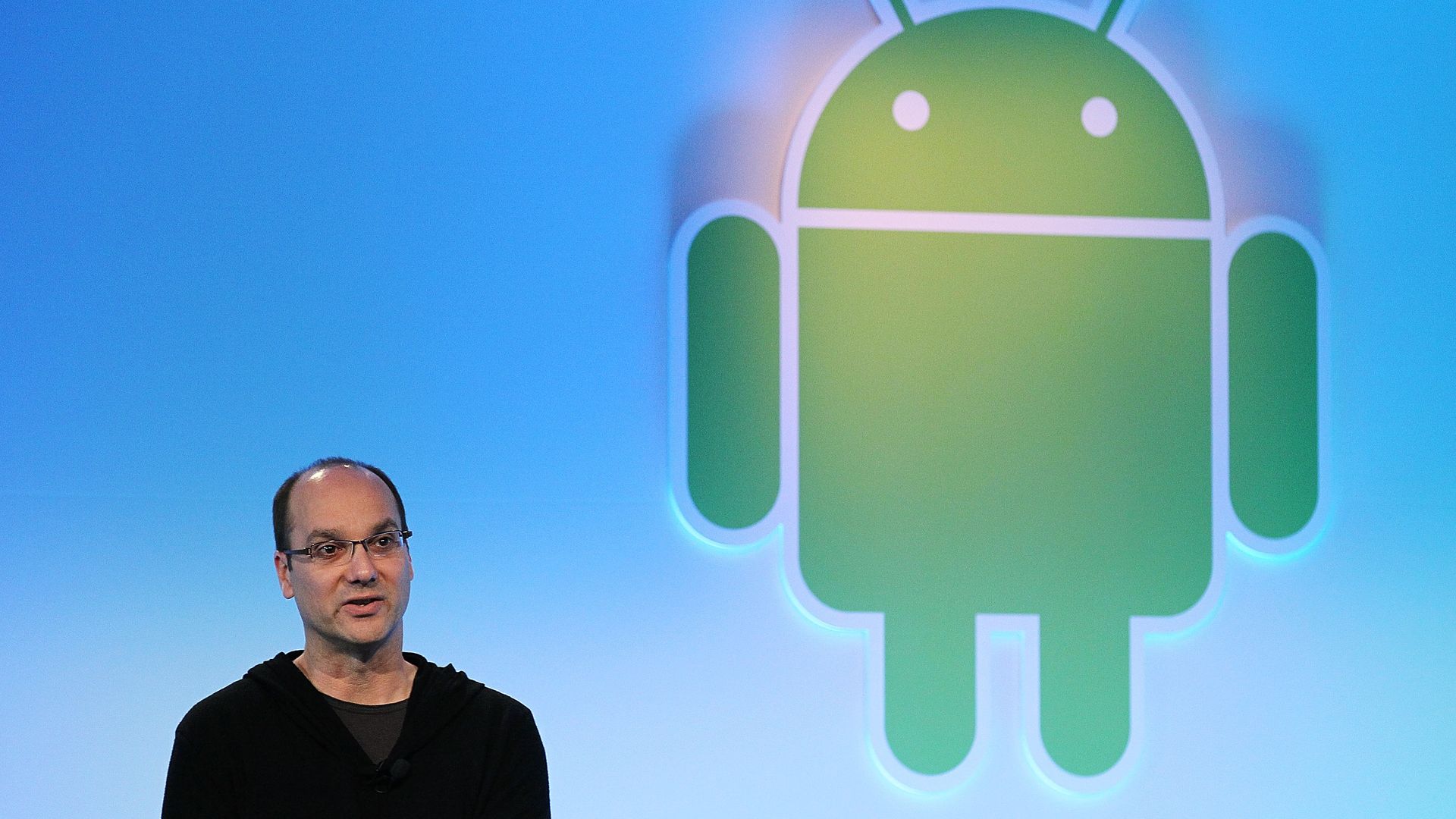 Android creator Andy Rubin's 2014 departure from Google took place after the company found sexual misconduct allegations against him credible, The New York Times reports.
Why it matters: Rubin was one of three executives that Google protected within the past decade after they were accused of sexual misconduct, according to the Times.
Rubin could have been fired with no settlement, but was instead given a "hero's farewell" publicly by Larry Page, Google's then-CEO, and a $90 million exit package.
The backdrop: Per NYT, Rubin was investigated by Google when a Google employee with whom he had been having an extramarital relationship said that he forced her to perform oral sex in a hotel room in 2013. Page asked him to resign.
Rubin's exit from Google after an inappropriate relationship was previously reported by The Information, with fewer details.
After his departure, Google invested in Rubin's venture firm Playground Global, which went on to raise $800 million.
In the Times, a spokesperson for Rubin denied the misconduct allegations and said Rubin's departure from Google was voluntary.
CNBC posted an internal email from Google CEO Sundar Pichai and Eileen Naughton, VP of people operations, responding to the Times story, which was "difficult to read," they wrote.
They noted that Google has fired 48 people in two years for sexual misconduct, 13 of whom were senior managers, and none of whom received exit packages.
Editor's note: This story has been updated to include Google's email response.
Go deeper