Trump's new efforts to combat the opioid crisis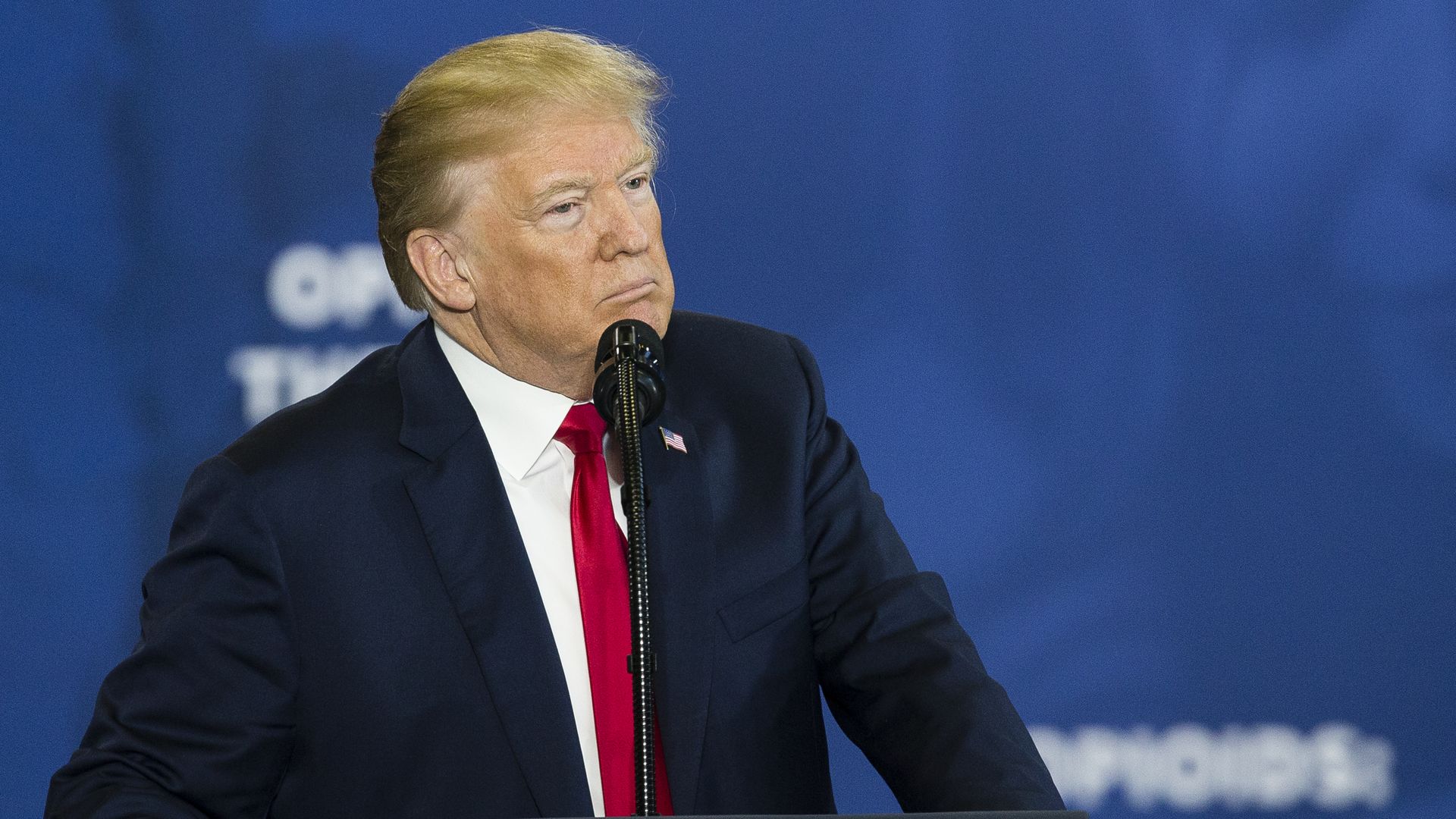 The number of overdose deaths in the U.S. "has begun to plateau," Health and Human Services Secretary Alex Azar said yesterday, in advance of a White House event today at which President Trump will sign Congress' most recent opioids bill into law.
What's new: Preliminary data from the Centers for Disease Control and Prevention shows the death rate holding steady, after years of increases.
"Plateauing at such a high level is hardly an opportunity to declare victory," Azar said. "But the concerted efforts of communities across America are beginning to turn the tide."
What's next: The legislation Trump will sign this afternoon includes a couple of important policies, including expanded access to medication-assisted treatment. And health care companies are joining in with announcements of their own.
Express Scripts is announcing that it successfully redirected many of its clients toward shorter prescriptions and safer drugs.
Emergent BioSolutions will announce that it's donating doses of naloxone, the overdose-revival drug, to every public library and YMCA in the country, senior White House counselor Kellyanne Conway told Axios earlier this week.
Meanwhile, HHS announced a new initiative yesterday to improve Medicaid treatment for women who are dependent on opioids and are pregnant or have recently given birth.
The 5-year model will include up to $64.6 million in grants to states, with the goal of delivering treatment to women who need it and connecting them with other support networks.
Go deeper: The youngest victims of the opioid epidemic
Go deeper