Stock trading on Alexa is not as simple as it sounds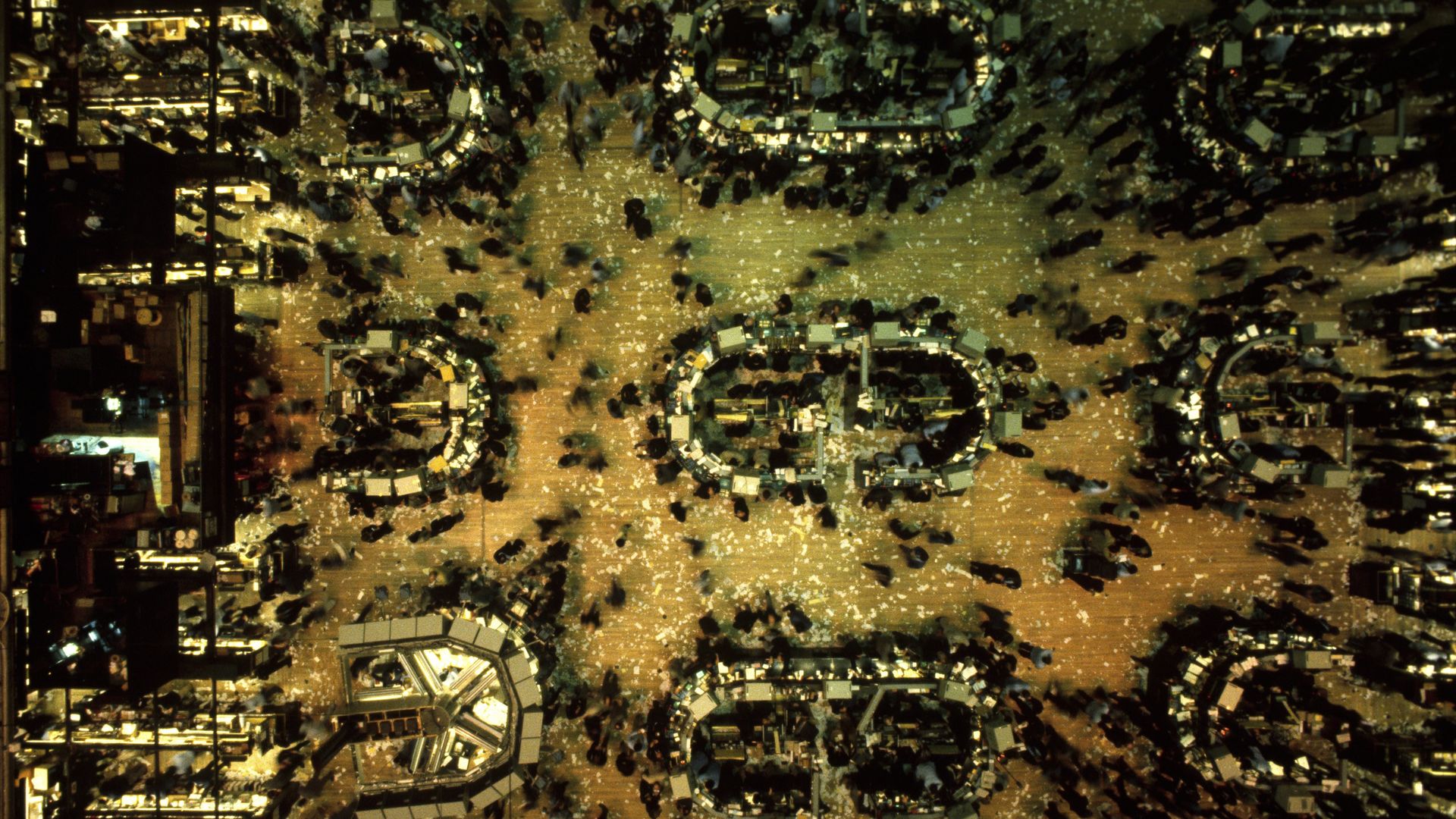 Imagine buying or selling stocks with a simple command: "Alexa, buy 10 shares of Apple." Keep imagining because we're not there yet.
Driving the news: TD Ameritrade said today that it is the first brokerage firm to allow clients to buy stocks using Alexa.
But it's a lot more complicated than that: Trading on Alexa is actually a 10-step process (not including the one-time setup), per an audio demo that Axios heard.
First you dictate a pre-established security code.
Then you specify the symbol or company you want to trade.
Once Alexa reads back the ticker, it gives a "gut check" with the current stock price and how much money you have in your account.
You say whether you want to buy at the current price, or another.
If it's the latter, you provide the alternate price (first the dollars, Alexa confirms, then the cents) and Alexa confirms, again.
Finally you specify the shares you want to buy, verify and review the order, then repeat the security code. Alexa confirms, and finally your trade is complete.
Harrumph. In the same time, you could phone in the trade, or use TD's mobile app.
On the upside: Alexa-enabled stock trading will be helpful for aging populations, those with dexterity issues or people who simply want to buy and sell while multi-tasking, Sunayna Tuteja, TD Ameritrade's head of emerging technologies, tells Axios.
One trader, Demond Hicks, who runs consulting firm Hicks Holdings, says he is "interested in the convenience of it all."
Another investor, Jackie Koski, who has an account with TD Ameritrade, also says she plans to try it.
The bottom line: This is a big task for Alexa, which is notorious for mishearing verbal cues. Buying stocks via home assistant won't be a one-step process anytime soon. That's a good thing, since any errors would be more disastrous than, say, accidentally ordering too many dollhouses.
Go deeper