Intelligence reports show China is listening in on Trump's calls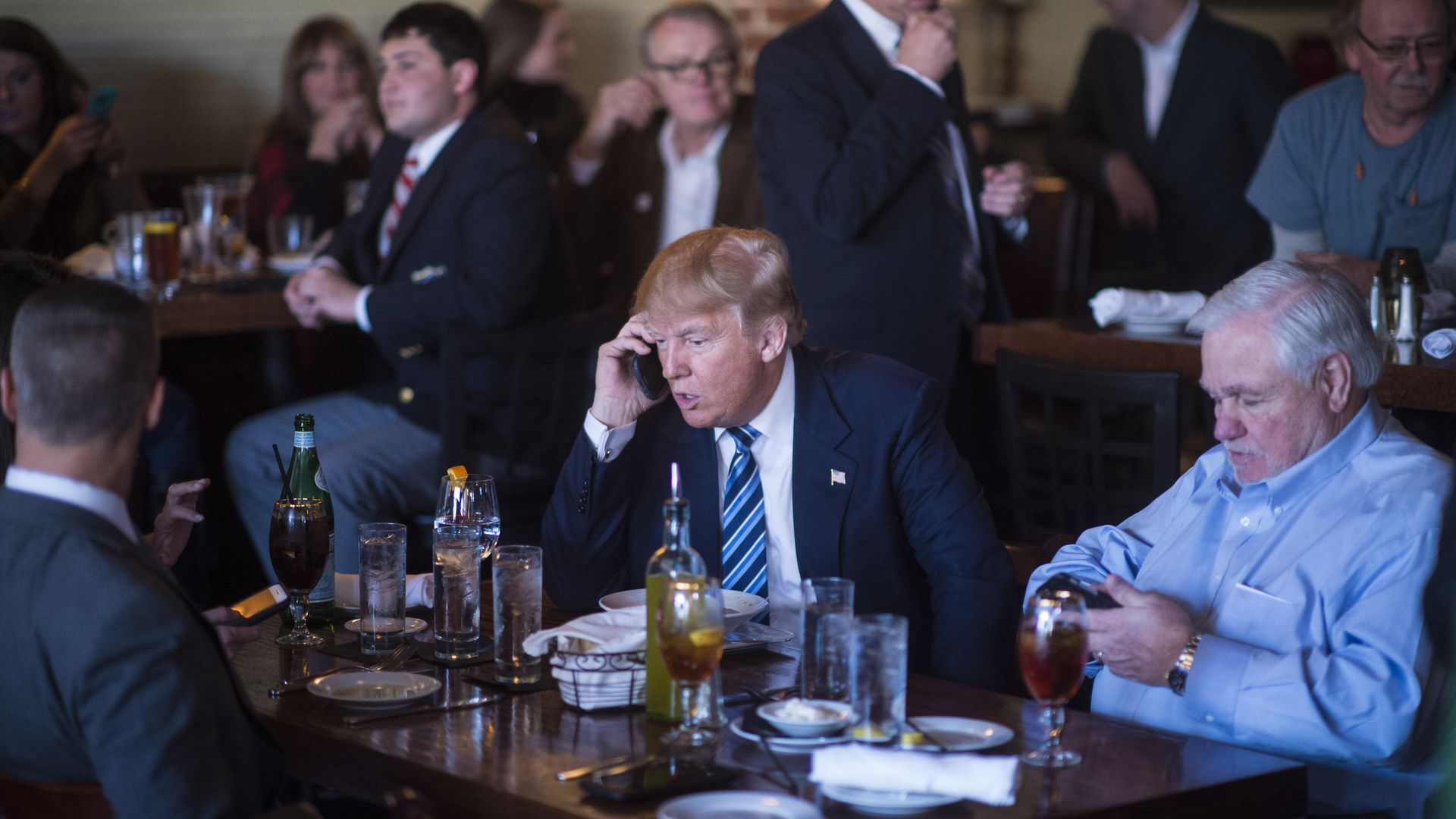 Current and former American intelligence officials are warning that Chinese spies are listening in on President Trump's iPhone calls to see how to gain insight on the president's thought process and sway administration policy, The New York Times reports.
Why it matters: President Trump has two official iPhones that have limited abilities, and a third, regular iPhone. Officials are frustrated by the president's casual disregard toward electronic security as China is collecting valuable information on how the president thinks, and which arguments captivate him to keep a trade war with the United States from escalating further, per the NYT.
One official said the Chinese would like Trump to sit down with President Xi Jinping of China as often as possible.
"The Chinese correctly perceive Trump places tremendous value on personal relationships, and that one-on-one meetings yield breakthroughs far more often than regular contacts between Chinese and American officials," Matthew Rosenberg and Maggie Haberman write.
Our thought bubble: Axios' Ina Fried wries that Trump has been ignoring the advice of security experts since he took office. At the time, experts said his extensive use of Twitter and of a personal phone made him susceptible to eavesdropping, locations tracking and impersonation.
Go deeper