Supreme Court blocks questioning of Wilbur Ross in census suit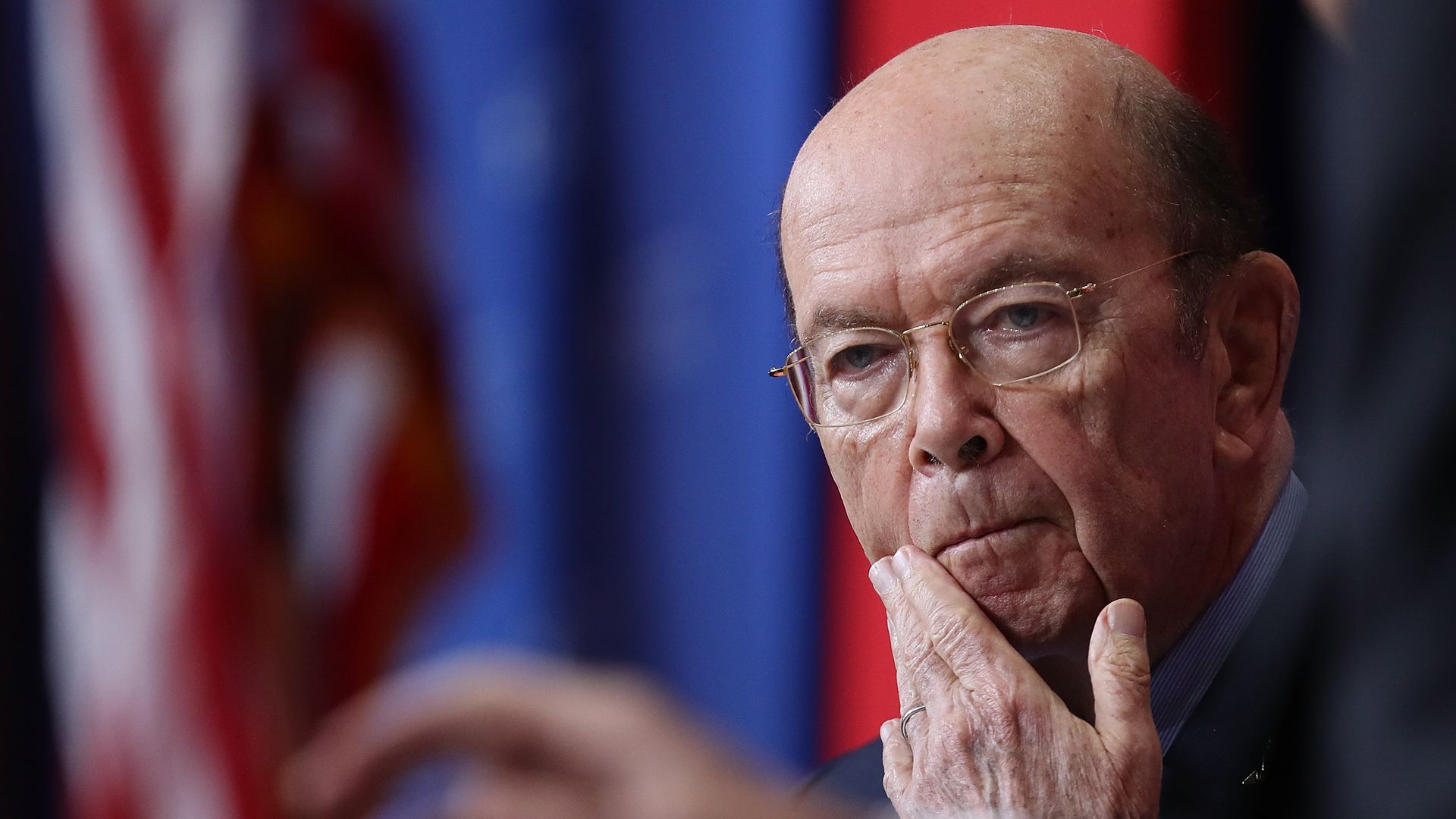 The Supreme Court on Monday night blocked a federal court order demanding Commerce Secretary Wilbur Ross face questioning in a lawsuit challenging his decision to add a citizenship question to the 2020 census.
Why it matters: The decision is a major blow to the 18 states suing Ross, which argue that the additional question will discourage both legal and illegal immigrants from participating in the census. The census is used to determine electoral boundaries and the distribution of federal funds.
What's next: The Supreme Court's decision means that the trial in New York, set to begin on Nov. 5, will go forward without Ross' deposition. However, the justices declined to halt the deposition for the acting head of the Justice Department's Civil Rights Division, John Gore, and ordered that the administration hand over more documents related to the issue.
The backdrop: Ross has recently changed his explanation for adding the question. He initially told a congressional committee that he had only talked with officials at the DOJ to determine the question's legality, but he recently said that Steve Bannon, President Trump's former chief strategist, also played a role in his decision.
Go deeper