Photos: Jamal Khashoggi's family meets with Saudi king and prince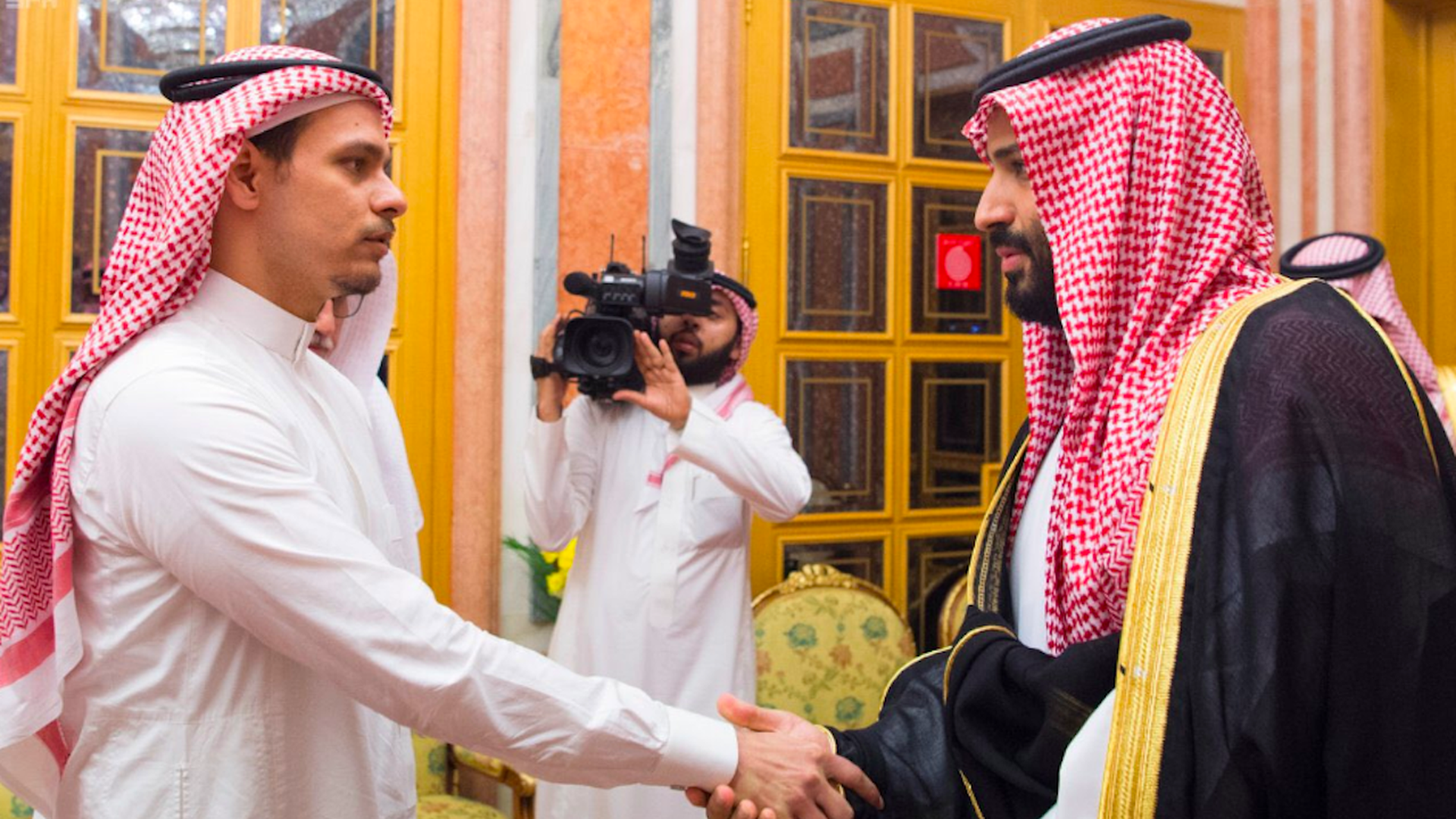 King Salman of Saudi Arabia and his son, Crown Prince Mohammed Bin Salman (MBS), met with Jamal Khashoggi's family Tuesday to "share their deepest condolences and sympathy," the kingdom's Ministry of Foreign Affairs tweeted on Tuesday.
Why it matters: These are striking photos, particularly of Salah Khashoggi, who was banned from leaving Saudi Arabia last year due to his father's criticism, per the AP. The Saudis are still working to save face over what happened to Khashoggi, while the world has remained widely skeptical of the explanation they gave last week — that he died when a fight broke out in the Saudi consulate in Istanbul.
Photos of the meeting, all credited to the Saudi Press Agency: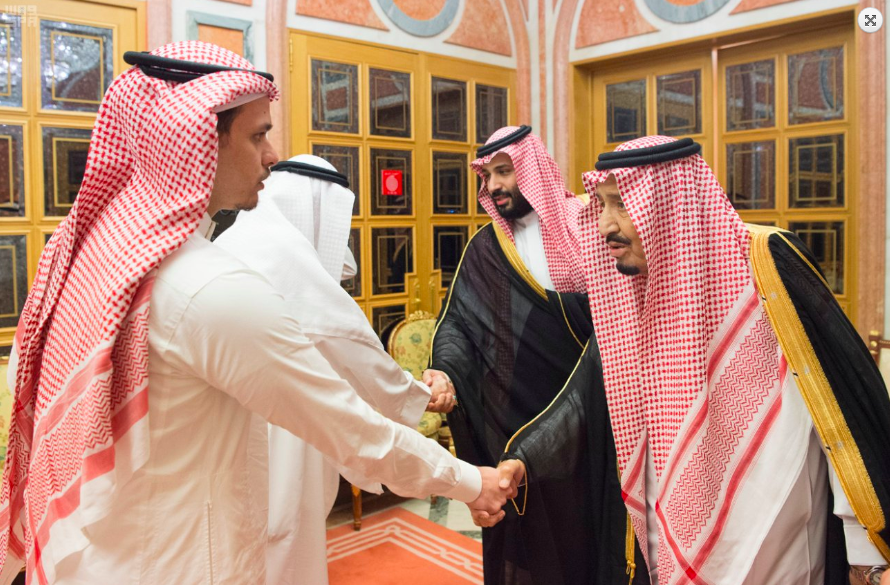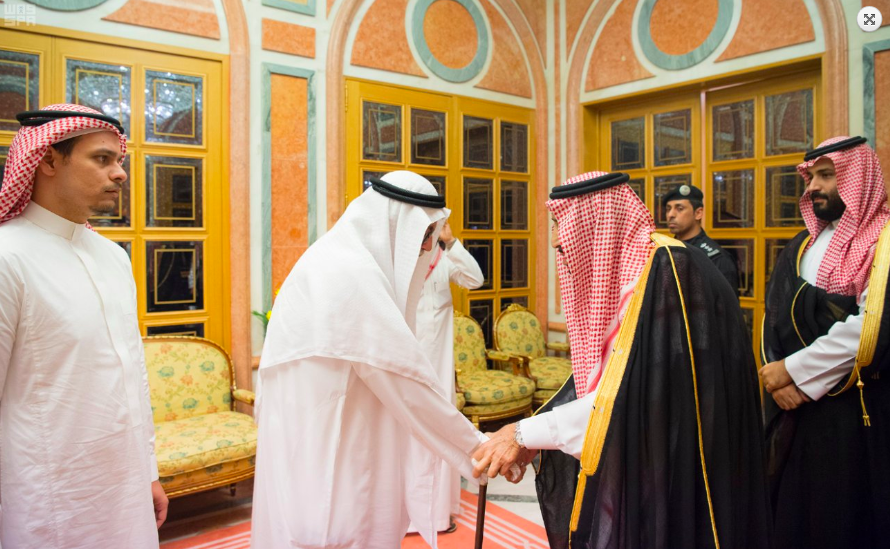 Go deeper