Report: John Kelly and Corey Lewandowski got into a "near brawl" in February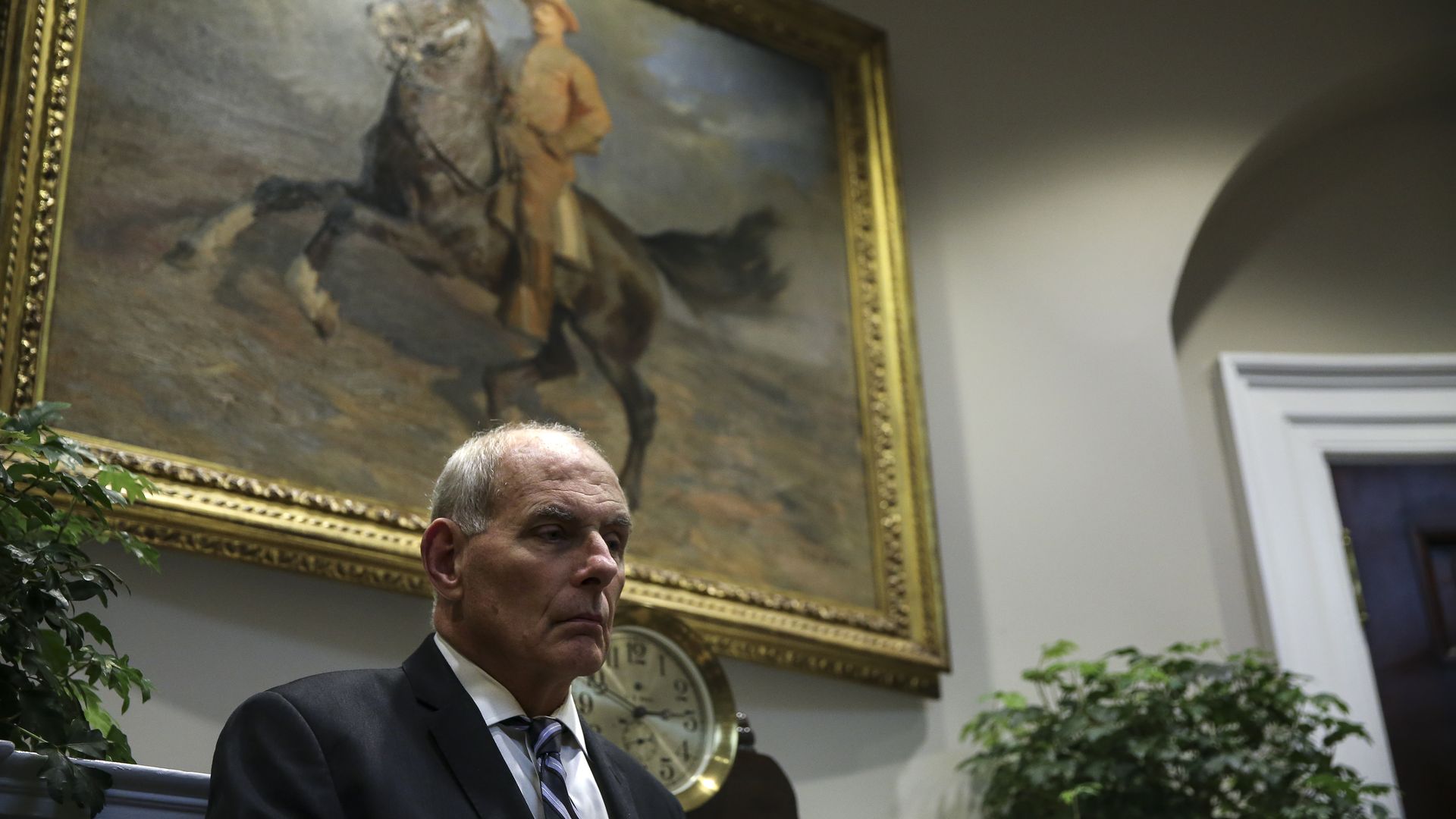 A "physical altercation" between White House chief of staff John Kelly and former Trump campaign manager Corey Lewandowski outside the Oval Office in February, during which Kelly grabbed Lewandowski by the collar and attempted to throw him out of the West Wing, got so heated that Secret Service had to get involved, the New York Times' Maggie Haberman and Katie Rogers report.
Why it matters: The incident, which reportedly occurred at the time when Kelly's future at the White House was being questioned, is "the latest illustration of the often chaotic atmosphere" in the Trump White House, Haberman and Rogers write. They also describe it as a "reflection of the degree to which Mr. Kelly's temper can be provoked."
What happened: Citing six people familiar with the matter, Haberman and Rogers said that both men were in President Trump's office when Kelly leveled criticism against Lewandowski for making money off the super PAC associated with the president's re-election.
Kelly also reportedly complained about Lewandowski criticizing him on TV for his handling of former White House staff secretary Rob Porter's exit.
Both men had reportedly left the room before the "near brawl" began. According to the Times' sources, Lewandowski never got physical.
While Lewandowski still travels with Trump on Air Force One and meets with him at the White House, sources told the Times that West Wing aides try to ensure Lewandowski stays out of Kelly's corner of the West Wing.
Flashback: This is not the first time Kelly got into a physical altercation. Axios' Jonathan Swan reported earlier this year that Kelly and a Secret Service agent scuffled with Chinese security officials over the nuclear "football" during a trip to China last year.
Go deeper