Facebook Messenger simplifies design for its 1.3 billion users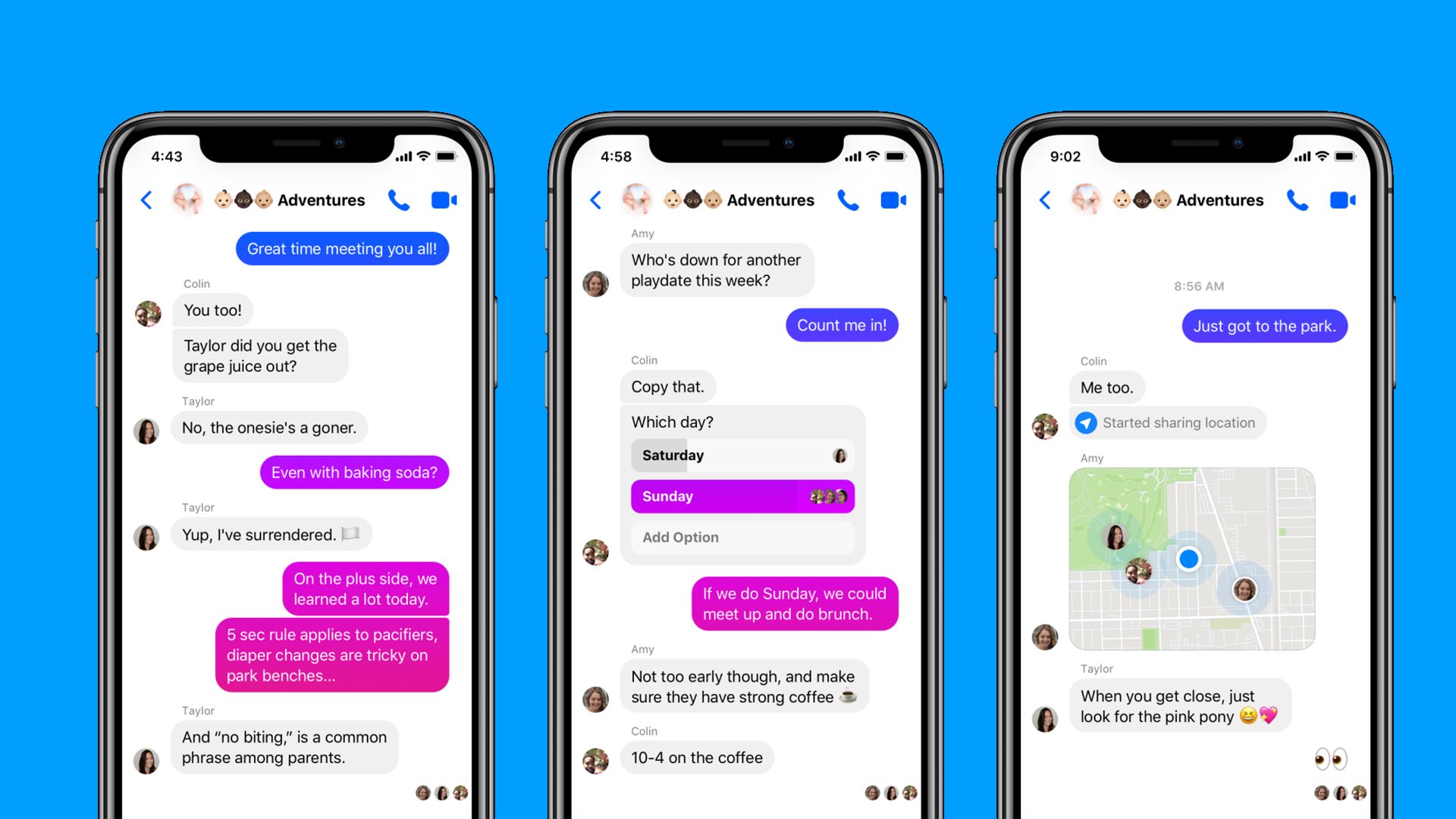 Facebook will minimize the clutter of its Messenger interface by reducing the number of tabs from 9 to 3, the company announced. Features currently accessed via tabs will still be available in the app, but less prominent on screen.
Why it matters: Per Axios' Sara Fischer, Facebook is reversing Messenger's tab overload in part because it needs to make room for the roll-out of ads in the messaging app, which has 1.3 billion users worldwide.
Go deeper