Kushner says he discussed Khashoggi case with Saudi crown prince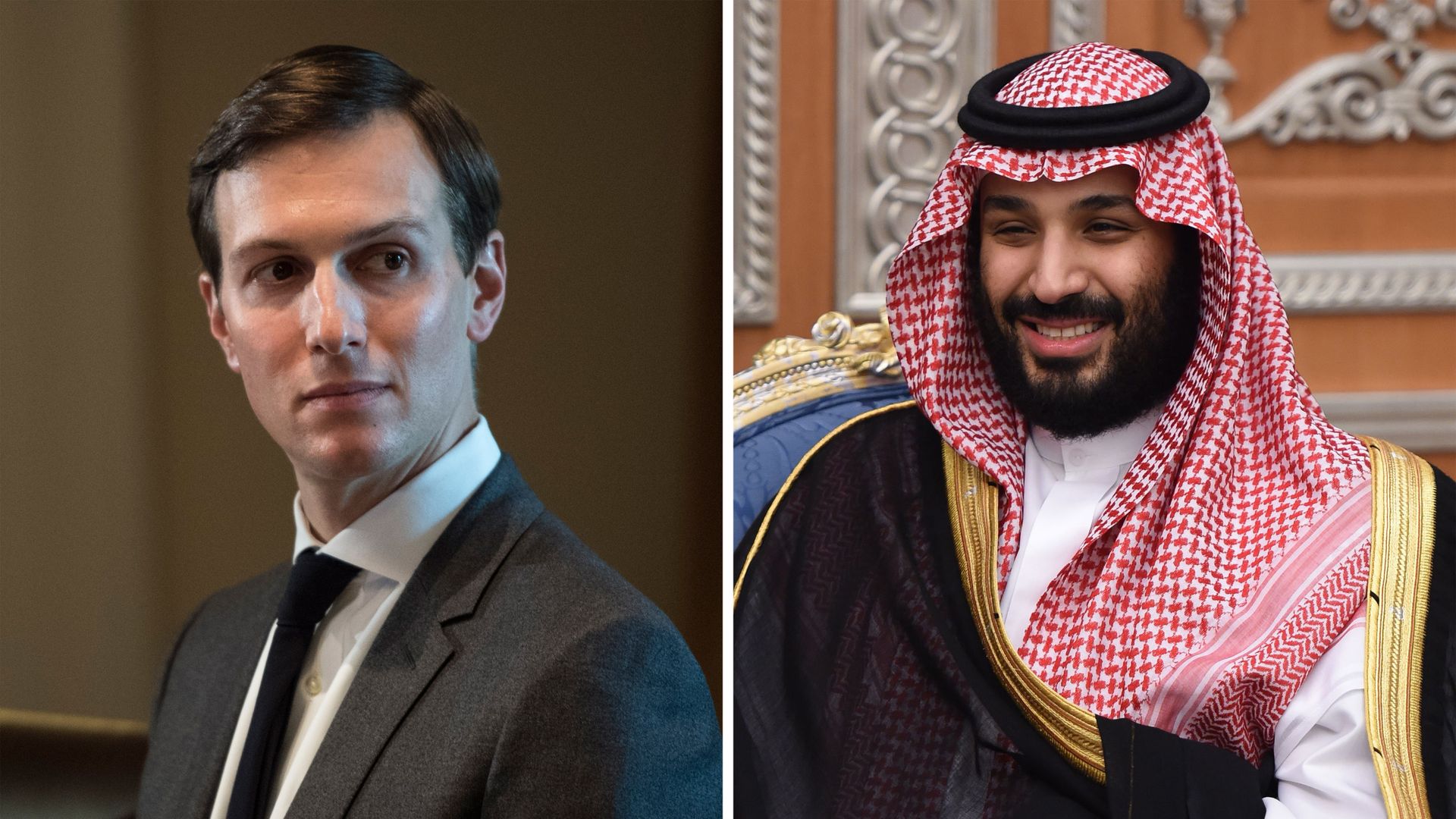 Asked by CNN's Van Jones what his personal advice has been to Saudi Crown Prince Mohammed bin Salman on the Jamal Khashoggi situation, White House adviser Jared Kushner answered: "Just to be transparent. To be fully transparent. The world is watching."
Why it matters: Kushner's close relationship with the crown prince has come under scrutiny amid the fallout over Khashoggi's death in a Saudi consulate. In his first public comments since the crisis unfolded, Kushner insisted that the administration is still in the "fact-finding phase" and will determine how to proceed once all the information has been gathered. He suggested that the U.S.-Saudi alliance would outlast the current crisis, however, saying, "We have to be able to work with our allies, and Saudi Arabia has been a very strong ally" on Iran and counterterrorism.
Go deeper