The vulnerable Saudi crown prince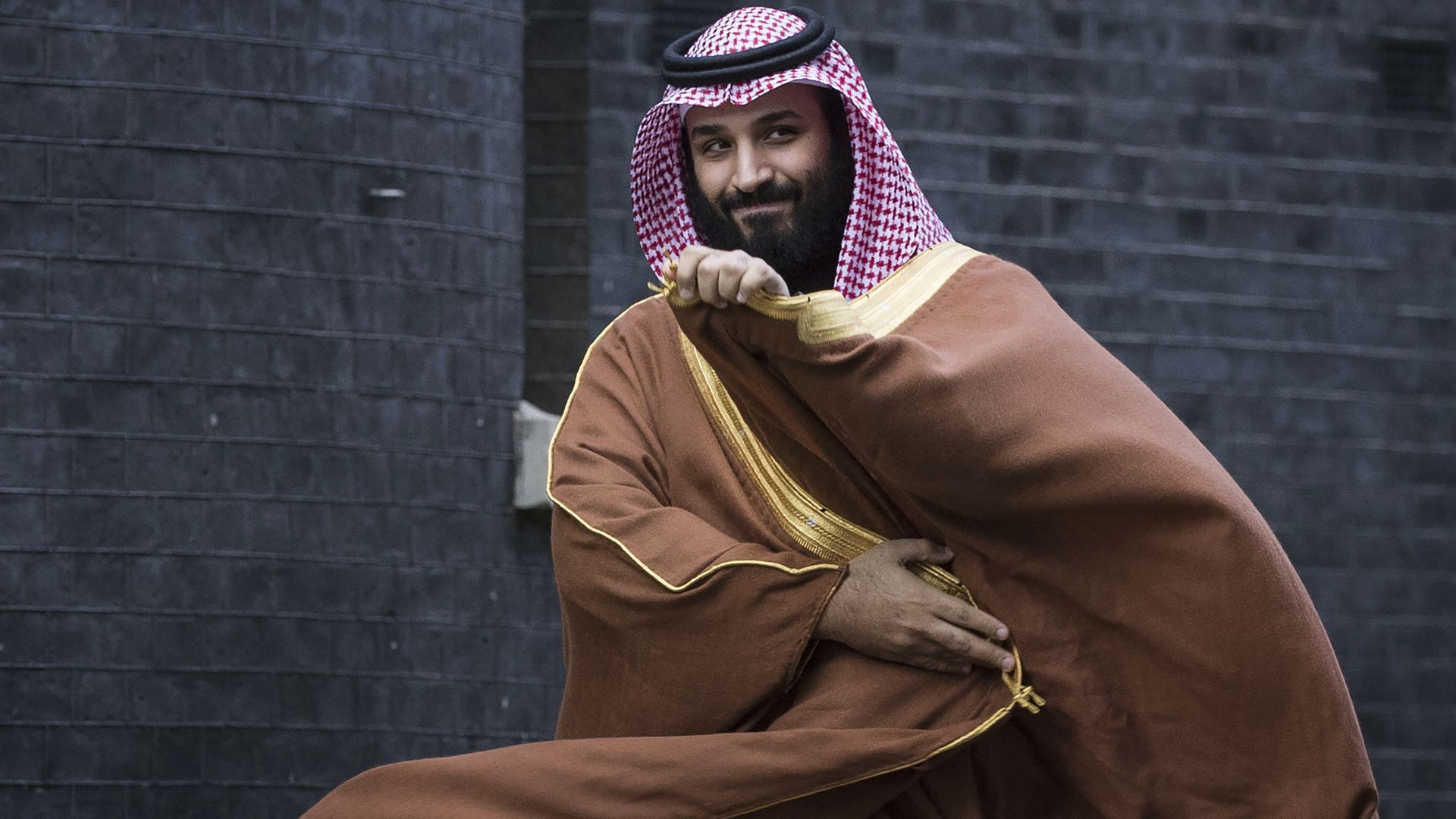 At minimum, the future of Saudi Crown Prince Mohammad bin Salman seems likely to be a significant weakening of his signature policy — a reform of the Kingdom's economy. And he will lose many of his hard-won friendships abroad, a casualty of the murder of Saudi journalist Jamal Khashoggi, and the widespread suspicion that he either ordered or was aware it would occur.
What to watch: Now the question is whether the Crown Prince maintains his hold on the throne as successor to his father, King Salman. That may hinge on Turkish President Recep Tayyip Erdogan, a regional antagonist, who says that he will reveal everything his country knows about the murder tomorrow.
If Erdogan does so, and it includes tapes that Turkish officials say they possess of what they call a 7-minute murder, MBS — as Prince Mohammad is known — may find his sure grip much-weakened.
Until last year, it was assumed that then-Crown Prince Mohammad bin Nayef had an unassailable hold on the succession, notes Helima Croft, a former CIA officer and an expert on Saudi Arabia with RBC Capital Markets.
But then Salman sidelined Nayef for his son.
"If the crisis deepens (for example if the alleged audio tapes comes out), then his internal position may grow more precarious," Croft tells Axios. "The internal workings of the house of Saud are very opaque, but the family seems to place a high premium on self preservation."  
An MBS exit is "very plausible if Trump is forced to suspend arms sales because of congressional and public pressure and U.S. business also comes under continuing public pressure or thinks the risks are too high," the Atlantic Council's Mathew Burrows tells Axios. "There are a lot of other princes who could take over."
Be smart: Erdogan might release the tapes if, after a long crackdown against journalists, he likes finally being seen internationally as a good guy.
Others speaking with Axios on MBS's fate:
Ian Bremmer, president of Eurasia Group: "I'd be surprised if Salman decides to cut him, but that doesn't necessarily protect him from internal fighting over the coming months, especially if the kingdom externally isn't faring well." 
Ivo Daalder, president of the Chicago Council on Global Affairs: "The King put MBS in charge of reforming the intelligence services in the wake of the Khashoggi killing. And everything Riyadh has done up to this point is to make sure the killing isn't traced back to the Crown Prince."
Go deeper