The White House's next steps on opioids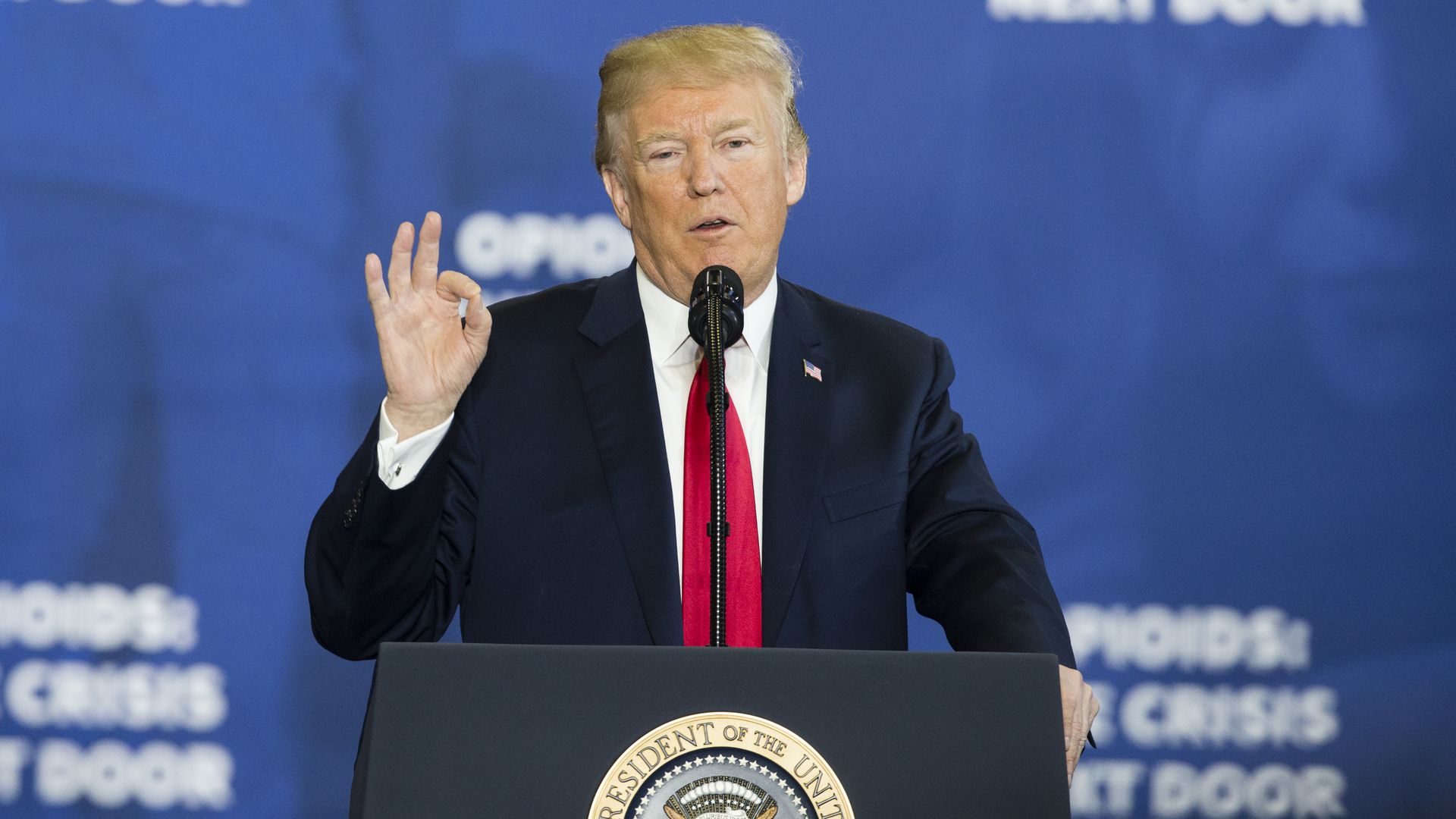 The White House will roll out the next phase of its response to the opioid crisis this week, roughly a year after President Trump's high-profile declaration that the epidemic constitutes a public-health emergency.
Details: On Wednesday, Trump will sign Congress' recently passed opioids legislation, which, among other things, eases limits on Medicaid funding for addiction treatment and expands access to medication-assisted treatments similar to methadone. He'll be joined in the East Room by roughly 20 other organizations announcing their own initiatives, senior White House counselor Kellyanne Conway said in an interview.
Health insurer Cigna will roll out a new initiative for veterans, and Emergent Biosolutions will announce it's donating doses of Narcan, the overdose-revival drug, to every public library and YMCA in the country, Conway said.
Where it stands: Congress and the Trump administration have steered billions of dollars to help with the crisis, and most of that work has been bipartisan, highlighted by the fact the bill Trump is signing passed the Senate 98-1.
But overdose deaths are still climbing — as they were well before Trump took office — though Conway said the administration is encouraged by the declining rate of growth in overdose deaths.
"This crisis could well get worse before it gets better. We're trying to bend the curve in the right direction," Conway said.
What's next: The White House's anti-opioids advertising campaign is continuing, and First Lady Melania Trump is also slated to speak at Wednesday's event. Conway said opioids are the one public policy issue that the Trumps work on together.
Yes, but: Many public-health experts are skeptical these ads will make a big difference. The most important thing, they say, is more money for treatment programs. Congress and the White House have provided more than $6 billion so far, but the crisis is still far from over.
Go deeper:
Go deeper