Trump administration may eradicate transgender recognition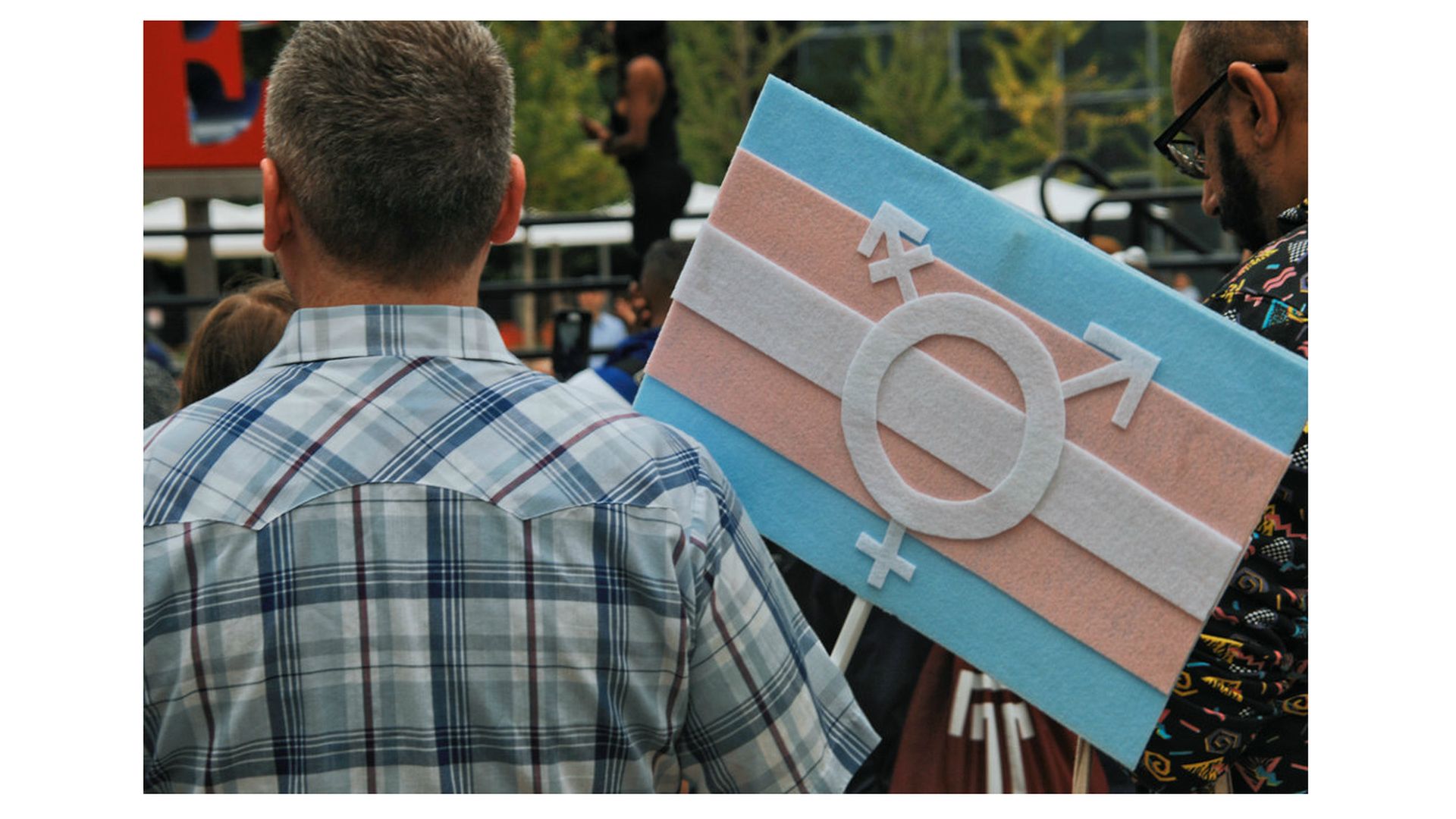 "The Trump administration is considering narrowly defining gender as a biological, immutable condition determined by genitalia at birth, the most drastic move yet in a governmentwide effort to roll back recognition and protections of transgender people under federal civil rights law," the N.Y. Times' Erica Green, Katie Benner and Robert Pear report.
What's happening: "[T]he Department of Health and Human Services is spearheading an effort to establish a legal definition of sex under Title IX, the federal civil rights law that bans gender discrimination in education programs that receive government financial assistance."
"The department argued in [a] memo that key government agencies needed to adopt an explicit and uniform definition of gender as determined 'on a biological basis that is clear, grounded in science, objective and administrable.'"
From the memo: "Sex means a person's status as male or female based on immutable biological traits identifiable by or before birth ... The sex listed on a person's birth certificate, as originally issued, shall constitute definitive proof of a person's sex unless rebutted by reliable genetic evidence."
Why it matters: "The new definition would essentially eradicate federal recognition of the estimated 1.4 million Americans who have opted to recognize themselves ... as a gender other than the one they were born into."
Be smart: The move would most directly impact discrimination cases in terms of education, but would likely have a much wider effect on the civil rights and public acceptance of transgender people. 
Opponents of transgender rights would likely use a redefined Title IX definition as an impetus to roll back all manner of civil rights. 
The Times' unusually striking headline recognizes the broad impact this could have: "Trump Administration Eyes Defining Transgender Out of Existence."
Go deeper:
Go deeper