Khashoggi affair a chance to reset Congress's foreign policy oversight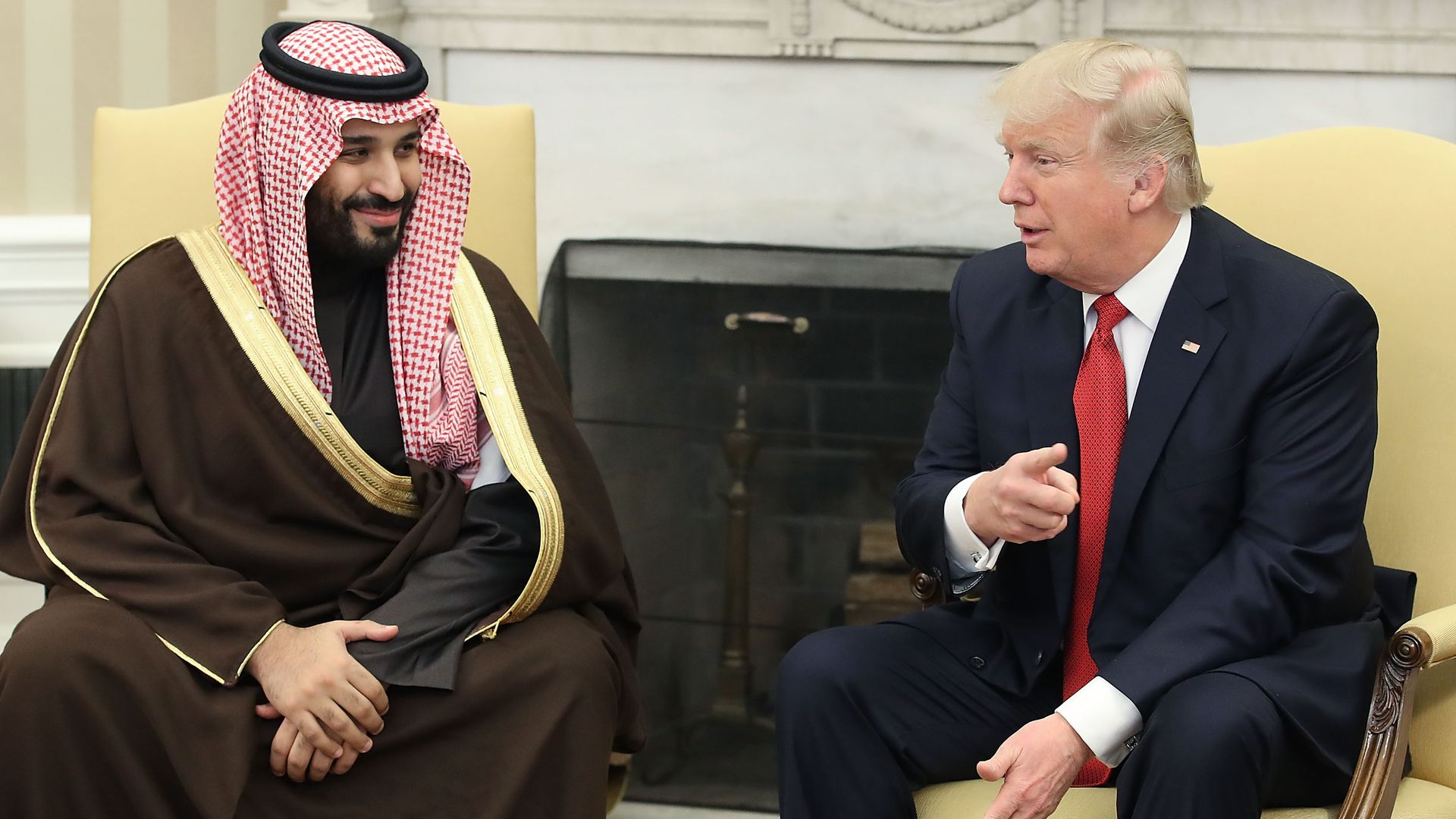 The death of Jamal Khashoggi provides an opportunity for Congress to increase its oversight of the Trump administration's foreign policy, particularly regarding Saudi Arabia. Though it has provided mutual economic and counterterrorism benefits over the decades, the U.S.–Saudi relationship has now become one-sided, leaving the U.S. vulnerable to manipulation when a crisis like the current one emerges.
The big picture: Congressional pressure — especially from GOP leaders like Senators Lindsey Graham and Rand Paul — can help get to the truth and compel Saudi Arabia to account meaningfully for its behavior.
There are several starting points for productive Congressional action:
Establish a Khashoggi select committee. Such a forum could help to establish what the Intelligence Community knew, what the White House communicated to Saudi Arabia over the 17 days between Khashoggi's murder and the Saudi admission of guilt, and what the administration can do to protect human rights in Saudi Arabia. A select committee would be required, because no single committee is equipped to take up issues that span diplomatic, military and intelligence jurisdictions.
Conduct a policy review. A public accounting of U.S.–Saudi relations is long overdue. Key topics would be religious extremism, human rights, counterterrorism cooperation, the Gulf crisis, Yemen, Iran, Israel-Palestine and oil. Jared Kushner's advisory role should also be explored, as he is understood to have been guiding relations between the two countries, including the decision for President Trump to make Saudi Arabia his first international visit.
Address the foreign policy personnel chaos. The administration has so far cycled through two secretaries of state and three national security advisors, and will soon be on its second UN Ambassador. Hearings should explore how turnover among leaders and other staff shortages constrain U.S. leadership and policy implementation.
The bottom line: Congress has largely deferred to the Trump administration on foreign policy, sometimes to the detriment of U.S. global leadership and interests. The Khashoggi affair is a critical moment to reverse course.
Joel Rubin is the president of the Washington Strategy Group and a former deputy assistant secretary of state.
Go deeper