Saudi officials used Twitter trolls to go after Khashoggi, critics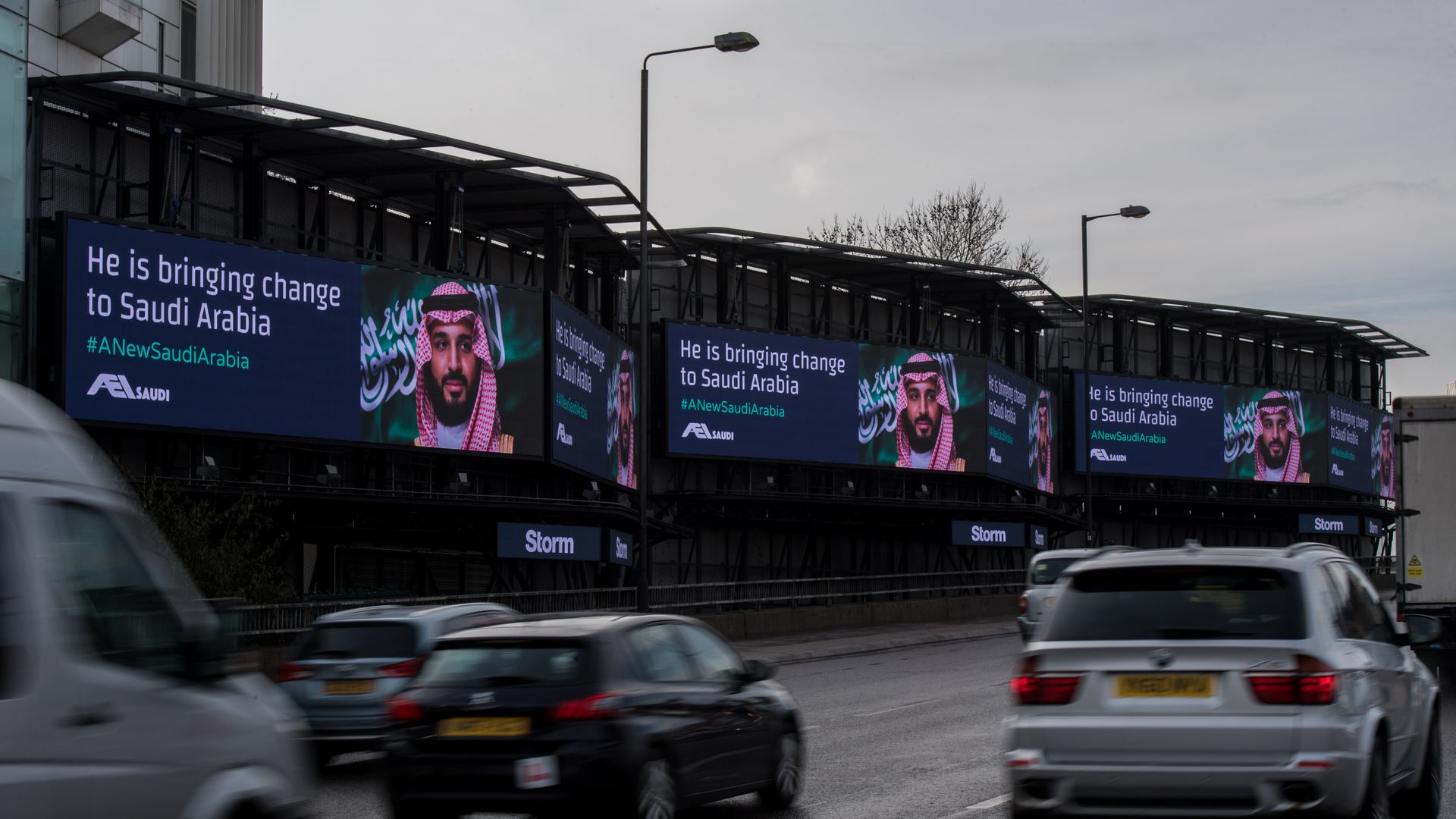 Before Washington Post Columnist Jamal Khashoggi died after a fight broke out between him and people who met him at the Saudi consulate in Istanbul, he was targeted by the Saudi government through social media, reports the New York Times.
Why it matters: Khashoggi was attacked daily by Twitter trolls because of his dissenting views of Crown Prince Mohammed bin Salman's regime and the way he ran the country. However, interviews and evidence from the Times' expansive report show Khashoggi was one of many targets of the prince as part of a broad effort to silence the country's critics.
The details: Saudi operatives began harassing critics on Twitter after the platform became popular in 2010 during the Arab Spring uprisings.
The effort was organized by Saud al-Qahtani, the Times reports, who was one of Salman's top advisors before being fired on Saturday after the country confirmed Khashoggi's death.
Officials developed a "troll farm" in homes and offices around Riyadh, where hundreds of young men discussed and searched for dissenting voices to silence on Twitter. They compiled names into lists of people to "threaten, insult and intimate," the Times reports.
Employees were sent memes they could use to mock dissenters "akin to the cartoons of Pepe the Frog that supporters of President Trump used to undermine opponents," the Times writes.
They at times reported posts from dissenting users as "sensitive material" to Twitter in an effort to silence critics.
Khashoggi had come up with a strategy to combat trolls before he was killed. He formed a volunteer army of Twitter users, called "Electronic Bees," to push back against trolls.
One key quote: "The mornings were the worst for him because he would wake up to the equivalent of sustained gunfire online," Maggie Mitchell Salem, a friend of Khashoggi's for more than 15 years, told the Times.
Go deeper