Thousands of Honduran immigrants in caravan cross into Mexico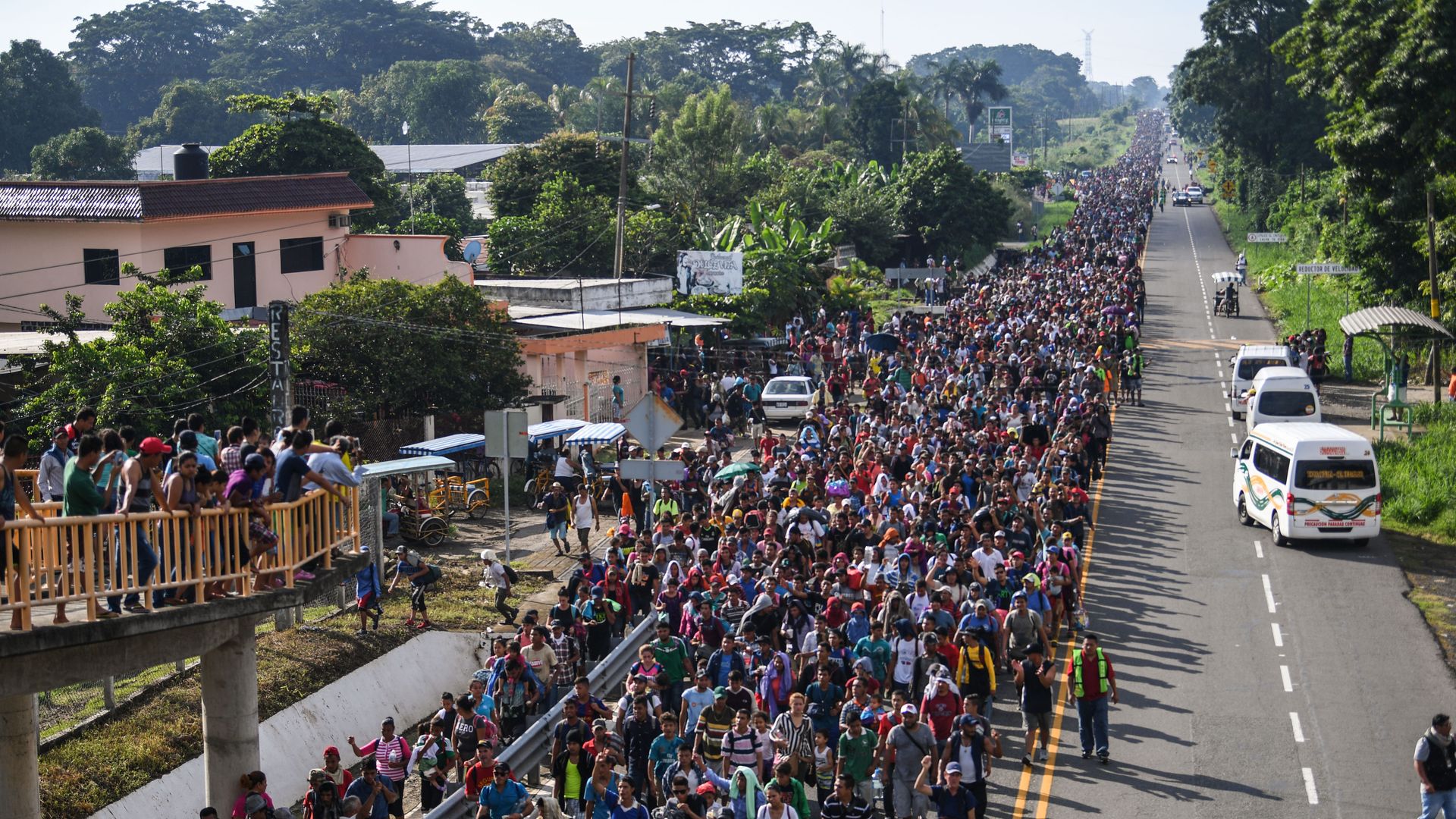 Thousands of Honduran migrants made their way into Mexico on Sunday as their controversial caravan considers continuing toward the United States, reports the WSJ.
Details: Many of the migrants who made it to Mexico illegally crossed the Suchiate River while others in the caravan decided to return to Honduras or legally apply for asylum in Mexico. The caravan is set to camp in the Mexican city of Tapachula to decide if it will try to reach the U.S.-Mexico border. President Trump has been vocal about the caravan on Twitter, blaming the "onslaught of illegal aliens" on Democrats in a series of Sunday afternoon tweets.
Go deeper