What they're saying: World leaders denounce Saudi account of Khashoggi killing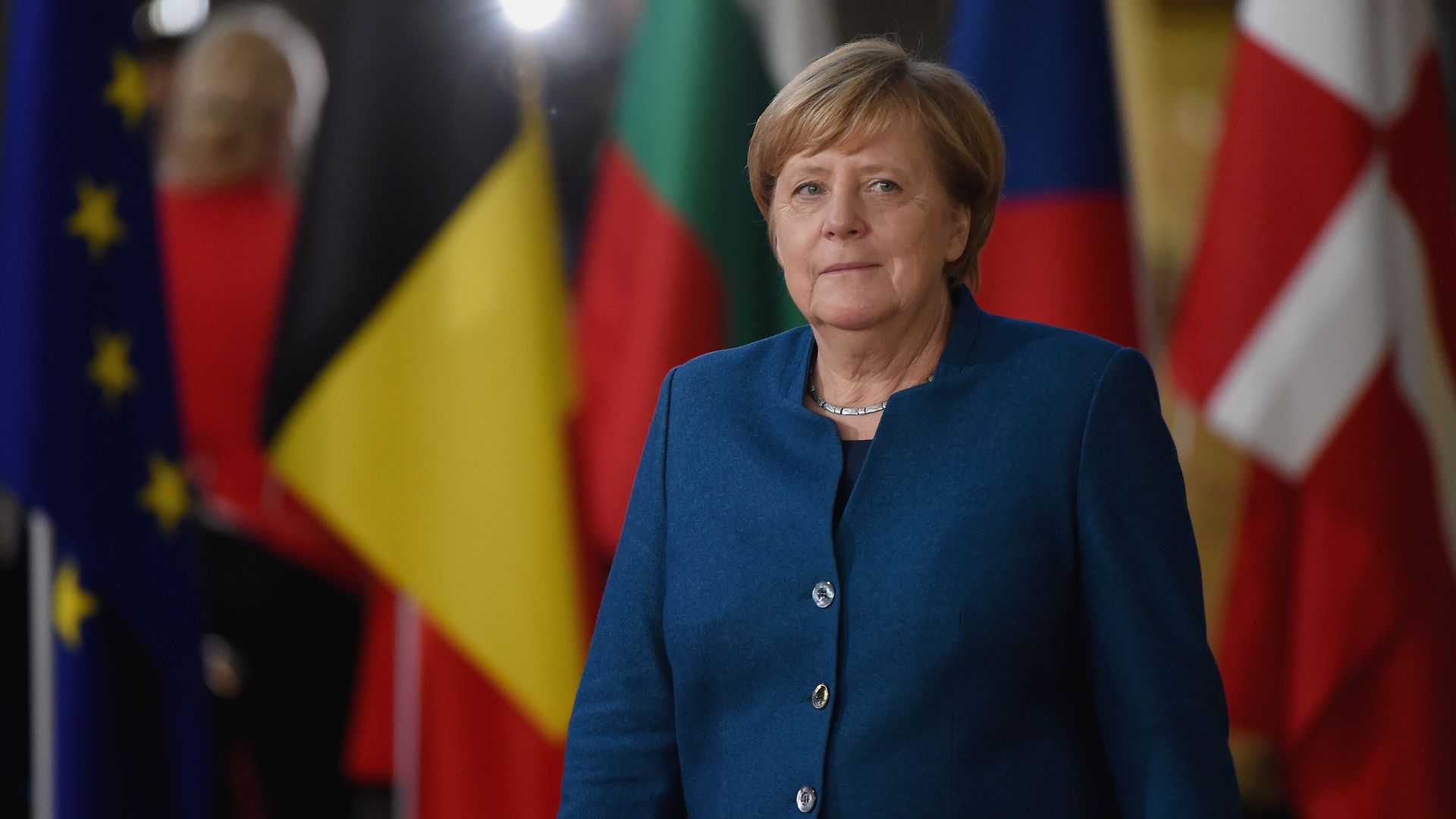 World leaders have responded to the developing details regarding the death of the Washington Post columnist Jamal Khashoggi, either by putting a hold on their diplomatic relationship with Saudi Arabia or signaling their disapproval of how they handled the matter.
The big picture: As President Trump says he believes Saudi Arabia's explanation of how Khashoggi died, several countries in the European Union — France, Germany, the United Kingdom and the Netherlands — have suspended political visits to Saudi Arabia until more information is known about Khashoggi's death. Australia announced today they are wholly pulling out of "Davos in the Desert." Saudi Arabia is taking 30 days to investigate, while Turkey says it will keep releasing evidence.
What they're saying
German Chancellor Angela Merkel denounced Saudi Arabia's explanations of the death of Jamal Khashoggi Saturday, Bloomberg reports, saying it's unacceptable the country has not been transparent about the death.
German Foreign Minister Heiko Maas said Saturday that Germany should not approve arms sales to Saudi Arabia until investigations into the circumstances of journalist Jamal Khashoggi's death have been completed, according to Reuters.
Australia announced Saturday that "official Australian representation at the forthcoming Future Investment Initiative event in Riyadh is no longer appropriate," per Reuters citing a joint statement from Foreign Minister Marise Payne and Trade Minister Simon Birmingham.
U.K. Trade Secretary Liam Fox, French Finance Minister Bruno Le Maire and Dutch Finance Minister Wopke Hoekstra have pulled out of the Future Investment Initiative event.
French President Emmanuel Macron announced Thursday he is suspending political visits to Saudi Arabia due to the controversy surrounding the disappearance, per The Hill. The action, he said, had "to be done in the short term given the seriousness of the facts and the absence of clarification on these elements."
Go deeper:
Go deeper