Washington Post calls on Trump, Congress to demand "verifiable evidence" on Khashoggi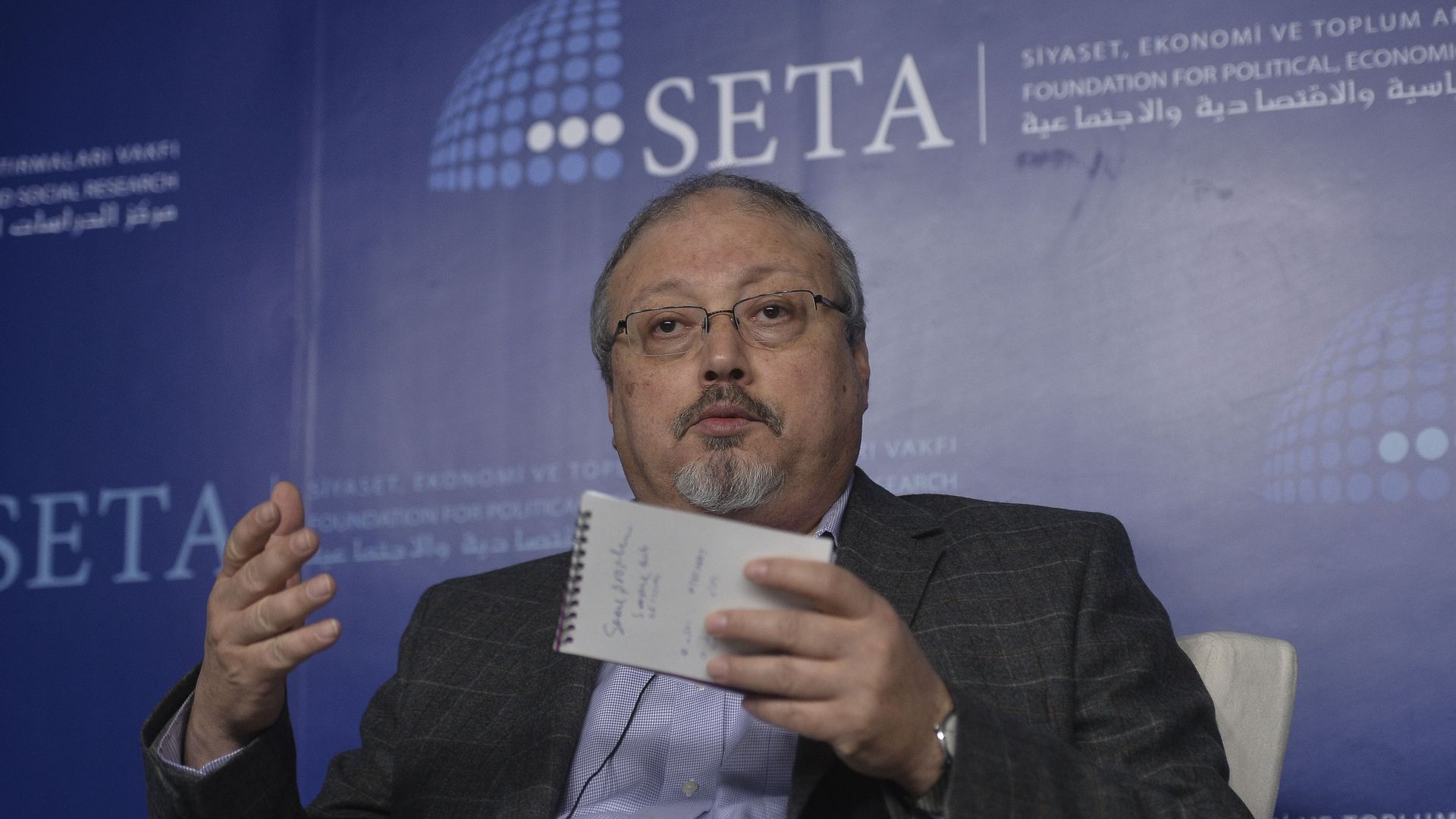 Washington Post CEO and Publisher Fred Ryan issued a statement Saturday calling on Congress and President Trump to demand "verifiable evidence" from Saudi officials that columnist Jamal Khashoggi, who worked for the publication, was killed in a fight following a discussion in the Saudi consulate.
"This is not an explanation; it is a coverup. President Trump, Congress and leaders of the civilized world should demand to see verifiable evidence. The Saudis cannot be allowed to fabricate a face-saving solution to an atrocity that appears to have been directed by the highest levels of their government."
— Fred Ryan
Go deeper: Saudi attorney general says Khashoggi died in fight at consulate
Go deeper