In photos: Nearly 700,000 protesters gather in London seeking Brexit referendum
Nearly 700,000 protesters gathered in London's Parliament square seeking a referendum on Brexit, reports the BBC.
Why it matters: A referendum has already been ruled out by Prime Minister Theresa May, per the BBC. If she were to reverse her decision a referendum would likely generate a majority vote to remain in the EU: The UK's demographics are moving in a pro-EU direction, and some voters have changed their minds, writes Peter Kellner for Axios. Participants of the "People's Vote" march held the largest gathering of its kind as Britain continues to grapple with negotiations to leave the European Union.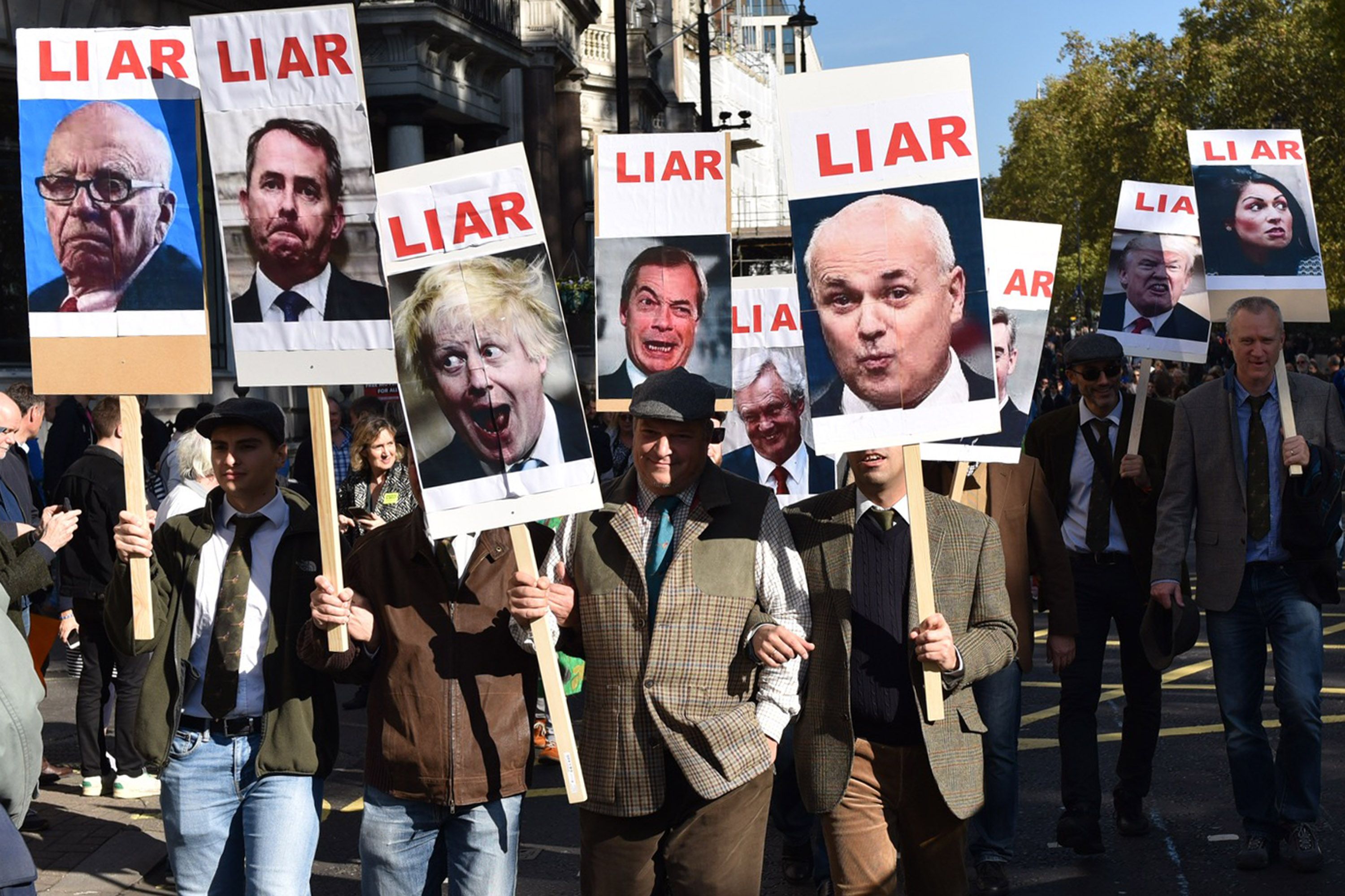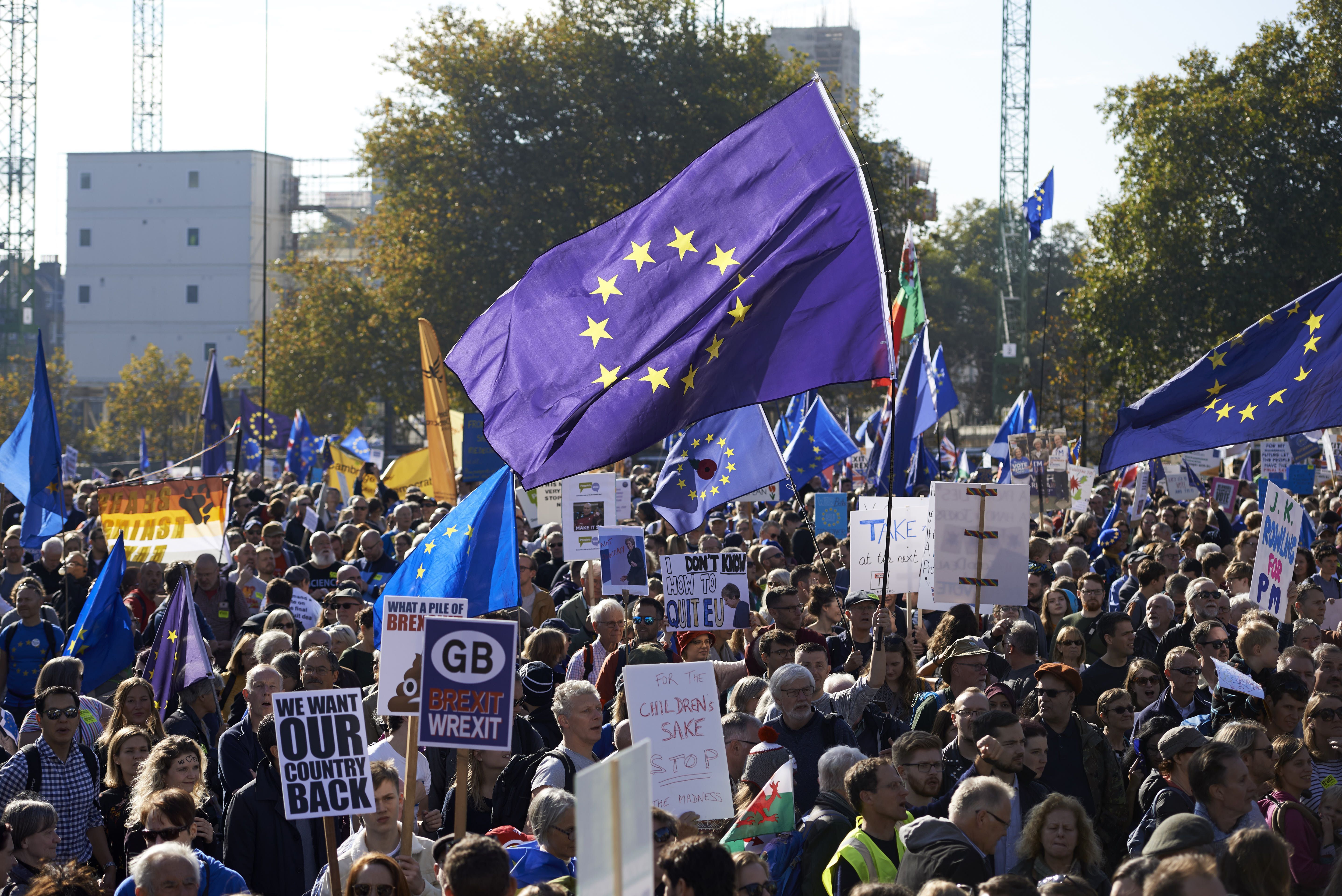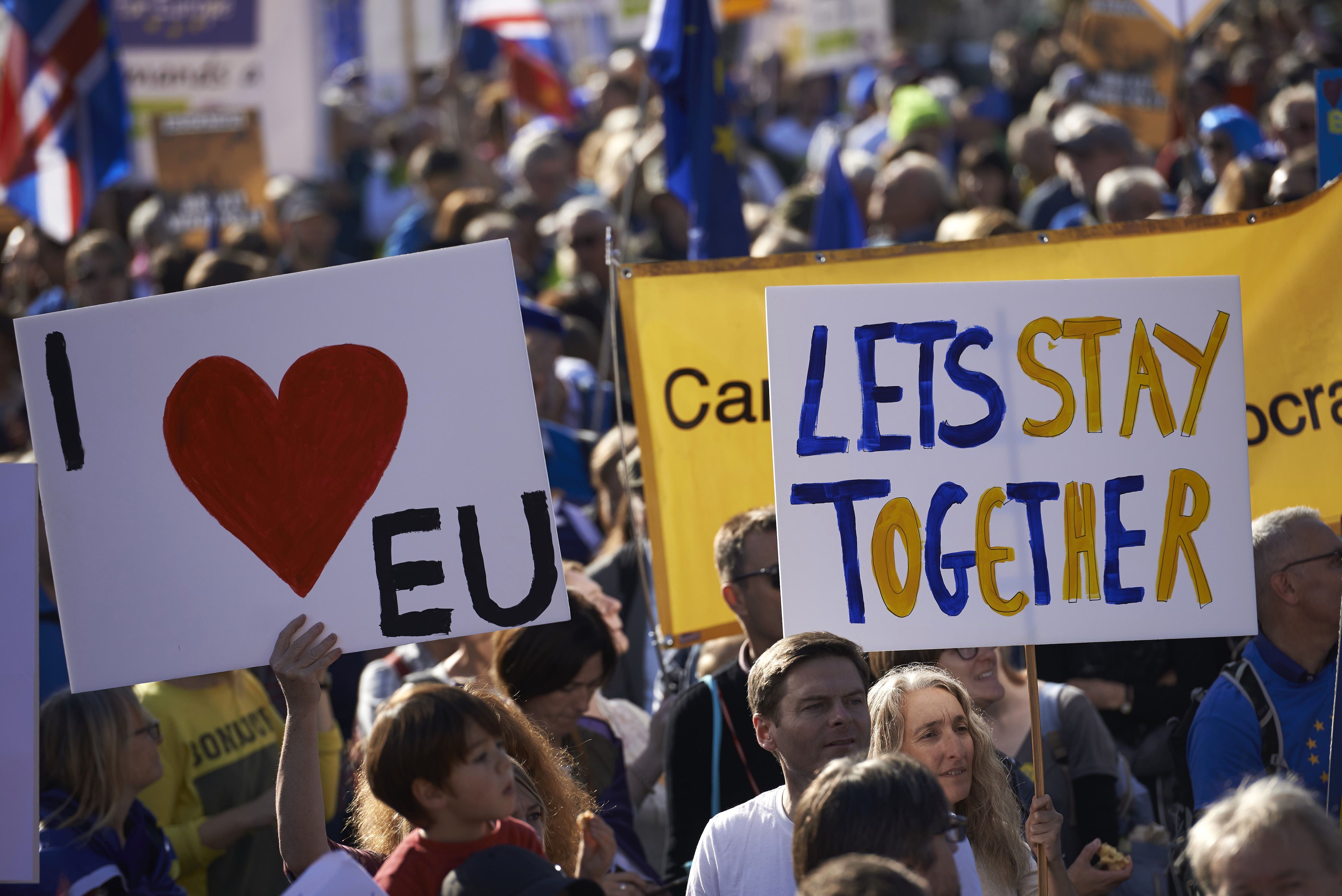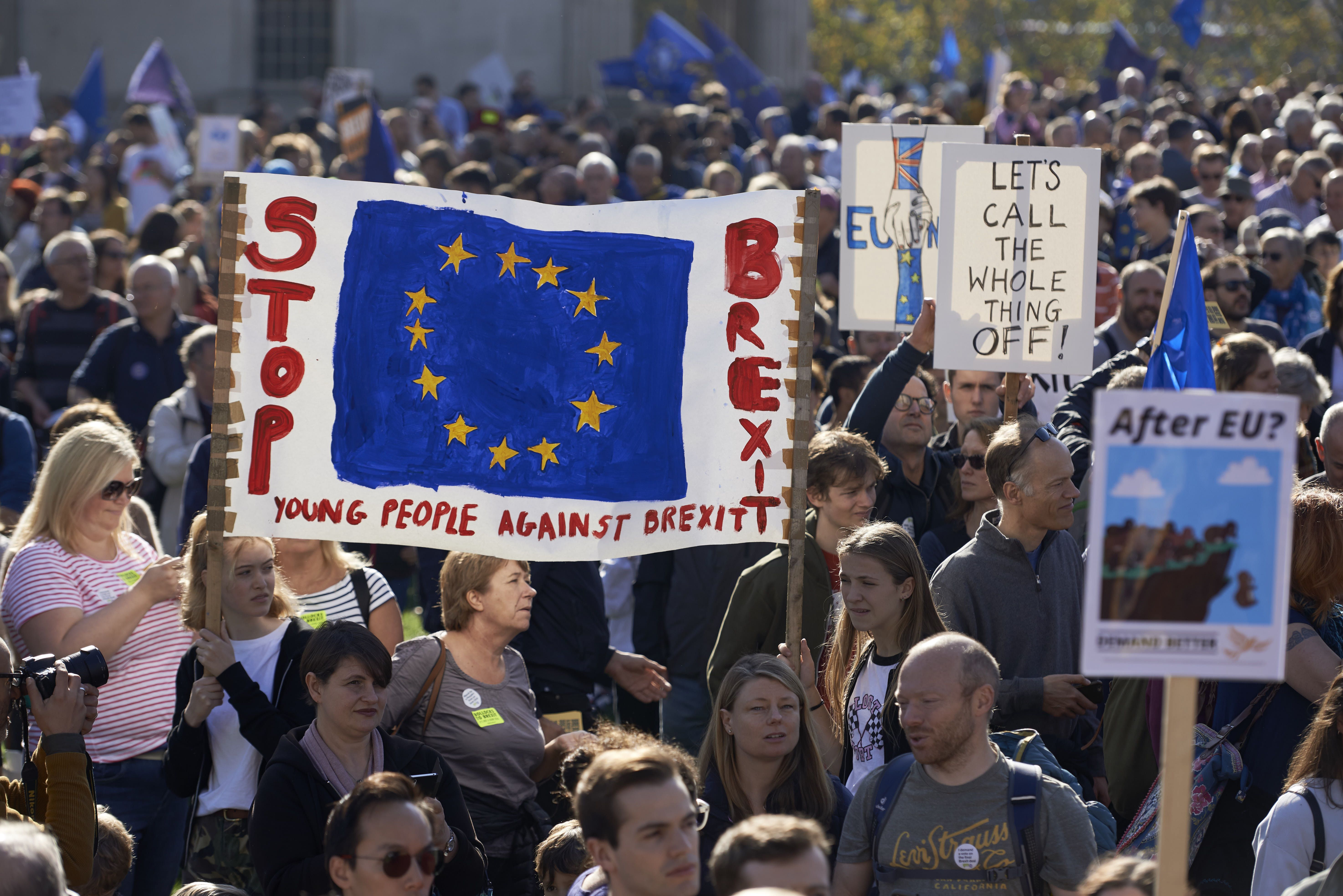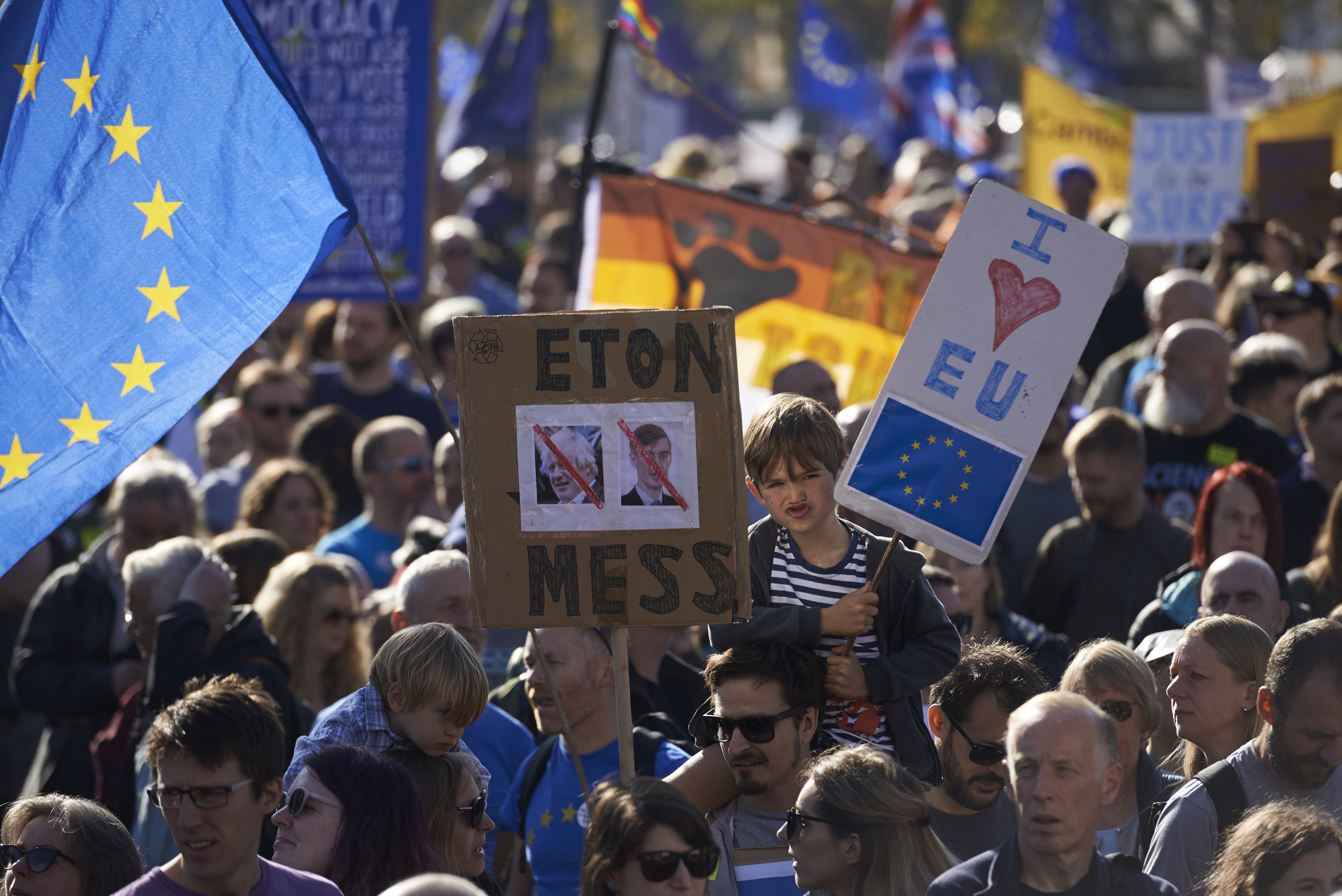 Go deeper: The slow-motion Brexit train wreck
Go deeper