Report: Mnuchin to attend Saudi anti-terror finance meeting this month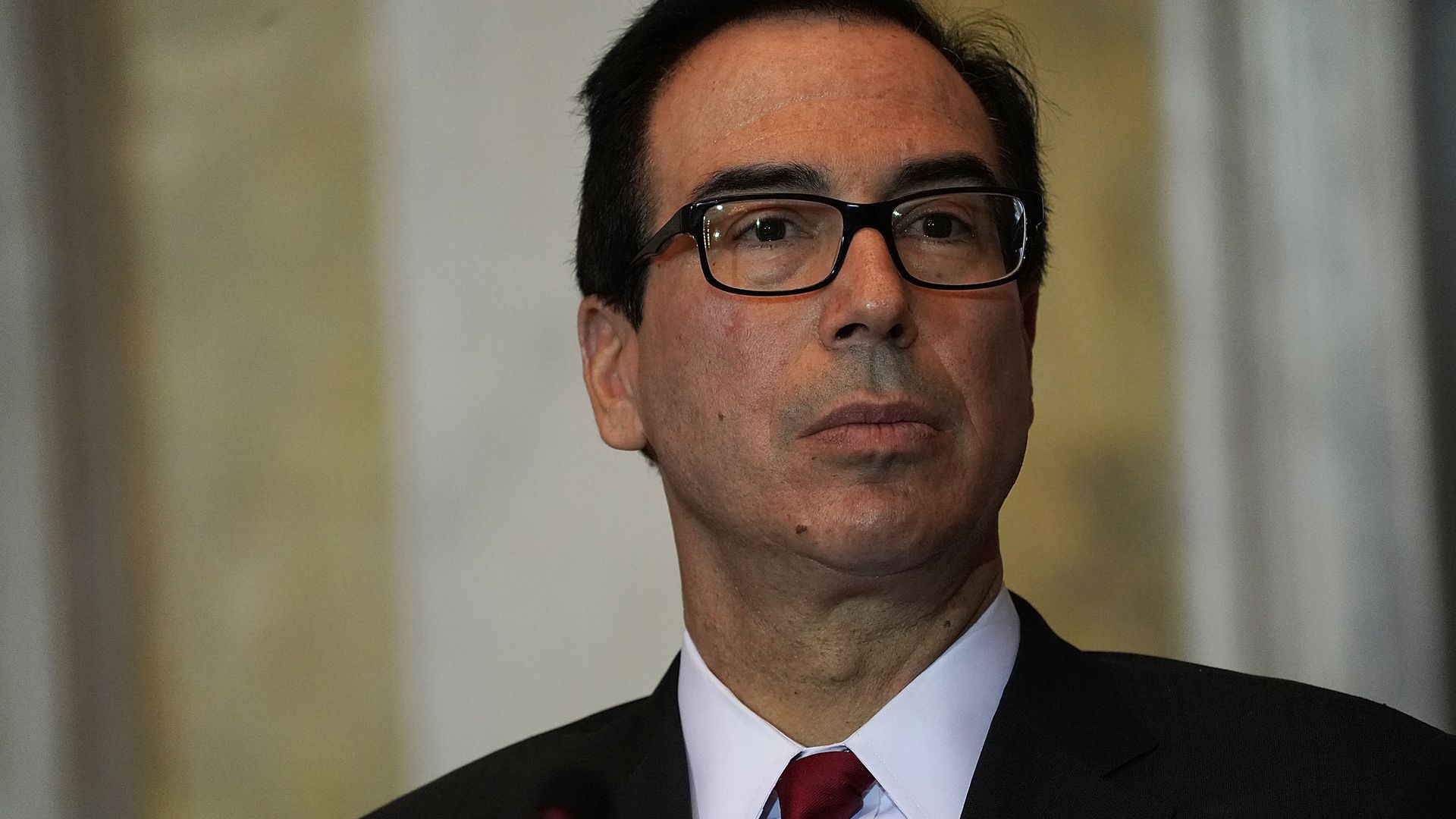 Treasury Secretary Steven Mnuchin is still planning on participating in an anti-terror finance meeting with Saudi Arabian officials later this month, despite a flood of reporting supporting claims that journalist Jamal Khashoggi was gruesomely murdered inside the Saudi consulate in Istanbul, reports The Washington Post. The Treasury Department did not immediately respond to Axios' request for comment.
Why it matters: The meeting with Saudi security officials and their Middle Eastern counterparts in Riyadh later this month is different from the Saudi Future Investment Initiative (FII), which Mnuchin and several other high-profile companies and individuals have withdrawn from. However, according to the Post, the meeting Mnuchin plans to attend at the Terrorist Financing Targeting Center would include participation by Saudi security services that are being linked to Khashoggi's disappearance.
Go deeper