Top Democrats want fundamental changes in U.S.-Saudi relationship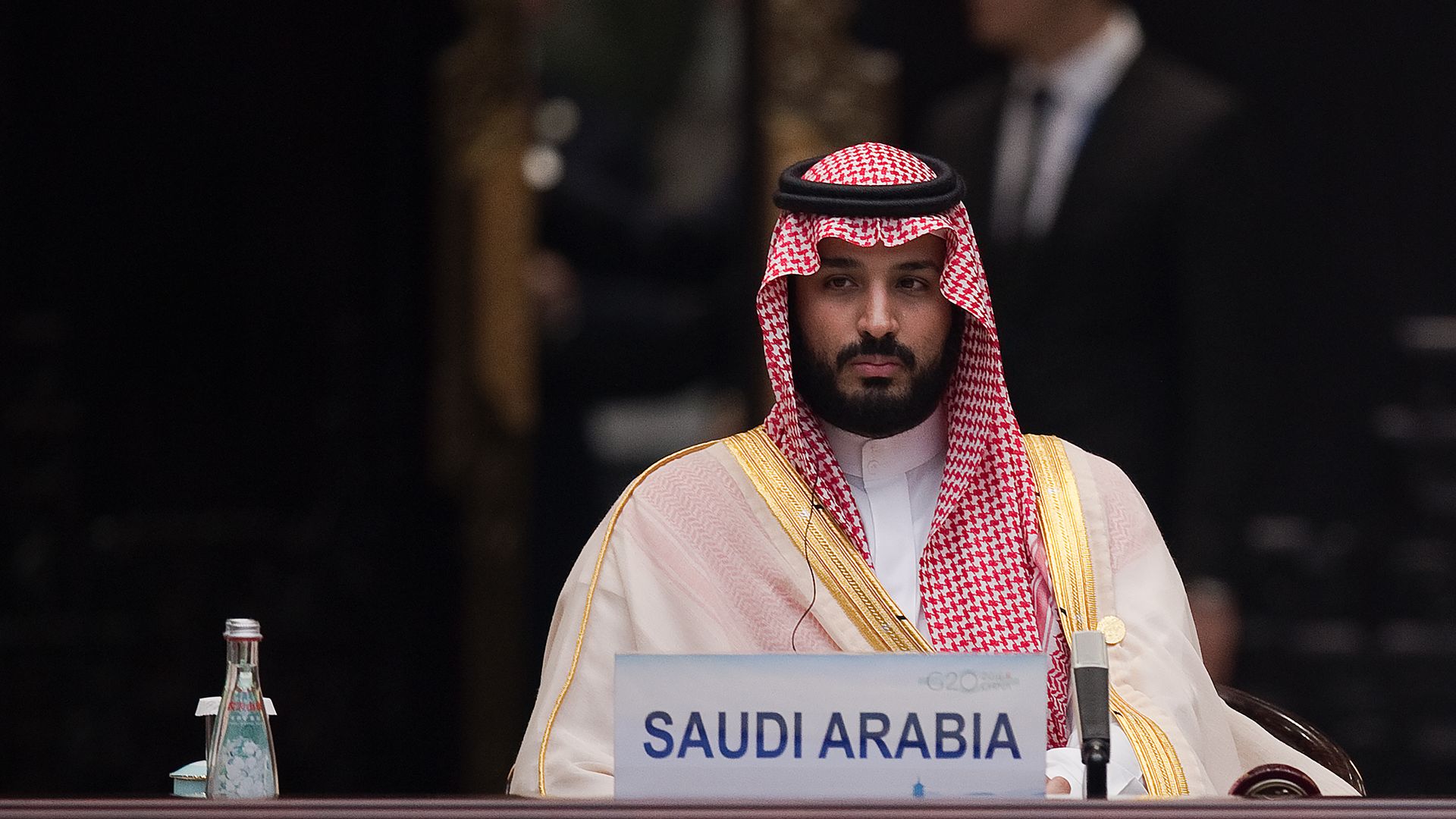 Before the alleged murder of journalist Jamal Khashoggi there were already murmurs of displeasure in Congress towards Saudi Arabia, many of them based on the horrors inflicted on civilians in Yemen. Where there were sparks, Khashoggi's disappearance has lit a fire.
What they're saying: Sen. Chris Murphy told Axios last month that pulling support from the Saudi-led coalition in Yemen "should be at the core of the Democratic foreign policy argument." Now, after Khashoggi's disappearance, he has called for a "fundamental review" of the entire U.S.-Saudi relationship. And he's not the only one.
Sen. Bernie Sanders: "The time is long overdue for us to reevaluate the US-Saudi relationship and ask whether it's actually advancing our interests and values."
Sen. Elizabeth Warren is in favor of withholding arms sales to the Saudis — and would vote against any future sales, a spokesperson told Axios. She also supports cutting support for the Saudi coalition in Yemen.
Sen. Jack Reed, ranking member of the Senate Armed Services committee, told reporters the U.S. should "terminate the aerial refueling" of Saudi-coalition planes in Yemen regardless of further Khashoggi developments. He also said after a "thorough, independent investigation," weapons sales could be restricted.
Sen. Jeff Merkley: "The U.S.' most powerful tool on the world stage is our moral leadership. Right now, our posture with Saudi Arabia is putting that leadership at risk."
Rep. Ro Khanna, who introduced a War Powers Resolution to pull U.S. support for the Saudi coalition in Yemen last month, told Axios: "I think this moment is capturing…the American public in a way that the 16,000 deaths in Yemen never did, frankly. And it's leading to a fundamental re-examination of the relationship."
House Democratic Whip Steny Hoyer, who was an original co-sponsor of Khanna's legislation and has called for an "open debate about America's role in Yemen," said in a statement on Thursday: "Given the reports surrounding Mr. Khashoggi's disappearance, America's relationship with Saudi Arabia ought to be carefully scrutinized."
The other side: This isn't just a Democratic issue. More Republicans have started speaking out, including Sens. Lindsey Graham, Marco Rubio, and Bob Corker.
Go deeper