EU pushes U.S. over privacy pact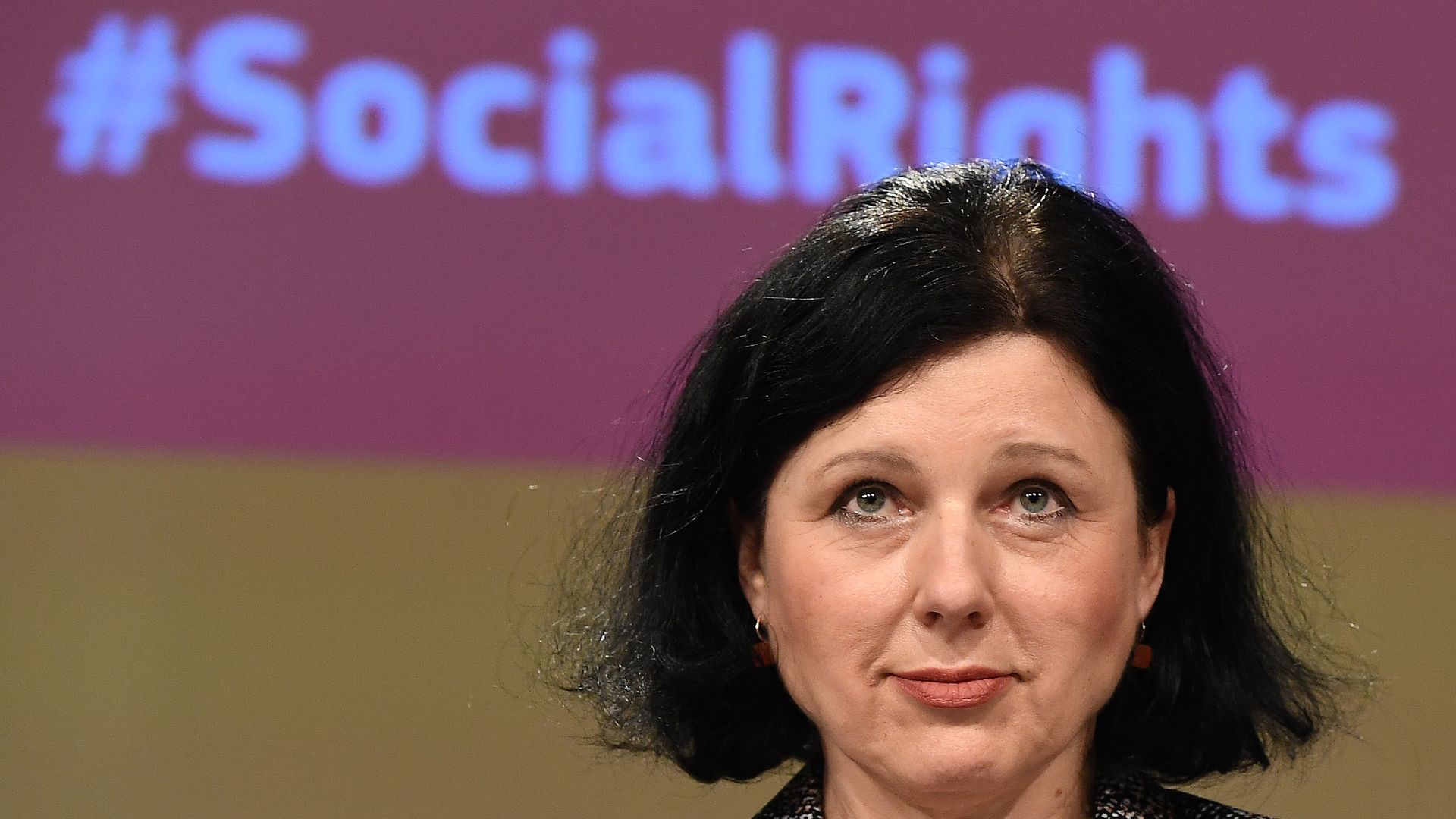 Officials from the United States have entered the second day of discussions with their European counterparts in Brussels over the status of the Privacy Shield agreement, which allows Europeans to file complaints about how U.S. companies are using their data.
Why it matters: U.S. companies prize the agreement because it lets them easily host the data of European citizens stateside despite the differing regulatory regimes on the two sides of the Atlantic. This is the first time the arrangement is being reviewed since Facebook's Cambridge Analytica data scandal triggered a privacy reckoning in the United States.
To satisfy European concerns, the Trump administration appointed an acting ombudsperson for the agreement and new members to a civilian privacy oversight board, known by the acronym PCLOB, which deals with law enforcement access to data.
The Federal Trade Commission recently settled with companies that made false claims about their involvement in the Privacy Shield certification process.
What they're saying: "We discussed the visible progress: [PCLOB] appointments, declassification of important report about limits of US authorities in access to EU's personal data or ongoing talks about privacy legislation in the US," tweeted European data regulator Věra Jourová after the first day of talks Thursday.
"We will be asking thorough questions on the Ombudsperson or vigorous enforcement," she said.
What's next: On Friday, the group is expected to to tackle "developments concerning the collection of personal data by U.S. authorities for purposes of law enforcement or national security," per the European Commission.
Although the administration confirmed an acting ombudsperson, the role remains technically unfilled, and the Europeans are pushing for that role to become permanent and independent from the administration. The newly appointed ombudsperson still serves in another role in the State Department.
The bottom line: Depending on how the talks go, the European Commission concerns could be reflected in a formal report expected by the end of November.
Go deeper