Companies play "global blame game" this earnings season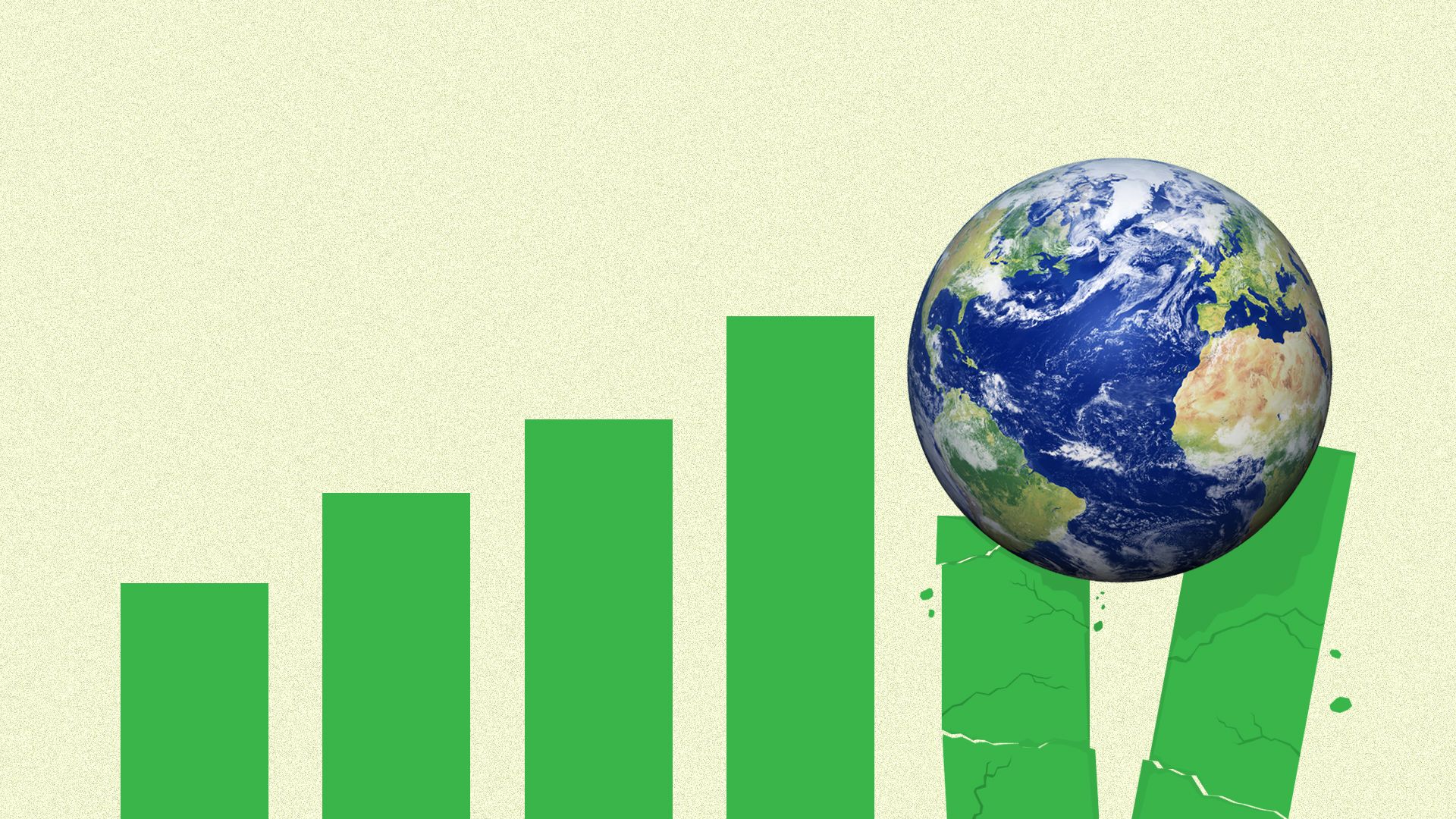 Corporate earnings have been strong so far, with 84% of companies reporting better earnings than analysts expected — higher than the 64% average at this point in earnings season, per Refinitiv. But the companies that have disappointed are blaming tensions around the world for the less than stellar results.
Why it matters: The trade war with China will probably get worse — with a tariff escalation looming in January — and Brexit negotiations have reached a standstill. Yet companies aren't saying how they are planning for a more permanent tense global environment.
What's happening: Industrials are leading the global blame game. Executives at Fastenal — which makes and sells fasteners and screws — said they faced higher costs in part because of tariffs on its China-sourced materials.
The company did not quantify how much of its business is impacted by the tariffs, nor did it give a definitive answer about whether it's planning to get materials for its products from other countries. On a call with analysts, Fastenal CEO Dan Florness admitted the trade war is hurting its supply chain, but had a seemingly optimistic tone:
It wasn't too long ago, it looked like NAFTA could easily fall apart into sort of a trilateral relationship ... but calmer heads prevailed ... and time will tell if the two sides of the Pacific Ocean will have a similar [meeting] of the minds.
— Fastenal CEO Dan Florness to analysts
Its rival, W.W. Grainger, didn't fare much better. On a call with analysts, Grainger CEO Donald Macpherson blamed "uncertainty around Brexit" for a non-cash charge related to its slower-than-expected growth of its U.K.-based Cromwell business, which it bought in 2015.
On tariffs, Macpherson said the company has a team figuring out what the best decisions are to lessen the impact, but wouldn't go into specifics.
Scott Donnelly, the CEO of industrial conglomerate Textron, told analysts the company is seeing some impact from "uncertainty around the tariffs and around the Brexits of the world."
One outlier: steel maker Nucor, whose earnings came in short of analysts' expectations, but still saw profits nearly triple from a year earlier thanks to tariffs that made its steel more expensive.
The bottom line: These global conflicts aren't going away anytime soon, so companies will have to come up with a new playbook for trade wars and Brexit.
Go deeper