With new development finance agency, the U.S. matches China's ante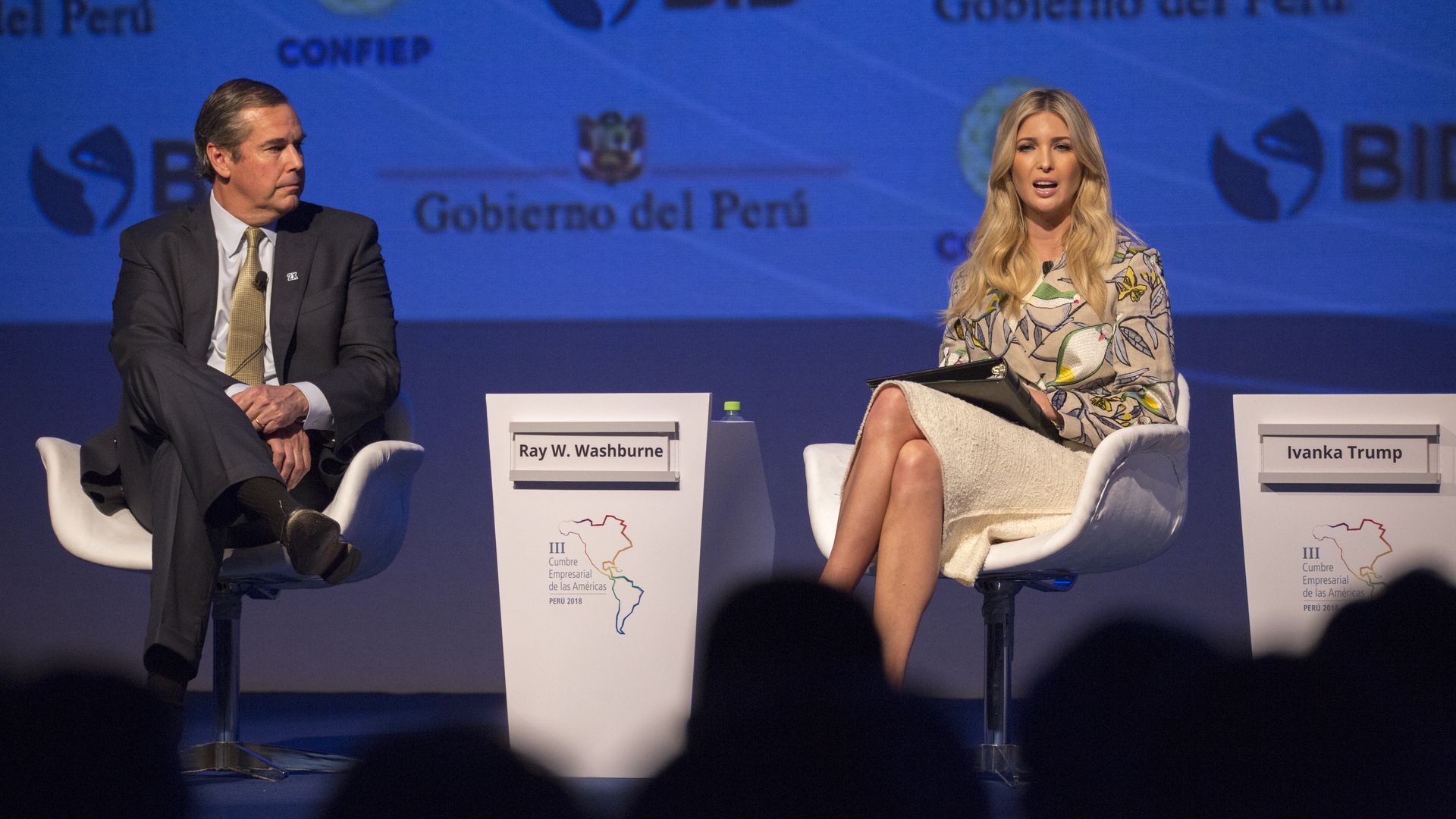 On Oct. 5, President Trump signed the Better Utilization of Investments Leading to Development (BUILD) Act, establishing a new $60 billion development finance agency to invest in less developed countries. The United States International Development Finance Corporation (USIDFC) will replace the Overseas Private Investment Corporation (OPIC), and in doing so will double its funding and enhance its capabilities.
Why it matters: Growing economic competition from China in emerging markets has finally shaken the U.S. out of its complacency toward development finance. With new and more efficient investment capabilities, the USIDFC has the potential to re-establish the U.S. as a global leader in commercial diplomacy.
China has over the past two decades transformed its formerly negligible economic ties to other developing countries. It is now the biggest financier in Africa, where it has supported 3,000 infrastructure projects. In September, it committed another $60 billion over three years to the continent. Meanwhile, OPIC has not innovated or expanded for decades and mainly measured its performance vis-à-vis European development finance entities.
Despite consistently returning money to the U.S. Treasury, OPIC has faced criticism, especially from Republicans who view its investment as "corporate welfare," and was initially zeroed out in Trump's 2018 budget. But over the past year, OPIC president Ray Washburne has stressed that an increased focus on development finance is critical to countering China's Belt and Road Initiative and protecting U.S. strategic interests abroad.
The details: The BUILD Act was passed by the House and Senate with broad bipartisan support. By combining OPIC with several funds at the U.S. Agency for International Development (USAID), including the Development Credit Authority, the new USIDFC will streamline U.S. development finance.
American companies investing in emerging markets will now have access to enhanced political risk insurance, equity investment, debt financing, first-loss guarantees, financing for feasibility studies, grants for technical assistance and development credits — all under one roof.
New financial tools, such as the ability to make equity investments, will position the USIDFC to be more competitive with well-established European development finance institutions.
The USIDFC's increased funding cap will better support U.S. firms seeking opportunities in emerging markets, especially as China and Russia continue to deepen commercial engagement in African markets.
The bottom line: The USIDFC presents a once-in-a-generation opportunity for the U.S. to double down on its market-driven approach to commercial diplomacy, enhance American competitiveness and advance economic development in emerging markets.
Aubrey Hruby is a senior fellow in the Atlantic Council's Africa Center.
Go deeper