White House counsel Don McGahn officially departs administration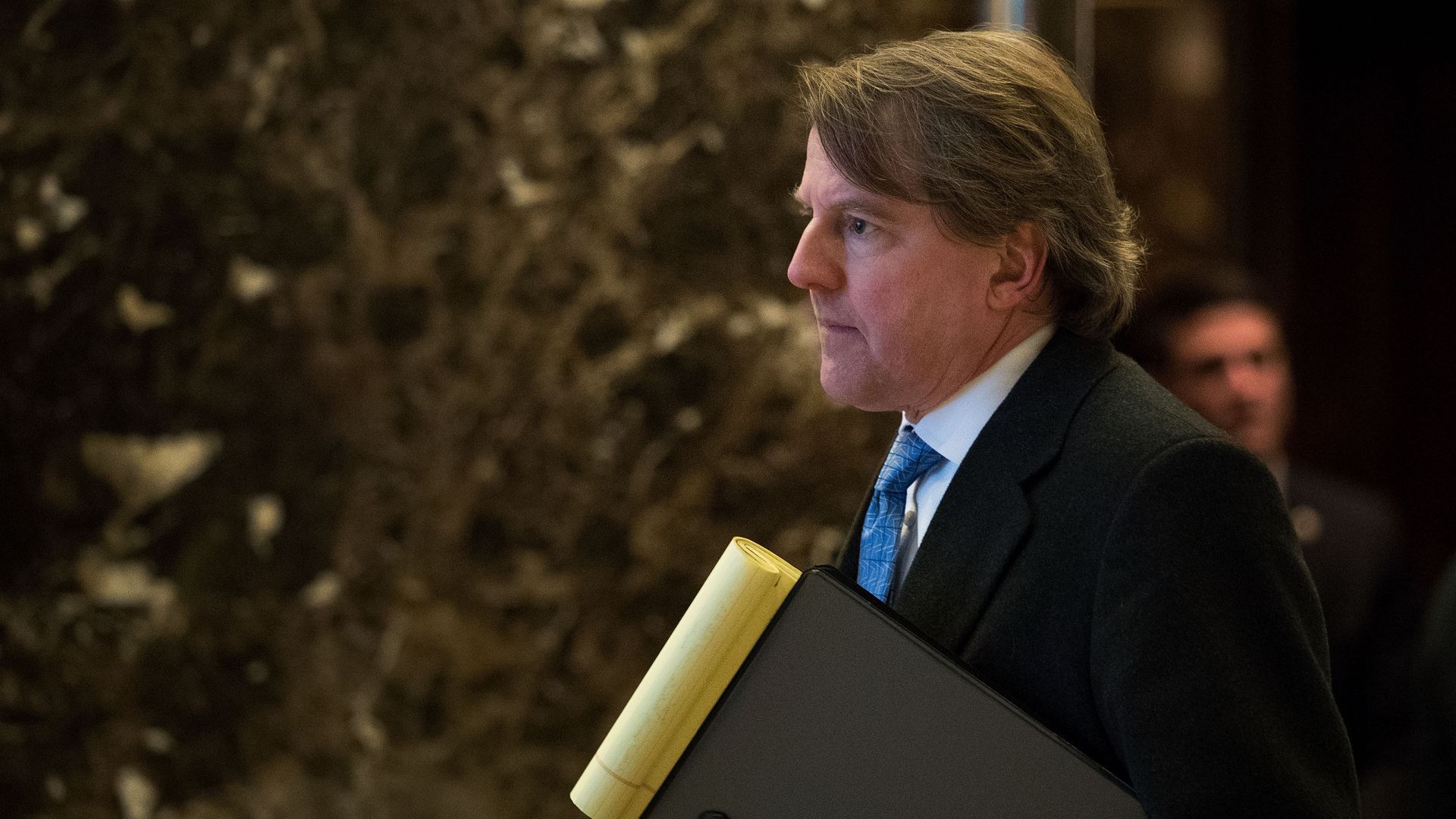 Don McGahn, who spent almost two years as White House counsel and became a witness against the president in the Mueller investigation, has departed the Trump administration, the New York Times reports.
What's next: McGahn will be replaced by Washington litigator Pat Cipollone, as scooped by Axios' Jonathan Swan on Saturday. Trump had been looking for loyalty in his next White House Counsel, per Swan. He grew to loathe and distrust McGahn, and wanted somebody whom he felt would be unquestioningly "loyal" and who actually wanted the job. McGahn had been working "extensively" with Robert Mueller's team and had shared "detailed accounts about the episodes at the heart" of the special counsel's investigation.
Go deeper