Rosenstein: Mueller investigation is "appropriate and independent"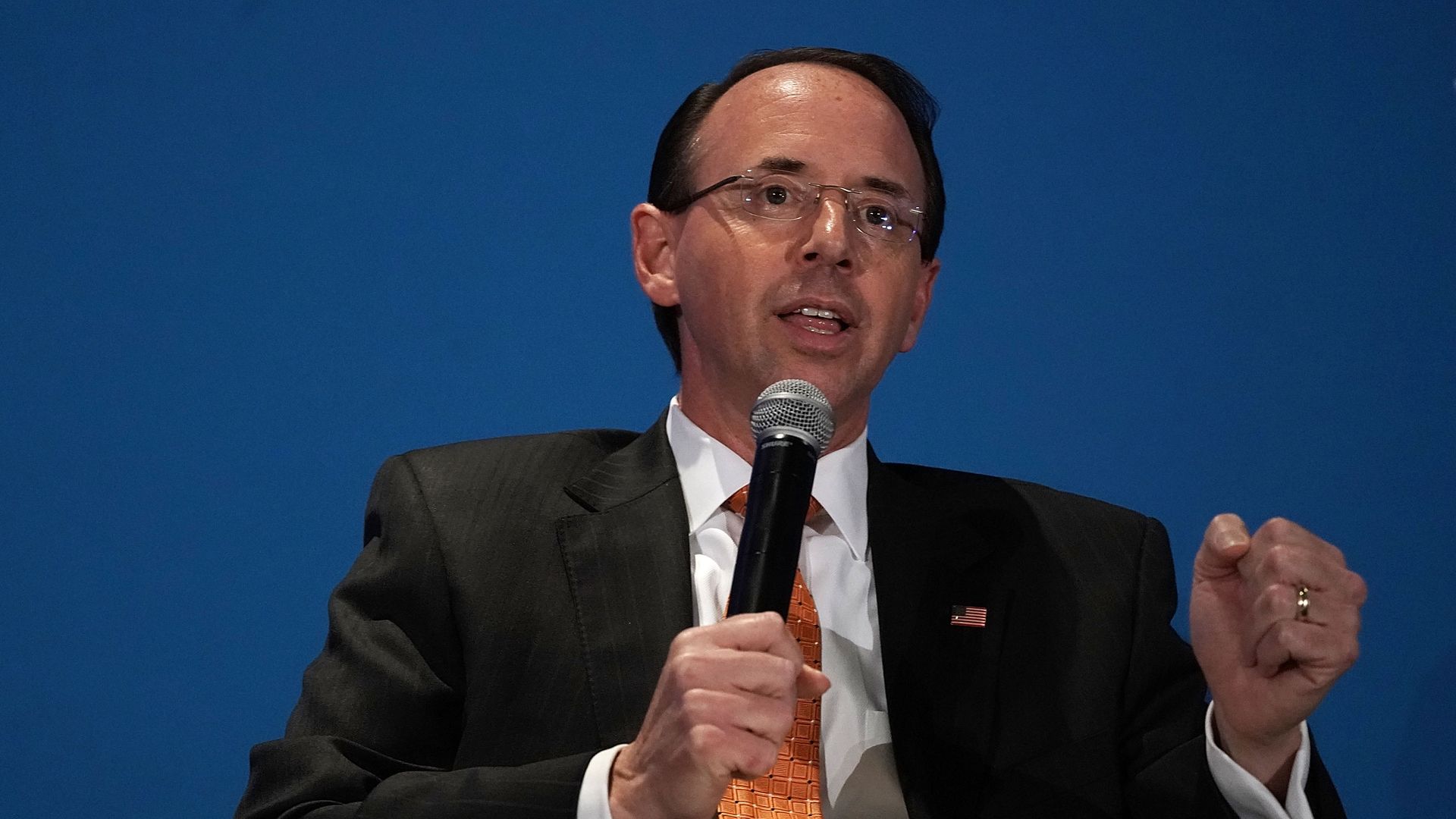 Deputy Attorney General Rod Rosenstein is defending Special Counsel Robert Mueller's investigation into Russian interference of the 2016 presidential election calling it "appropriate and independent" in an interview with the Wall Street Journal.
Why it matters: Rosenstein's assessment of the investigation runs opposite to how President Trump describes it, consistently calling it a "witch hunt." Rosenstein, who is overseeing the investigation, said people can be frustrated but "the public will have confidence that the cases we brought were warranted by the evidence."
Go deeper